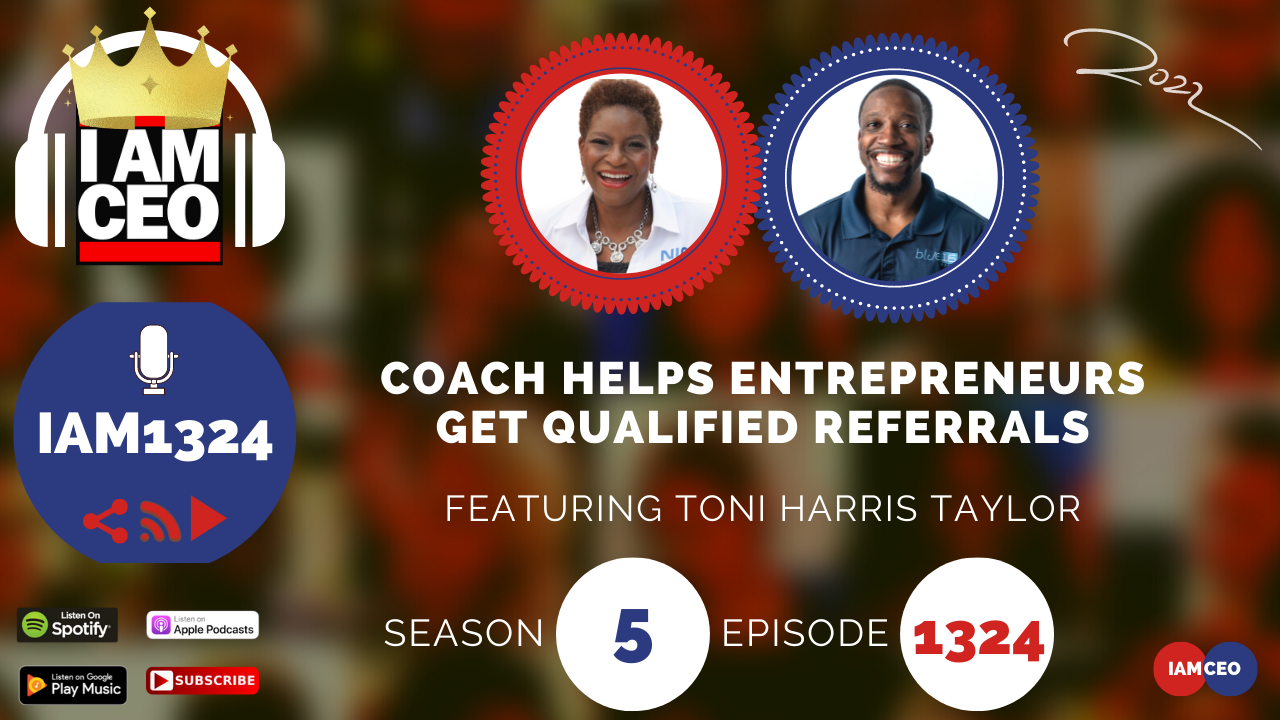 Do you know how entrepreneurs struggle with getting qualified referrals while building their businesses? Toni Harris Taylor is the proud franchise owner of Network in Action Global Partners. NIA Global Partners is a community of business owners who come together to mastermind to grow their business, bring each other warm referrals, and be a supportive community for one another. She is also a marketing and sales coach where she teaches entrepreneurs to get known, get connected, and get paid to make six figures and beyond.
CEO Story: Toni specializes in building relationships, turning contacts into contracts. In 2019 came the opportunity for her to own a franchise in NIA Global Partners which changed her life and her clients. Watching them turn from caterpillars into butterflies.
Business Service: Referral source, business building. Coaching program.
Secret Sauce: "Nobody connects like Tony Harris Taylor" Business coach that connects their clients and mandates that you will learn to be a connector.
CEO Hack: Show up – being prepared. Show up with energy. You're not gonna attract your ideal client if you're not attractive energetically. Invest in yourself.
CEO Nugget: You want to invest at a level you want it to play at. If you never invested at a certain level in yourself, you're never gonna be able to ask for an investment at a certain level. Play full out.
CEO Defined: You don't have to have your hands on everything. Know your numbers.
Website: meetwithtoniharristaylor.com
Facebook (personal): toniharristaylor
Instagram: nianortheasthouston
LinkedIn: toniharristaylor
YouTube: toniharristaylor
---
Check out one of our favorite CEO Hack's Audible. Get your free audiobook and check out more of our favorite CEO Hacks HERE