I AM CEO PODCAST
PodCEO
IAM1406 – Founder Helps Clients Build Trust, Get Seen and Build Bold Brands
Podcast Interview with Aaron Spatz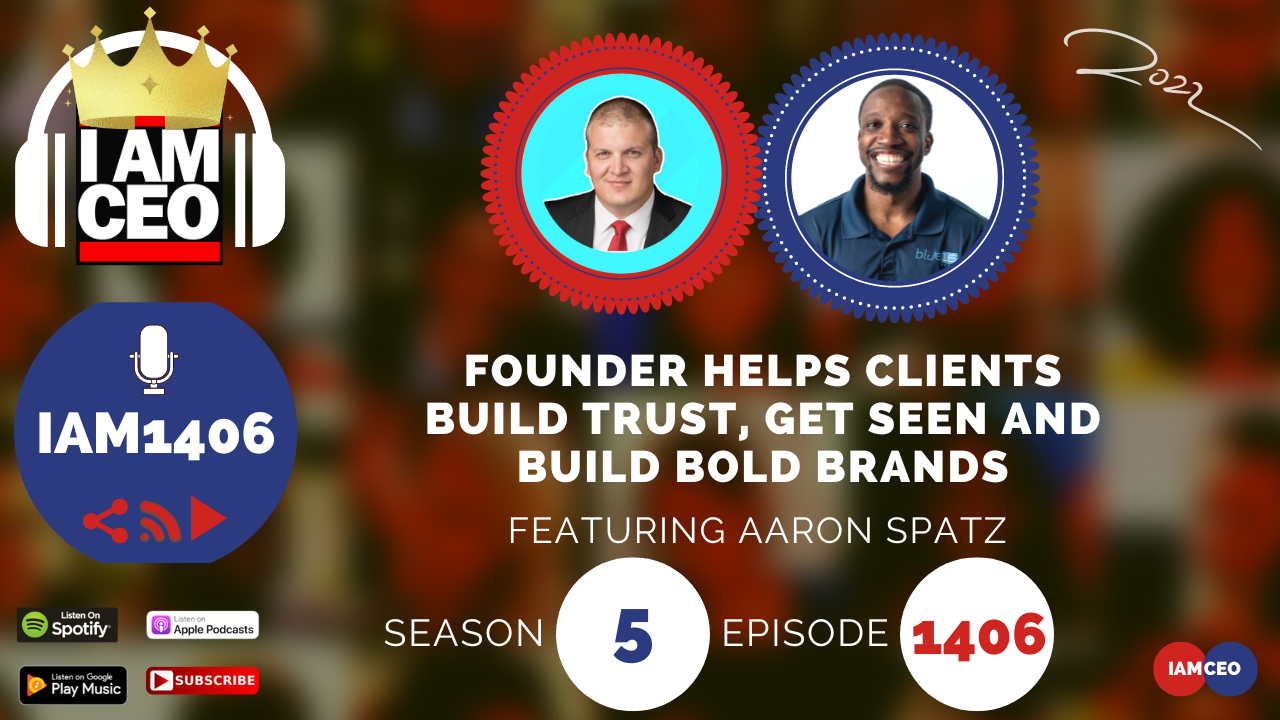 Aaron is the founder and CEO of Bold Strategy Group, a nationally recognized public relations and marketing firm that helps its clients build trust, get seen, and build bold brands. It is his delight to help others share their greatest work with the world while living a life on purpose. Aaron is a veteran U.S. Marine officer and is active in promoting mental health and veterans issues in the community. He is the host and producer of the podcast, America's Entrepreneur, a podcast that educates, entertains, and inspires others in their professional journeys.
CEO Story: Started as a side hustle and a passion project. Then Aaron had the opportunity to expand his offerings from website building to social media management and marketing. He grew his network as he expands his service to his clients.
Business Service: Public relations. Deliver outcome. Help produce podcasts. Social Media Marketing.
Secret Sauce: Offers money-back guarantee. Deliver a tangible outcome for the clients.
CEO Hack: Get mentors – people that inspire you or people that love you and that want the very best of you. Read books, mentioned:

 

Go Giver | Go Giver Sell More

by Bob Burg – the way to approach people and apprehension;

Boundaries

by Dr. Henry Cloud – great personal dev't. book.

CEO Nugget: Allow the business entity to grow. Repurpose your capital to help grow your team, and help grow your tooling. Put the business capital in a separate bank account.
CEO Defined: You are the quarterback coach, to empower, equip, and resource your team. You need to have a vision of where you are going. Help people feel connected to why they are doing and why it matters – deliver a purpose that they can rally around.
Website: boldstrategygroup.us
LinkedIn: aaronspatz
Youtube: americasentrepreneur
Instagram: aaron__spatz
---
Check out one of our favorite CEO Hack's Audible. Get your free audiobook and check out more of our favorite CEO Hacks HERE