I AM CEO PODCAST
IAM1512 – Business Advisor Helps Businesses Drive Extraordinary Growth
Podcast Interview with Susan Katz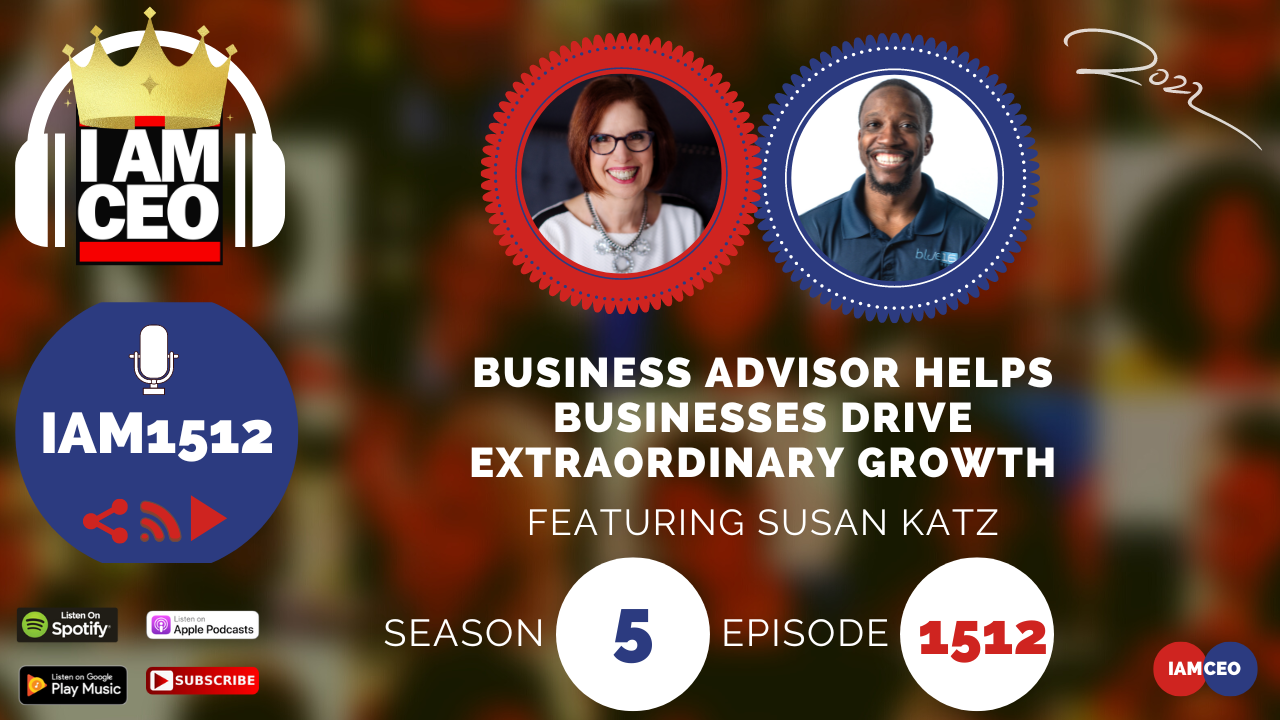 Susan Katz is known for helping businesses drive extraordinary growth. As a business growth advisor, Susan helps individuals and organizations align, focus on revenue-generating opportunities, and create the strategic changes necessary to achieve unlimited and lasting growth. Prior to starting her business, Susan was in executive management with two major publishing firms, where she was responsible for revenue and profit growth throughout most of her career. Susan is the author of Create Your Dream Job: Change Your Mindset Change Your Future where she shares her secrets and practical tips for creating a fulfilling and meaningful future. Susan's key to success is in believing that everyone has unique strengths and talents and that anything is possible as long as you align with your strengths and believe in yourself.
CEO Story: Started in social services, then moved into publishing, work her way up, and about 30 years in executive management. In 2008 Susan shifted to where she is passionate about and that is helping small business owners and individuals to achieve long-lasting success and growth in their lives.
Business Service: Helping business owners to work on the business, for strategic growth. Helping organizations to work with executives for communication, training, and growth.
Secret Sauce: Alignment is a big focus – when you're aligned you can do what you do and totally fulfilled. Coaching people who are catchable and loves to take action.
CEO Hack: Willing to be very direct with people. Helping people with habit change.
CEO Nugget: 1. For anybody starting out, make sure you have a financial runway so you don't wanna sell desperately. 2. Look at where your genius is. Delegate to others who are experts at.
CEO Defined: Somebody who carries the vision for the future of the organization. Create vision, strategy, direction, and coach, and guide the people who work for you.
Website: susankatzadvantage.com
Linkedin: susanbkatz
Book: https://www.amazon.com/Susan-Katz-Advantage-Create-Mindset/dp/0996675353/ref=tmm_pap_swatch_0?_encoding=UTF8&qid=1652027743&sr=8-1
---
Check out one of our favorite CEO Hack's Audible. Get your free audiobook and check out more of our favorite CEO Hacks HERE