I AM CEO PODCAST
IAM1511 – Author Helps Small Businesses Thrive Through Customer-Centered Marketing
Podcast Interview with Judy Celmins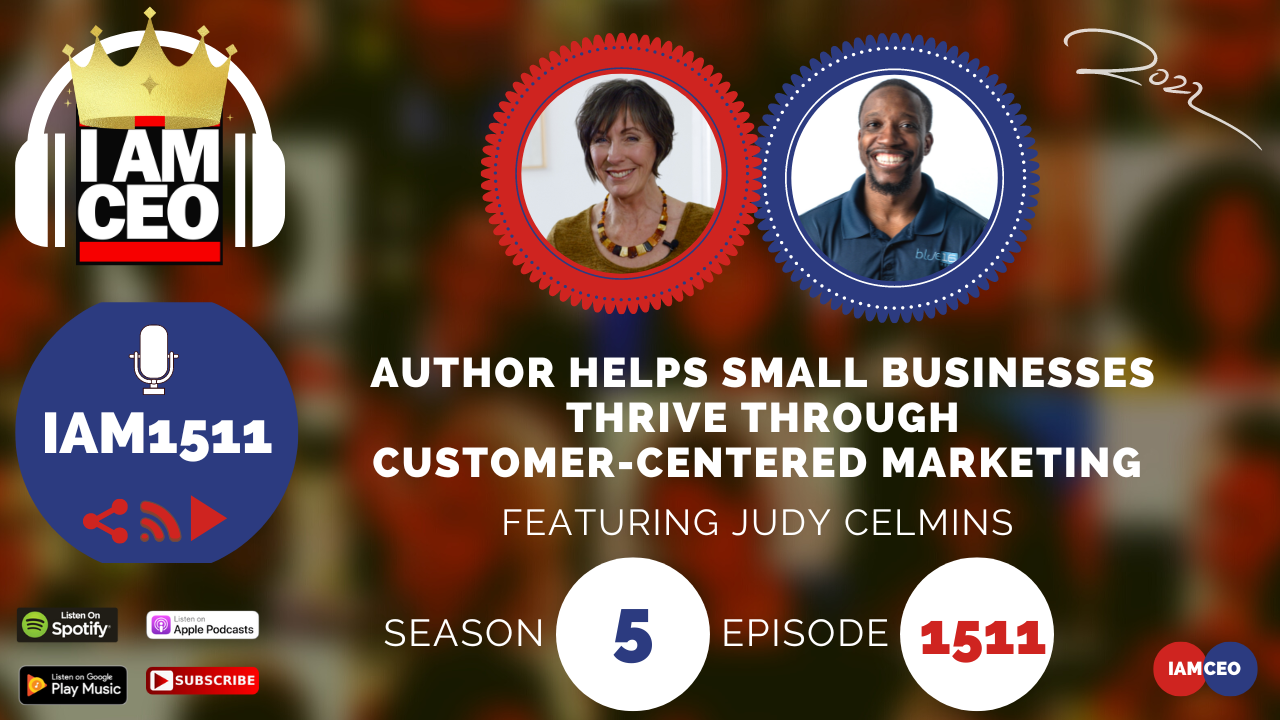 Judy has built and operated a wide variety of innovative businesses. Including retail, service, event management, and market research.
Currently, she runs ThriveableBiz®. Helping small businesses break through the clutter with customer-centered marketing. Headlined by her new book, Marketing = Customers + Heart – How to build your small business growth strategy.
CEO Story: Always been passionate about how things work. Judy likes to analyze how things work – more into understanding how the human mind works. If you don't understand people you can't market to them. That is why she is working with 100s of small businesses and startups. Ensuring them a solid foundation. Judy owns a variety of innovative businesses.
Business Service: Create and innovate new ideas. The process starts with mindfulness (why did that happen) and helping clients with their marketing strategy. Judy's book is about understanding your customer and connecting with them.
Secret Sauce: The ability to see opportunities. Ability to empathize with people.
CEO Hack: Getting up every morning with a smile on her face, just smile at life. Journaling.
CEO Nugget: Hang in there, and it's all going to be fine.

 

Treat people as you want to be treated. Be careful with what you are communicating on social media.
CEO Defined: It's about what you can give and help others. Collaborative approach with the team and doing the same thing and same direction.
Book: https://thriveablebiz.com/marketing-customers-heart-small-business-growth-strategy
LinkedIn: judycelmins-breakthrough-marketing
Facebook: thriveablebiz
Youtube: https://www.youtube.com/channel/UCyDFI3Hii2i1G2meBWAlOLg
---
Check out one of our favorite CEO Hack's Audible. Get your free audiobook and check out more of our favorite CEO Hacks HERE