DMV CEO
I AM CEO PODCAST
IAM1510 – Salon Owner Offers Full-Service to Multi-Cultural Clients
Podcast Interview with Roxanne Loveless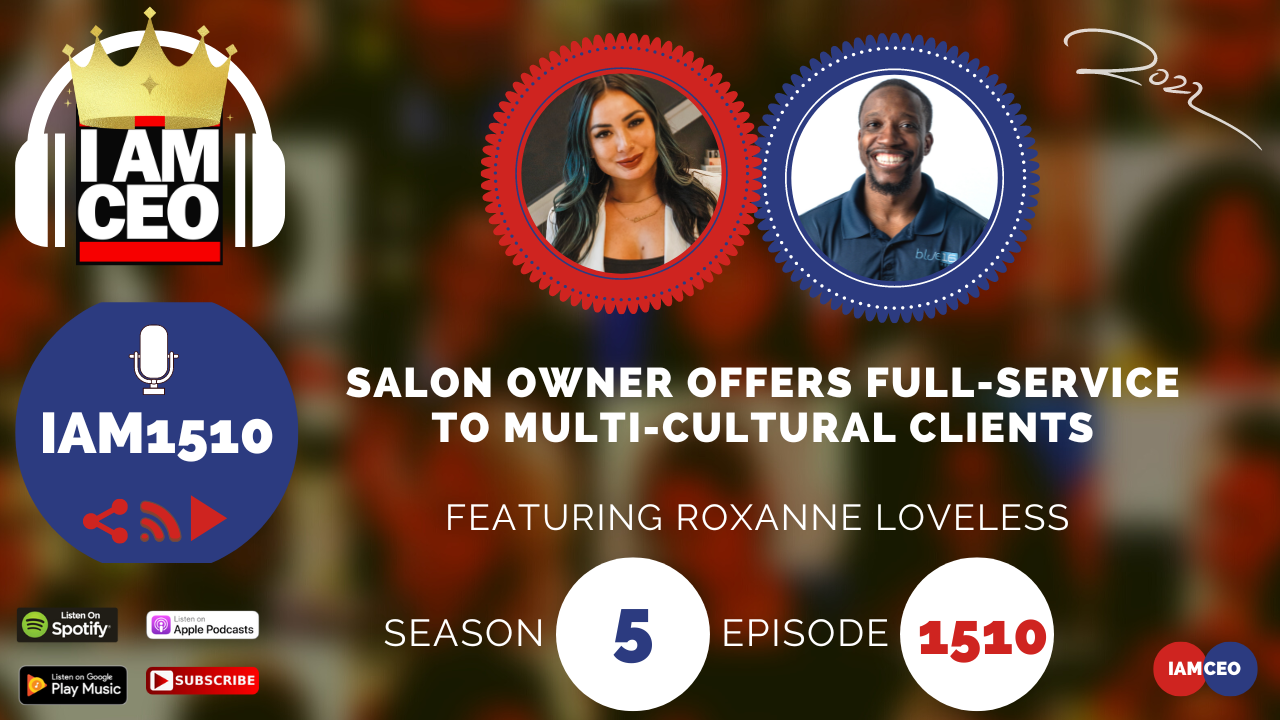 Roxanne Loveless is CEO of Jackson Harlow – a full-service, multicultural, and LGBTQ+ inclusive, beauty lounge. The beauty lounge expanded in 2019. Roxanne has been in business since 2012. All of her experience coupled with her work ethic has made her one savvy businesswoman and allowed her business to survive the pandemic and continue to thrive.
CEO Story: Worked in a multi-million dollar beauty industry. She worked her way up and has been very successful in her career. Though she had learned a lot from that company, Roxanne felt that there were some other things to apply to her own business. And so doing part-time with eyelash extension, later teamed up with her best friend to open a facility in the area. Then made it solely her own, making it into a full-service beauty lounge.
Business Service: Multi-cultural salon. Catering men, women, children, any hair texture. Doing hair, waxing, skincare, lashes, training, and mentoring.
Secret Sauce: Understanding the human aspect of the business. Helping clients while knowing the red flags, and setting some boundaries.
CEO Hack: Everything is in notes. Delegating responsibility. Listening to podcasts. Read motivational books.
CEO Nugget: Every day you are learning something new. It's okay to make mistakes, you will learn from them.
CEO Defined: Mission and values. Giving back to the community.
Website: www.jacksonharlowbeauty.com
Instagram: JacksonHarlowBeauty
Facebook: jacksonharlowbeauty
---
Check out one of our favorite CEO Hack's Audible. Get your free audiobook and check out more of our favorite CEO Hacks HERE