DMV CEO
I AM CEO PODCAST
IAM1462 – Creating a Purpose Driven Brand
Special Throwback Episode - Podcast Interview with Julian B. Kiganda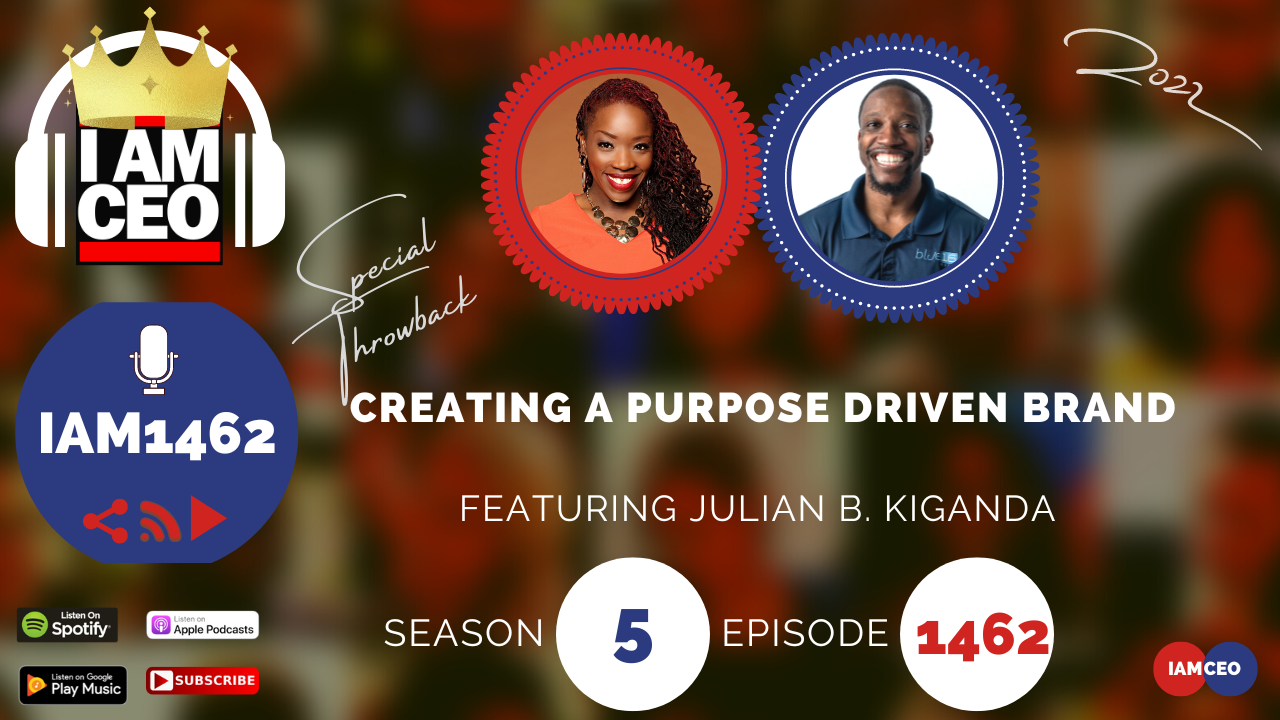 Julian B. Kiganda is the Founder, Bold & Fearless. She is a Transformational Life & Brand Strategist. She co-authored and published her first book with her sister, Christine St. Vil, entitled Whose Shoes Are You Wearing? 12 Steps to Uncovering the Woman You Really Want to Be.
During the interview, we discussed her background and experience, the importance of branding, and the power of operating in your purpose.
CEO Story: Julian's background is in marketing, design, branding, and communications, she loves writing and using technology. She loves to teach/coach branding to business owners, and how to make it right.
Business Service: Transformational life and brand strategist. Helping brands have that reputation.
Secret Sauce: Living in on purpose in transforming the client's brand.
CEO Hack: Having vast experience in terms of branding and marketing. Passion for transforming brands.
CEO Nugget: Your gift is your gift. Your experience is your experience. Do not take the eye off of your vision. Focus on your goals.
CEO Defined: You are the leader, you are the brand. Exposing who you are, and what message you convey to others.
Website: www.boldandfearless.me
Book Website: www.whoseshoesbook.com
Amazon Book Link: http://amzn.to/1T41tRd
Episode Link: https://ceochat.co/episodes/creating-a-purpose-driven-brand/
---
Check out one of our favorite CEO Hack's Audible. Get your free audiobook and check out more of our favorite CEO Hacks HERE