DMV CEO
Foods
I AM CEO PODCAST
IAM1208 – Female Mixologist Brings in Top Trending Mixes to Bar and Restaurants
Podcast Interview with Brooke Brown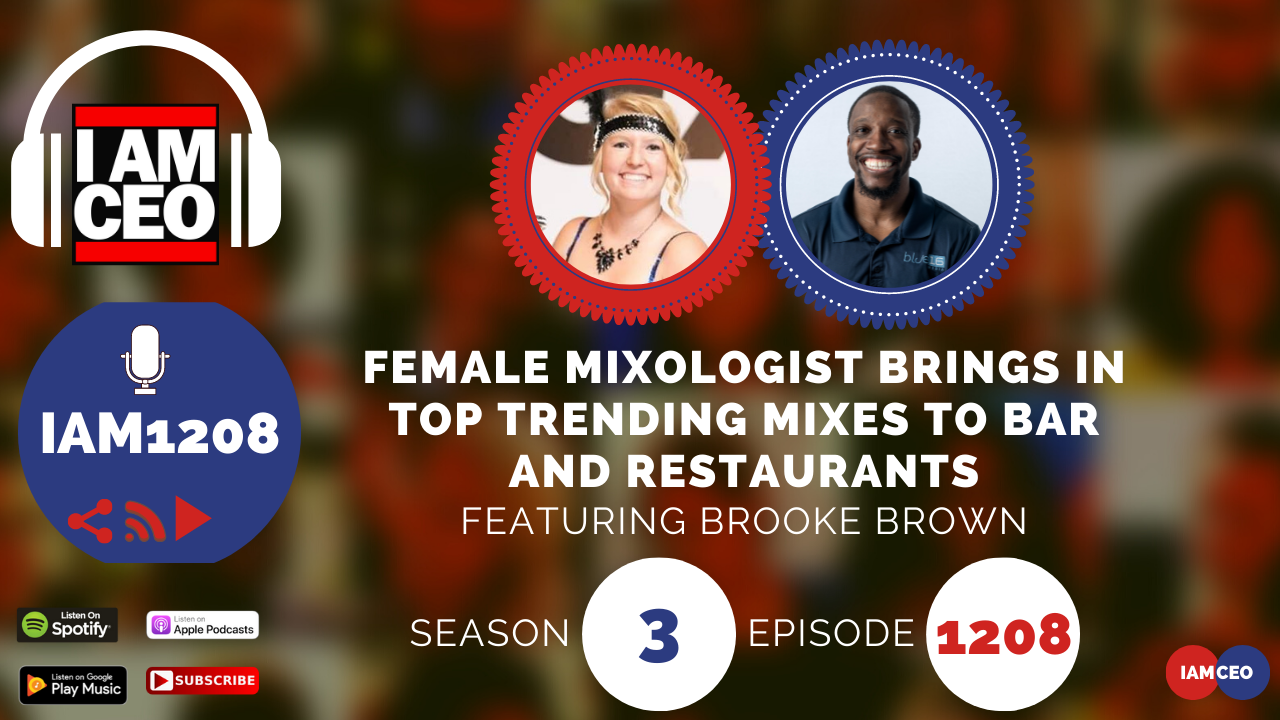 Brooke Brown is a female entrepreneur in the DMV area. She is the mid-atlantic battle of the bottle Champion (mixology competition). Her business Top Shelf Mixology, Mixology & Bar Consulting offers alcohol certification, mixology classes, bartending services and bar consulting.
CEO Story: Grew up in a restaurant industry, doing a pack full of mixology classes with her dad. Until taking it on her own down the road, which spiraled, from something so small built up and it exploded.
Business Service: Mixology classes with menus that are up to the trends in the current market, consultancy for restaurants & distilleries, and bartenders for private parties.
Secret Sauce: Able to cater from large to small companies. Connecting to people and hearing their stories.
CEO Hack: Create a list. Start your day early, work out, you're pumped and excited. It just makes you feel productive, mentally a lot more clear and happier!
CEO Nugget: Showing up to your clients, even if they haven't responded to your email. You have more to lose by not trying and never knowing if you could get that yes.
CEO Defined: I took a chance on myself on something I believe in and I pursued it. Jumping on to an opportunity!
Website: https://www.topshelfmixologyconsulting.com
---
Check out one of our favorite CEO Hack's Audible. Get your free audiobook and check out more of our favorite CEO Hacks HERE