I AM CEO PODCAST
Productivity
IAM1209 – Female CEO Equips Young Aspiring Entrepreneurs with CEO Skills and Traits
Podcast Interview with Sylvia Scott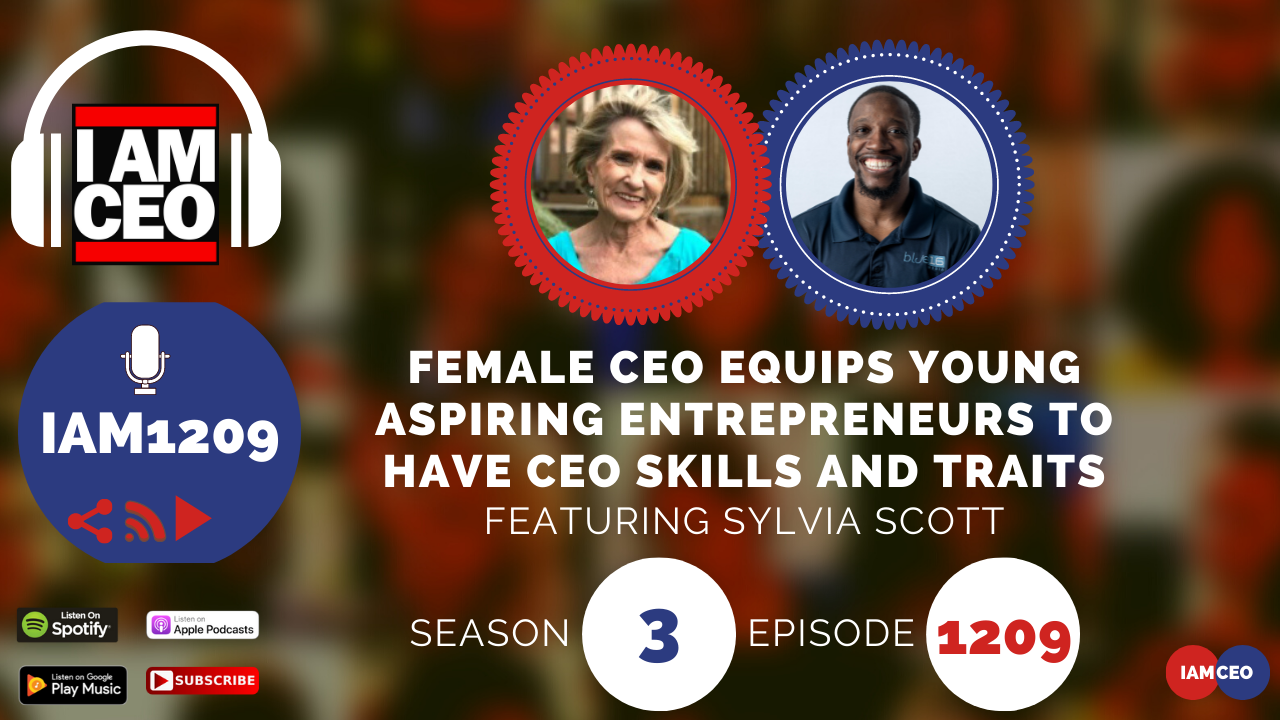 Sylvia Scott is the founder and CEO of the Girls' C.E.O. Connection which she launched in 2009. Her passion is to help high school girls build bright and fulfilling self-sufficient futures. She wants to see independent thinking cultivated within a global community of young female entrepreneurs. Her goal for the Girls' C.E.O. Connection is to equip and motivate the girls with the skills and traits of accomplished women entrepreneurs. Sylvia's personal commitment is to expand opportunities for them within entrepreneurship. Sylvia is an Ambassador for WED/Women's® Entrepreneurship Day. From 2016 to 2020 she was an e-mentor for Afghan women entrepreneurs enrolled in the Institute for Economic Empowerment of Women's Peace Through Business® Program. She is also a business counselor with the Coachella Valley Women's Business Center.
CEO Story: Started as a conference, which developed into girls creating enterprise organization. Focusing on young women entrepreneurs mentoring and developing their skills.
Business Service: Coaching program for young women entrepreneurs, communicating to connect, and mentoring program.
Secret Sauce: I'd rather be connecting people and bringing people together. Maximizing the high school girls in reaching their visions.
CEO Hack: You really need to know yourself as a CEO. Highly recommended books – Now Discover Your Strength and The Tipping Point. I'm a connector and a maximizer – I like to bring people together and I like to take something that's there, and make it extraordinary.
CEO Nugget: Listening is the most important communication skill. You're learning more when you listen.
Perseverance – when obstacles come your way.
CEO Defined: A leader, role model, and visionary. CEO is the one that needs to engage, empower and motivate the entire team.
Website: https://www.girlsceoconnection.com
Realizing A Vision, Your Toolkit For Success. Words of Wisdom for Young Female Entrepreneurs:
https://www.girlsceoconnection.com/realizing-a-vision-the-book/
LinkedIn: sylviarjscott
Facebook: SylviaRJScott
Girls' CEO Connection:
Facebook: GirlsCEOConnection
Twitter: GirlsCEOConnect
YouTube: Girls CEO Connection
Pinterest: GirlsCEOConnect
Instagram: girlsceoconnection
---
Check out one of our favorite CEO Hack's Audible. Get your free audiobook and check out more of our favorite CEO Hacks HERE