DMV CEO
I AM CEO PODCAST
IAM1423 – CPA Provides Top-Notch Service to Business owners
Podcast Interview with Lakshmi Gupta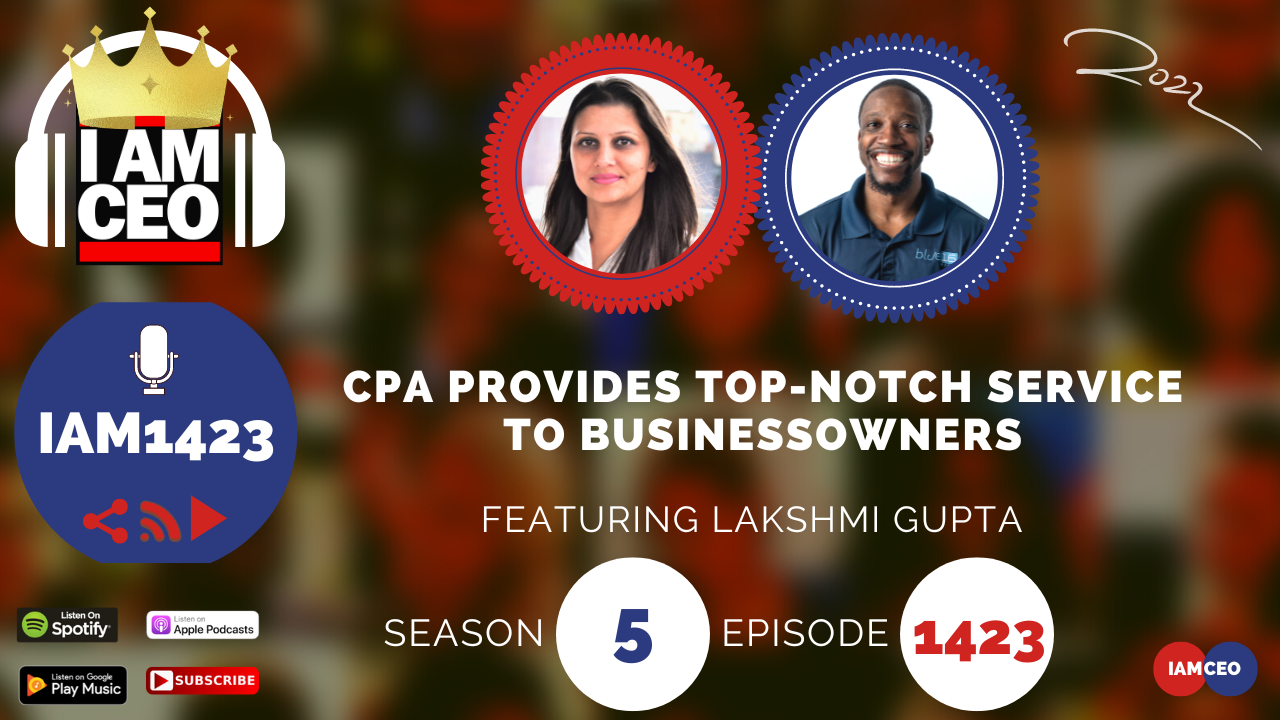 Lakshmi Gupta is a Certified Public Accountant and the founder of Money Equations.
In 2017, Lakshmi was nominated for the Greater Washington Society of CPAs Industry Community Leader Award at their Women to Watch Awards. She has grown Money Equations to be one of the top 4% professional firms in the USA on Thumbtack.
Lakshmi works with closely-held businesses and their owners including high-net-worth individuals and entrepreneurs.
Her mission is to provide top-notch service to her clients while believing in and caring for the people she serves.
CEO Story:

 

It has always been a dream for Lakshmi to be an accountant and also a business owner. Helping entrepreneurs understand the numbers and focus on achieving their goals in business while Lakshmi takes care of the financial aspect of the business.
Business Service: Compliance, bookkeeping, tax planning, and virtual assistant.
Secret Sauce: Top-notch customer service. Very focused and personalized.
CEO Hack: Time management. Keeping organized, and balanced with day-to-day life. Take one step at a time.
CEO Nugget: Listen and understand to the pain points of your clients so you can provide the best customer service.
CEO Defined: "Chase the vision, not the money. Money will end up following you." Set up the culture, role model, and chase the vision.
Website: www.moneyequations.com
LinkedIn: lakshmicpa
---
Check out one of our favorite CEO Hack's Audible. Get your free audiobook and check out more of our favorite CEO Hacks HERE