I AM CEO PODCAST
PodCEO
IAM1422 – Coach Empowers Leaders by having a Great Reset to their Lives
Podcast Interview with Carl Shawn Watkins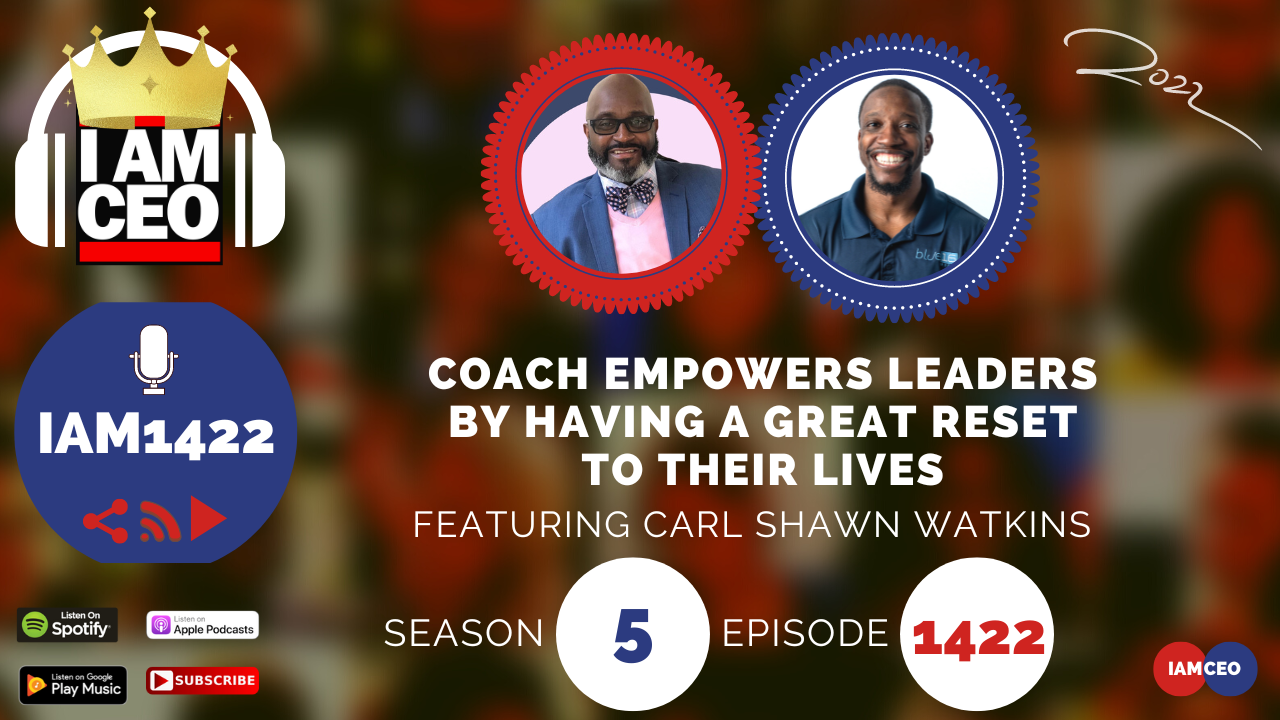 Clients and Corporations hire me to transform their Diversity, Equity & Inclusion culture and their leaders by empowering them to overcome their fear of vulnerability, self-limiting beliefs and to strengthen their ability to influence, motivate and lead.
CEO Story: When all of us were having trouble during the pandemic, Carl had a different mentality, he sees it as an opportunity. An opportunity to re-evaluate his life both in his career and his personal life. The chance to get to know who you really are and what you really do, rediscovering the talents and gifts that you have within you. For Carl, it was an opportunity to study and learn and discovered his strength in empowering leaders. And bring back the essence of family tie culture at home.
Business Service: Coaching. Assessment and evaluation process through the 4 Step plan vulnerability transformational program.
Secret Sauce: 1. Embracing vulnerability, 2. Breaking bad habits, 3. Moving forward and celebrating the breakthrough.
CEO Hack: The Bible – there is no other book that provided Carl with all the answers to his life.
CEO Nugget: Believe in yourself. Have confidence in yourself. Give grace to yourself. If you run in your own race, you can't lose.
CEO Defined: Being the change maker. Bring change in your expertise. Whatever God's gift is given to you, change people with that.
Instagram: carlshawnwatkinaconsulting
Linkedin: carlswatkins1
---
Check out one of our favorite CEO Hack's Audible. Get your free audiobook and check out more of our favorite CEO Hacks HERE