I AM CEO PODCAST
IAM1240 – CEO Sells Appliance on a Well-Defined Market Niche
Podcast Interview with Jim Estill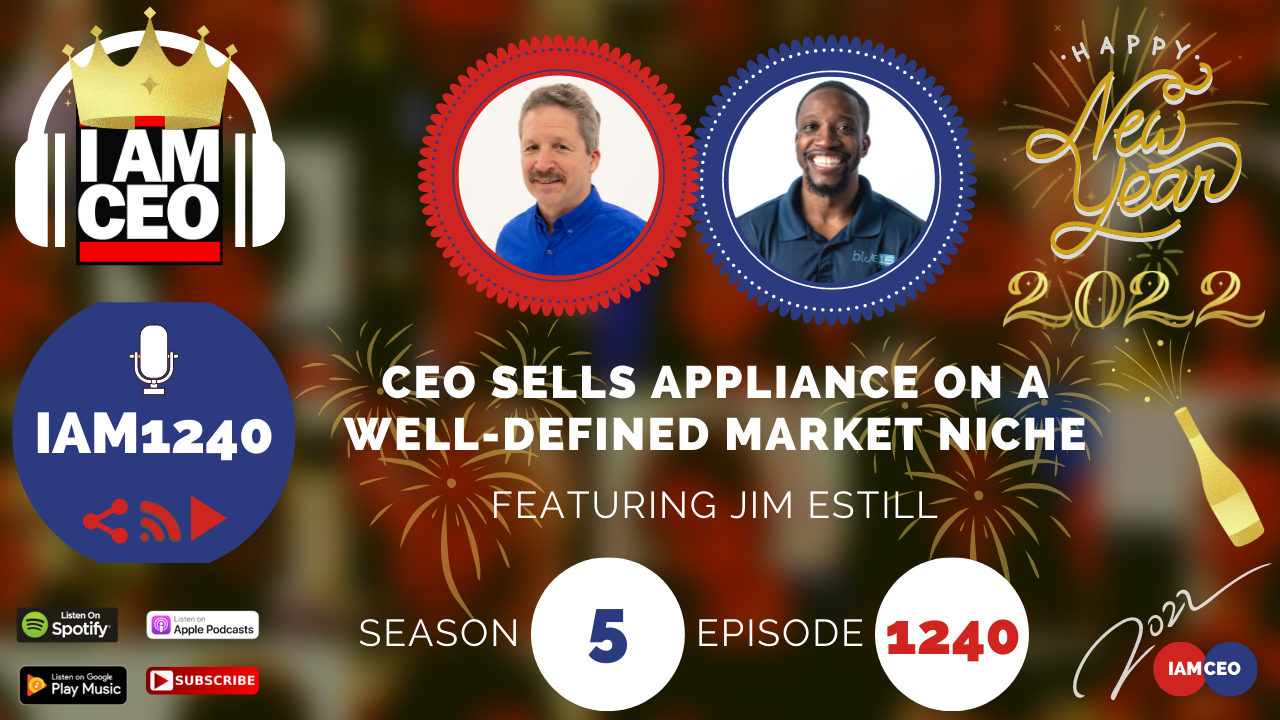 Jim Estill is CEO of Danby Appliances which is a niche manufacturer of specialty appliances distributing over 2,000,000 appliances per year.
Jim is a Canadian technology entrepreneur, executive, and philanthropist. He started his first computer distribution business from the trunk of his car while in university and grew that business to $2 Billion in sales.
Jim has invested in, mentored, and advised over 150 technology companies including Blackberry. He joined their board before they went public and served for 13 years.
CEO Story: After spending five years in venture capital, Jim started as the board of Danby appliances, then he took over when the CEO resigned, and finally bought the company.
Business Service: Selling appliance products to retailers and online stores that target the smaller apartments or households.
Secret Sauce: Finding the right niche for the business.

 

Entrepreneurial mindset, doing the right thing based on the need of the current environmental situation.
CEO Hack: Book: Why We Sleep – guard your sleep, sleep makes you powerful. Health trumps wealth – the reason you're able to do what you do is because you're healthy.
CEO Nugget: Fail often, fail fast, fail cheap, and having a failure does not make you a failure. Jim attributes his success that he failed more than many other people. Don't fear failure.
CEO Defined: Being everything. Servant leadership. CEO's job is to help everyone succeed, help people get what they want and so you get what you want.
---
Check out one of our favorite CEO Hack's Audible. Get your free audiobook and check out more of our favorite CEO Hacks HERE