I AM CEO PODCAST
IAM1244 – CEO and Author Helps Her Clients do Content Writing with SEO Strategy
Podcast Interview with Alison Ver Halen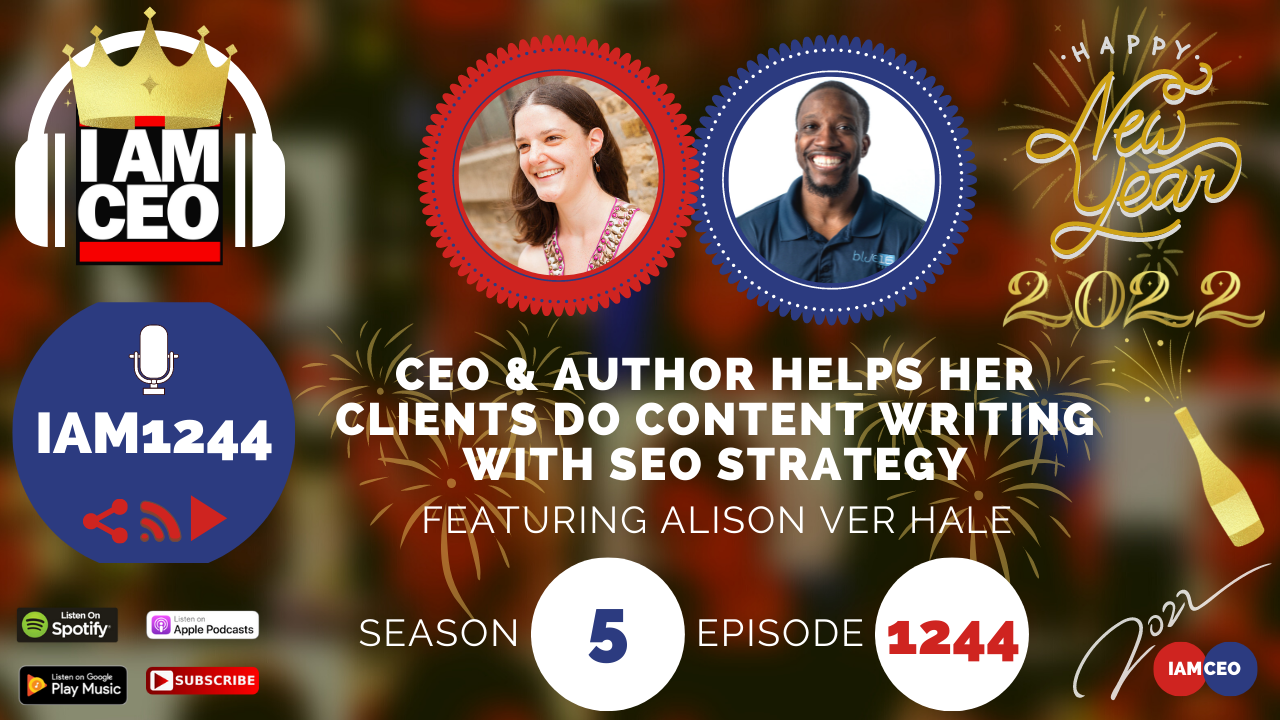 I majored in English and Psychology little knowing it was the perfect degree for content marketing. I didn't even know what content marketing was, but when a friend asked me to write blog posts for their law firm, I jumped at the chance to get paid to write. I wrote on the side while working a day job, but after a couple of years, the writing grew to the point where I couldn't do both, so I quit the day job to write full time.
CEO Story: Started part-time writing for companies while doing a day job, her clients grew over the years and so she focused on her passion in writing and doing full time.
Business Service:

Research, content writing, blogging, and SEO writing.

CEO Hack: Delegating tasks to others.

 

Bartering / trading your services to other entrepreneurs.

CEO Nugget:

Get help, have a mentor. She joined Mastermind group. Ask for their advice.

CEO Defined:

Being In-charge of yourself and for your business/team.
Website: avwritingservices.com
LinkedIn: in/alison-ver-halen
Facebook: alison.halen
---
Check out one of our favorite CEO Hack's Audible. Get your free audiobook and check out more of our favorite CEO Hacks HERE