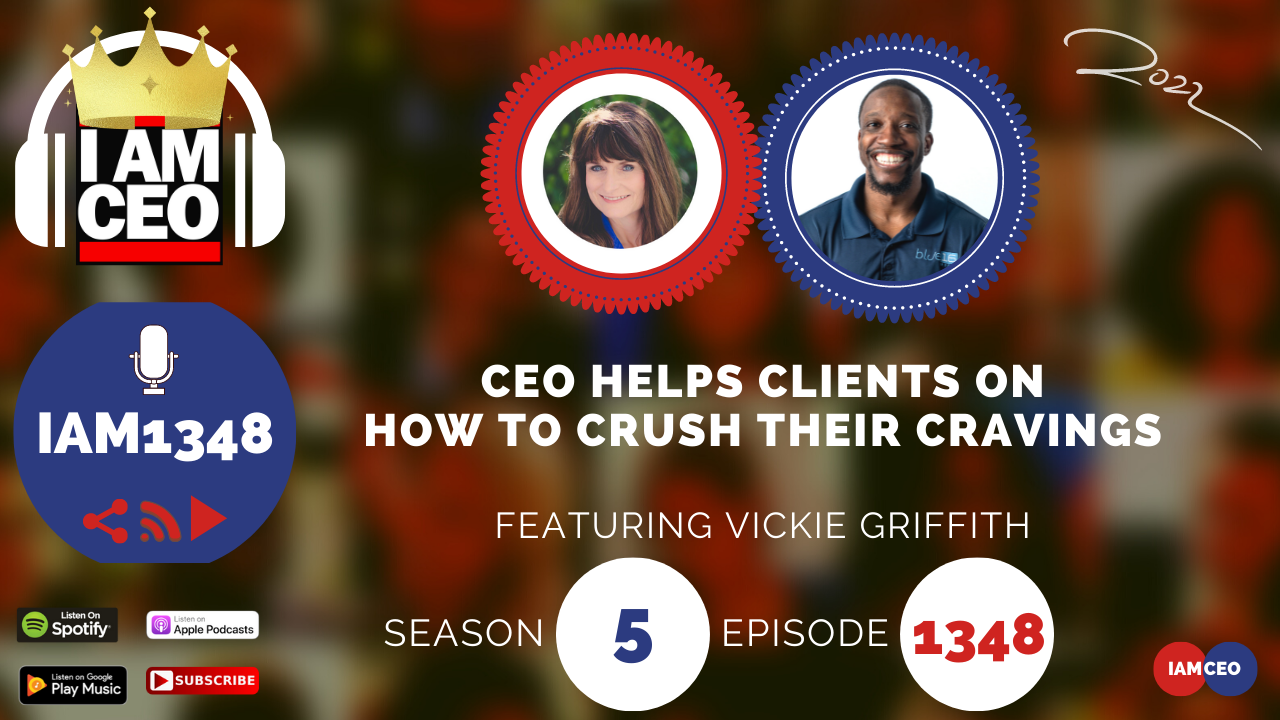 From a ho-hum, unhappy, fat existence as a teenager, Vickie Griffith is now seventy pounds lighter and kept the pounds off without dieting. She will teach you how to crush cravings, manage anxiety, stop sabotage, and kept calm even through the chaos.
She is the author of Stucked UP! A BreakThrough Path to Unstuck and You Can Be Right About Everything And Still Have Nothing, a professional speaker and Certified Hypnotist.
Vickie Griffith is known for her infectious enthusiasm and deceptively low-key, casual approach to speaking and traveling throughout the country, doing keynotes, coaching, and workshops.
CEO Story: Worked in a university bookstore for 17 years. That experience has helped Vickie to run her business today.
Business Service: Helping clients with their mindset with a belief system
Secret Sauce: Creating our own space. Set up an action plan. Take a step, and move in a direction.
CEO Hack: Be the trailblazer to your business. Be creative enough, be a pioneer.
CEO Nugget: "Perfect isn't profitable" People aren't looking for perfect. People are looking for you to help them

 

through the pain they are going through
CEO Defined: Being a trailblazer, a decision-maker. Following through. Being flexible.
Website: www.vickiegriffith.com
Books: www.vickiegriffith.com/books
Facebook: VickieGriffithBreakThrough
LinkedIn: www.linkedin.com/in/vickiegriffith
YouTube: Vickie Griffih, Weight Loss with Vickie Griffith
---
Check out one of our favorite CEO Hack's Audible. Get your free audiobook and check out more of our favorite CEO Hacks HERE