I AM CEO PODCAST
Tech
IAM1347 – CEO Leads Global Brand Focusing on Gender and Diversity in the Tech Industry
Special Throwback Podcast Interview with Kate Brodock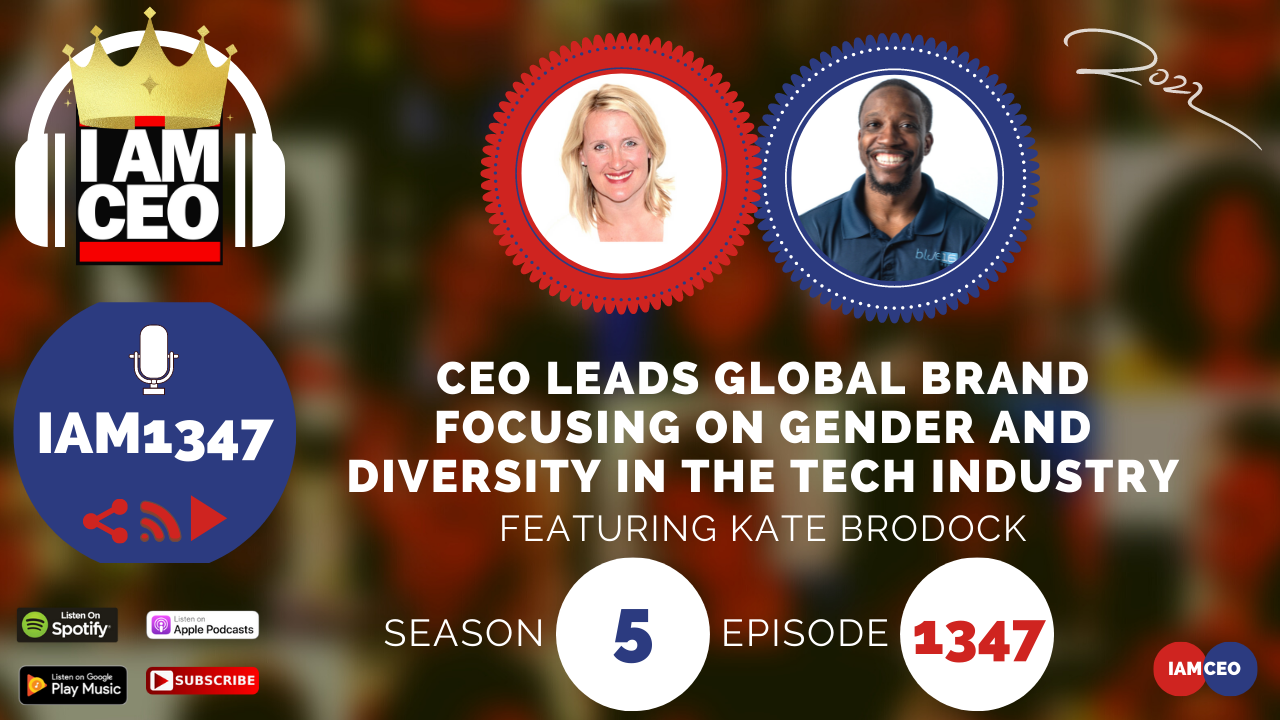 Kate Brodock is CEO of Women 2.0, a global brand that focuses on gender and diversity in the tech industry through programs, products, and media.
CEO Story: Kate had the opportunity to acquire the assets of the company which is over a decade old. With her background in the non-profit organization, she is excited to combine both worlds and make them sustainable with an impact focus.
Business Service: Events network, conferences, and local events.
Secret Sauce: Over a decade company, one of the strongest brands. Strong focus on earlier stage companies.
CEO Hack: Executive/Startup Coach & Building around weaknesses. 

Book

: 

Radical Candor by Kim Scott

CEO Nugget: Executive/Startup Coach & Be comfortable with the delegation and developing a relationship built upon trust.
CEO Defined: How to empower her team and make sure decisions are being made and are effective.
Website: www.women2.com , www.katebrodock.com
---
Check out one of our favorite CEO Hack's Audible. Get your free audiobook and check out more of our favorite CEO Hacks HERE