DMV CEO
I AM CEO PODCAST
Tech
IAM1245 – CEO and Founder Helps His Clients Build their Business Ideas and Scale them Up
Podcast Interview with Patrick Bryant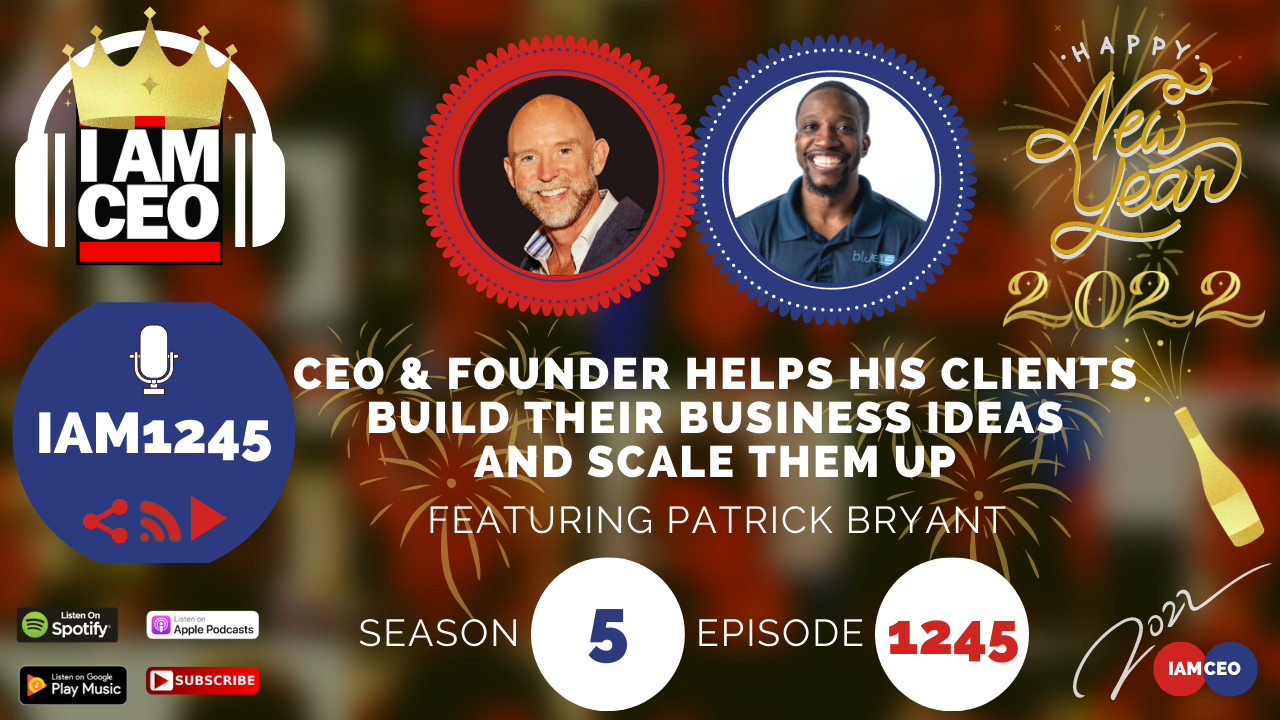 Patrick Bryant is a co-founder of Code/+/Trust software development firm in Charleston, SC. After co-founding his first company, Go To Team (broadcast video services), and taking it to 20 offices around the US 25 years ago, his bio is then a steady stream of starting new companies in media, rolling papers, and software. As a serial entrepreneur, he continues to start and invest in new startups including, Teamphoria (human resource engagement software), Event.Gives (fundraising event software), ADesk (crew production directory software) & Shine Rolling Papers. Bryant feels strongly about making Charleston and South Carolina a better place to work as an Entrepreneur. He serves as a Trustee of Trident Tech, on the SC Department of Workforce & Employment Workforce Review Committee, chairs the Harbor Entrepreneur Center, and was previously Chairman of Palmetto Goodwill and the Charleston Metro Chamber of Commerce. He's recognized as a Liberty Fellow by Wofford College, a member of the Aspen Global Leadership Network, and as a Riley Fellow granted by Furman University.
CEO Story: started helping his father's business, building his own during high school, and was able to create his business formula. And has kept growing new businesses and investing in new start-ups.
Business Service: Help companies including start-ups, build their business ideas & software and help them scale them up.
Secret Sauce:

Growth and Scale. Help people find products that can scale and help protect the products.

CEO Hack: S

ell something to someone. Analyzing h

ow can we quickly put a product that a person is willing to pay for its value.
CEO Nugget:

High-level selling. Even if you still don't have the product but can produce it – closing the deal.

CEO Defined:

Paints the vision. Paints a picture of vision to Clients. Sell the vision to employees and partners.

Grow the team.
Facebook: codeandtrust
Youtube: CodeandTrust
Instagram: codeandtrust
---
Check out one of our favorite CEO Hack's Audible. Get your free audiobook and check out more of our favorite CEO Hacks HERE