I AM CEO PODCAST
Tech
IAM1289- CEO Creates a Brand Tech Platform for Amateur Sports Team
Podcast Interview with Dom Einhorn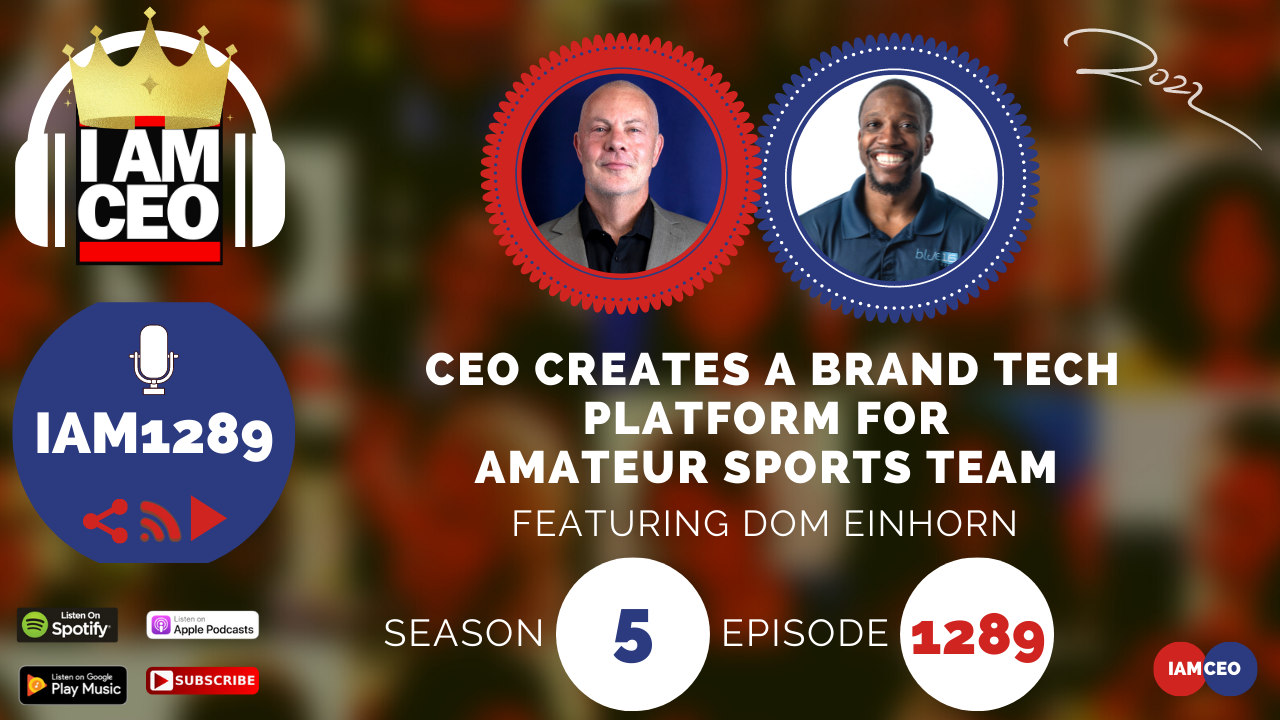 Dom is the founder and CEO of CXSports, a technology platform that helps amateur and semi-professional sports teams develop and monetize their brand and media assets. CXSports is wholly owned by ChallengerX, a UK-based company that is preparing for a public listing.
A serial entrepreneur with multiple startups exits under his belt, Dom created the first online art auction back in March 1996. The platform was acquired by one of the largest auction sites in the world five months later. Dom then created Powerclick, a digital marketing agency with 500+ advertisers as clients.
CEO Story: Dom started early in the digital marketing space building and selling websites. A lot of reinventions along the way but the mainstay was the client acquisition while regearing their toolbox benefiting the amateur sports team and sports athletes.
Business Service: Driving incremental revenue to teams and athletes via CXSports platform.
Secret Sauce: Write your own storyline and craft what's really make you different. "What is deeply meaningful to your brand, what makes you stand out from everybody else, what makes you unique"
CEO Hack: Find your unique value proposition for you or your team and make that 'Aha' moment. It is an emotional decision that you have to feel it as your identity.
CEO Nugget: The ability to say no. How you rate people, projects, and ideas. Rating people from scale 0-10, start with 0 and progresses as they build up. So you won't be disappointed.
CEO Defined: Someone who never gives up, who persists all the way through to success no matter how many failures he comes across. In whatever he does, he always keeps his eyes on the price. The ultimate problem solver.
LinkedIn: uniqorn
---
Check out one of our favorite CEO Hack's Audible. Get your free audiobook and check out more of our favorite CEO Hacks HERE