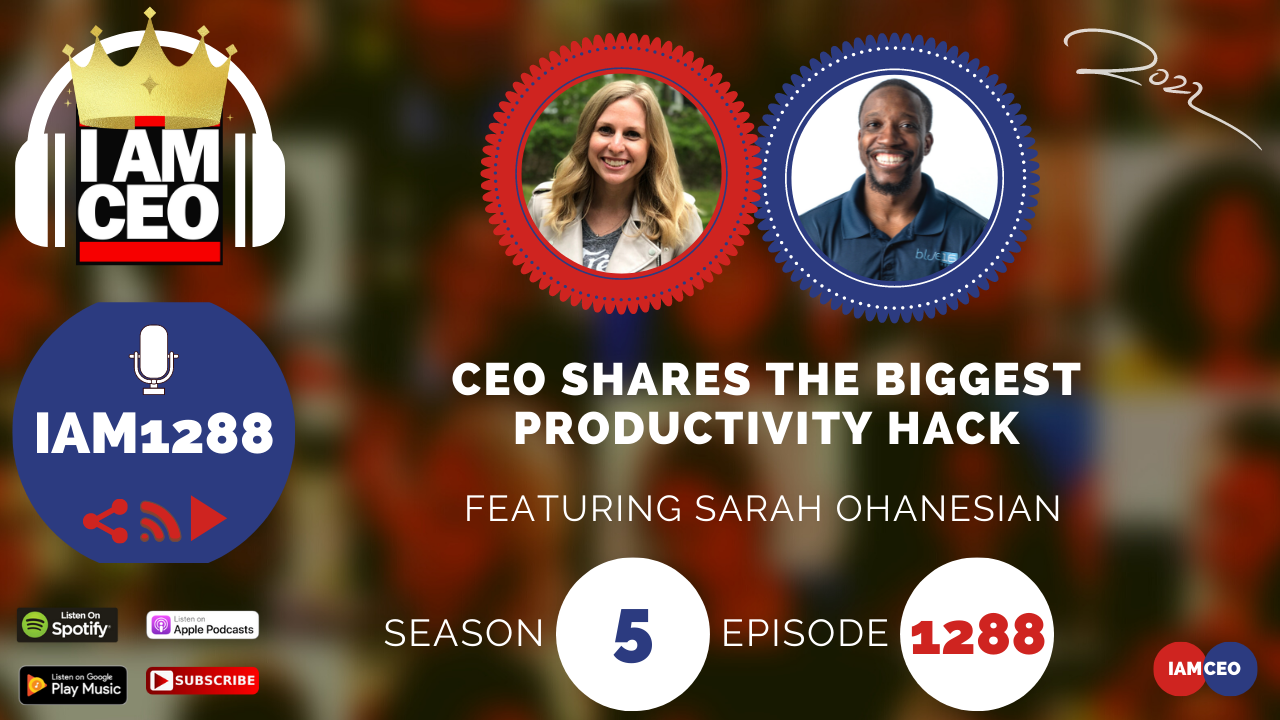 A Chief Marketing Officer turned Productivity Coach, Speaker & Trainer – Sarah Ohanesian is on a mission to fight burnout and increase happiness at work. Through her programs, she helps people clarify their thoughts, organize their work, and take meaningful action. Because when you are efficient with what you need to do you have more time and energy for what you want to do and the people you love. Sarah is the founder of SO Productive and a co-host of The Heroic Council podcast.
CEO Story: Sarah was a CMO of a company when the turning point happened in an airport where she realized that she is missing the fun of having the day-to-day journey of life – she was burnout. She then created a productivity system, tested it with her team, and worked. And that was when her business of helping people was born.
Business Service: Coaching one on one. Individuals who are feeling stuck. Corporate training on productivity, time management, and setting priorities. Set up their Asana system. Digital Course.
Secret Sauce: Ability to understand people and meet them where they are. Framework and systems based on experience. Productivity system tool that will work in real life.
CEO Hack: Have a one-trusted location – a system where you store all your to-do systems into one location. So they can easily view all their priorities and what they need to focus on.
CEO Nugget: One of the productivity systems is to take time – the easiest piece but it's the piece that people miss over and over. Take time for yourself, calendar, celebrate the wins, and the people you love. "That moment of recharging, that's what's gonna make you productive tomorrow."
CEO Defined: Cast a vision with purpose. Somebody who is in place to provide clear direction and explain why it does matter. Calm force, consistent, constant, and steady.
Website: www.so-productive.com
Linkedin: sarahohanesian , so.productive
Facebook: soproductivellc
---
Check out one of our favorite CEO Hack's Audible. Get your free audiobook and check out more of our favorite CEO Hacks HERE