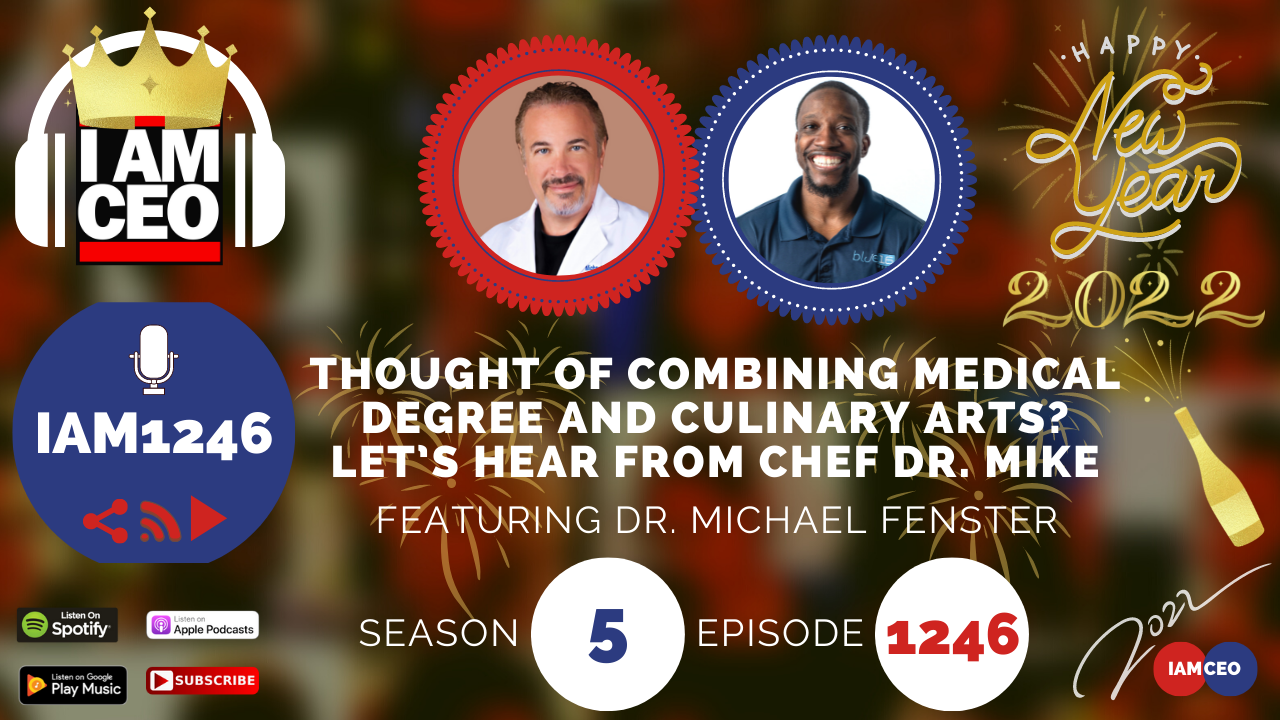 Michael S. Fenster, MD, better known as Chef Dr. Mike, is one of a handful of physicians worldwide to hold both culinary and medical degrees and is the only Interventional Cardiologist and Professional Chef to do so. He is also the only cardiologist with joint academic appointments in both the Medical and Culinary Arts. He is a board-certified Interventional Cardiologist, Professional Chef, and Professor of Culinary Medicine at The University of Montana where he teaches the same.
CEO Story: As a kid with Mom in the kitchen cooking with her. It was natural for him to get employment in the food industry and work his way up. Taking up a Medical degree, while keeping his passion for food. Successfully combined and practiced both fields.
Business Service: Culinary Medicine Course which is made available online. Food that is good and healthy for your body. Including how to source them out and reading labels.
Secret Sauce:

The ability to explain the complex part of medicine and apply it to the food industry.

CEO Hack:

Attitude of gratitude. Maintaining a good positive relationship with other people through gratitude.

CEO Nugget:

Give yourself patience. Be persistent, act. Serve yourself when the time is right.

CEO Defined:

Being in charge of yourself.

Being in charge of your own story, writing your own story.
---
Check out one of our favorite CEO Hack's Audible. Get your free audiobook and check out more of our favorite CEO Hacks HERE