DMV CEO
I AM CEO PODCAST
IAM1239 – CEO Provides Creative Branding for Her Clients
Podcast Interview with Kendal Ludwig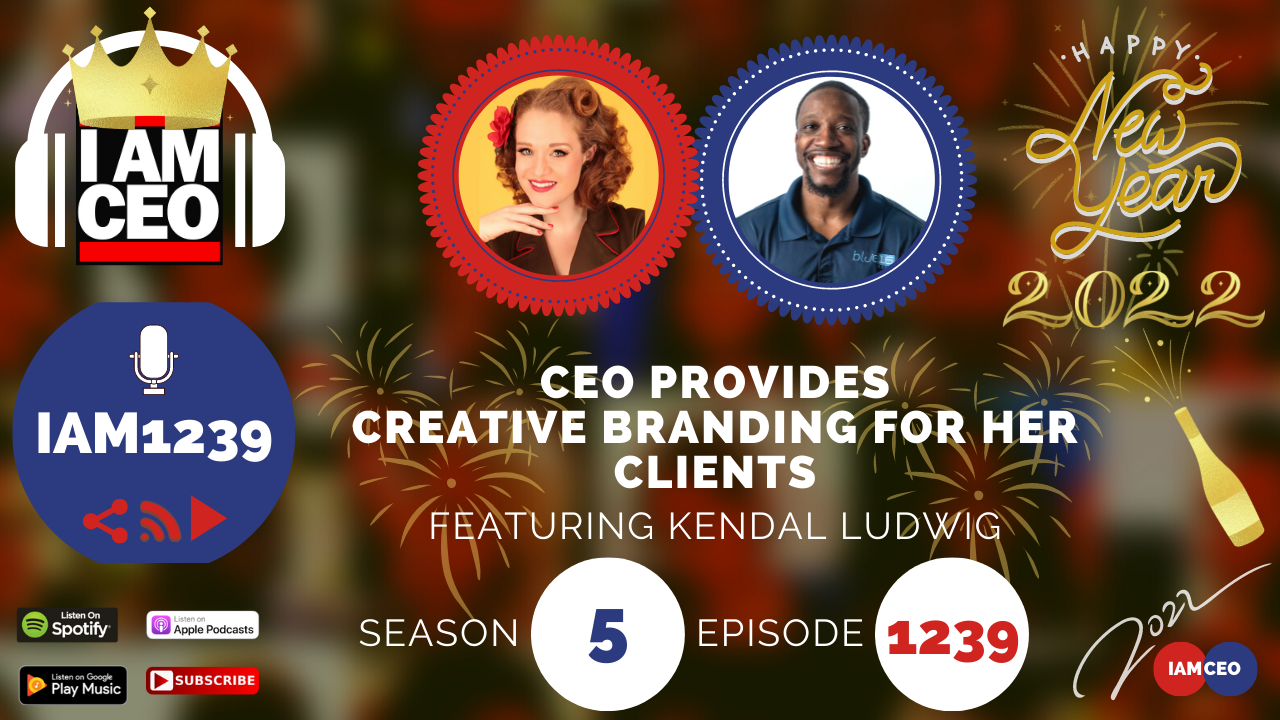 M. Kendall Ludwig, president and principal designer of CurlyRed, believes in good design for everyone. She began her company, CurlyRed, in Baltimore in 2007 with the desire to create usable art. Over the past 14 years, Kendall has provided creative and timeless branding, print, and web solutions for companies and non-profits across the country (and even has a few international clients).
In 2011, CurlyRed was officially certified as an MBE/WBE business by the State of Maryland. CurlyRed is a Woman-Owned Small Business (WOSB) and a Historically Underutilized Business Zone (HUBZone) business by the Small Business Administration (SBA). In 2016, Kendall and her husband/CurlyRed vice-president Mark relocated to historic Mountain Lake Park in Garrett County, MD with their two daughters. CurlyRed's main office is now located in downtown Oakland, MD, and Kendall is proud to currently serve as the president of the Garrett County Arts Council.
CEO Story: While working and doing freelancing, she has foreseen the future of having children and the benefits of owning her own time. And so in 2007 CurlyRed was established and since then, it made an impact on her clients.
Business Service: Full-service creative agency doing branding, making logos and websites.
Secret Sauce: Working really hard. Having the resilience to make things happen.
CEO Hack: Hand-written notes as a thank you and a response to a project or interviews, with a touch of branding.
CEO Nugget: Failure is not the worst thing. It's the fear of failure that keeps the people from the work that they are called to do.
CEO Defined: Bringing a positive change. Making things better in the community. Setting a good example for your family. Responsible citizen.
Instagram: curlyreddesign
LinkedIn: www.linkedin.com/in/curlyred
---
Check out one of our favorite CEO Hack's Audible. Get your free audiobook and check out more of our favorite CEO Hacks HERE