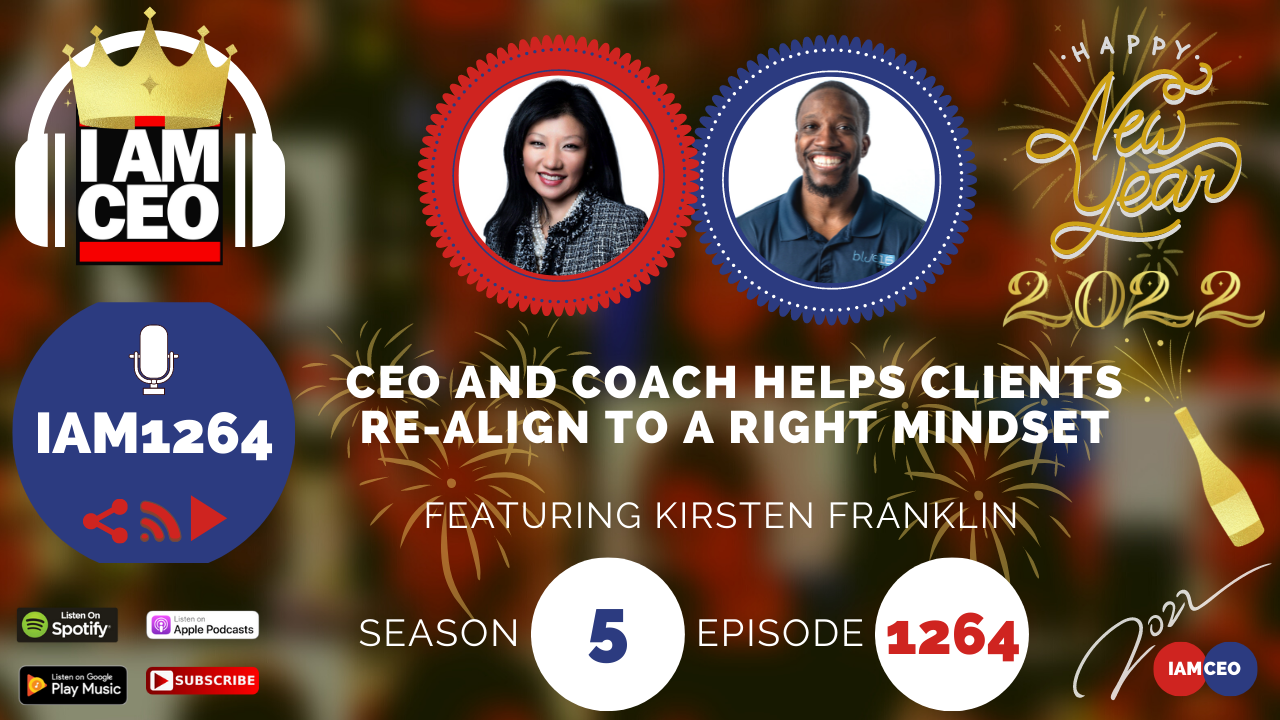 Kirsten Franklin is a self-proclaimed recovering attorney who turned successful entrepreneur and coach. She has worked with over 1000 high-level CEOs, Founders, and Professional Athletes helping them to master the mindset and skills necessary to get things done and build the businesses and create the life they aspire to.
CEO Story: After leaving the real state business she first built, Kirsten moved on and built the first legal recruiting company which was completely remote.
Business Service: Helping her clients find the right solution to their problems. MVP

– mindset to execute. vibration and process.

Secret Sauce:

The level of understanding of other people with no judgment.

CEO Hack: It's not the book that you read but

the ability to empathize with other people.

CEO Nugget:

 

Helping clients stand on their own. Enhancing the ability to give to her clients.

CEO Defined:

Driving leadership. Being apathetic. A global view, understanding the oneness. Communication is the key.
Website: www.kirstenfranklin.com
LinkedIn: kirsten-franklin
Facebook: ThriveTribeGlobal
---
Check out one of our favorite CEO Hack's Audible. Get your free audiobook and check out more of our favorite CEO Hacks HERE