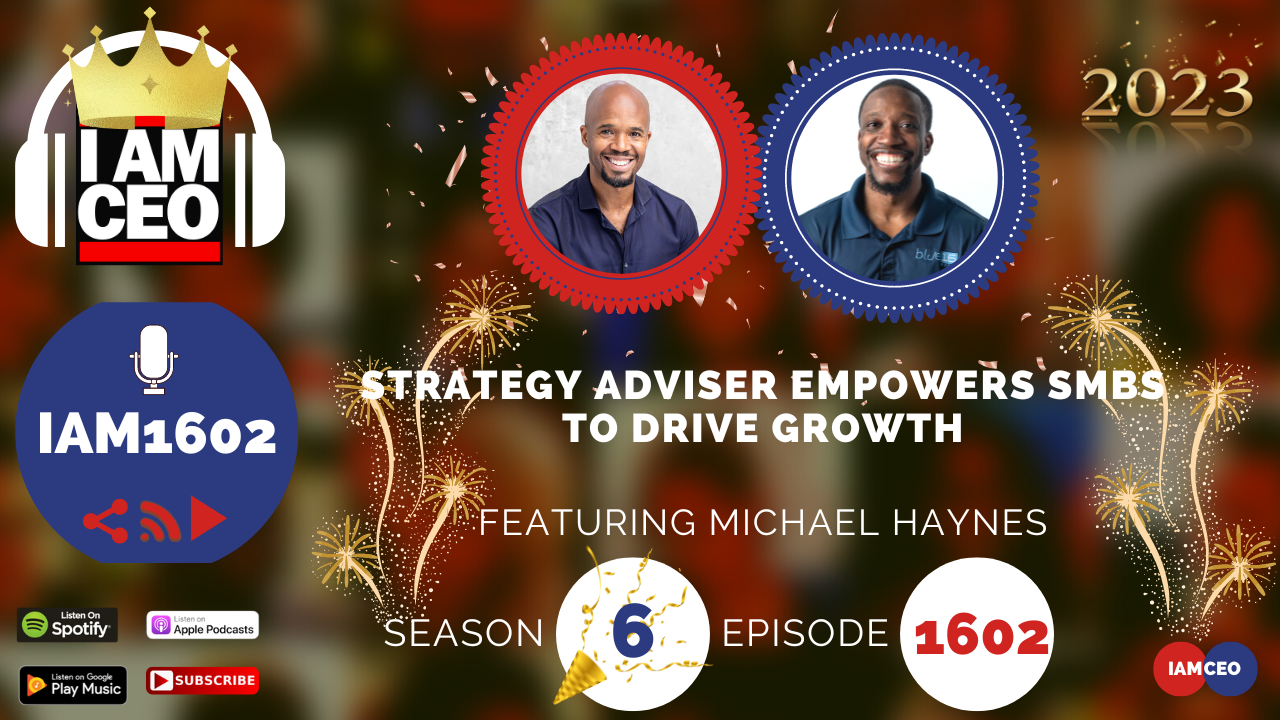 Why it was selected: We often will forget that buyers are the reason why we do things we do and how we can make an impact. It is important to remember that when we are working on our products and service. In Michael's podcast, we talk a lot about this and the framework that he uses for that especially in the B2B space to strategize for SMBs to grow.
Check out premium content in the CBNation Library at http://cbnation.co/library and pick up our eBook to hear some of the best lessons at http://cbnation.co/shop
Previous Episode:
https://iamceo.co/2020/12/19/iam859-strategy-adviser-empowers-smbs-to-drive-growth/
Transcription:

Michael Haynes Teaser 00:11
I think my secret sauce is my ability to help organizations to do that listening to bring together those different elements of what's going on within their company combined with what's going externally with the market and their customers.
Intro  0:13
Do you want to learn effective ways to build relationships, generate sales and grow your business from successful entrepreneurs, startups and CEOs without listening to a long, long long interview? If so, you've come to the right place. Gresham Harkless values your time and is ready to share with you precisely the information you're in search of. This is the I am CEO podcast.
Gresham Harkless  0:41
Hello, hello, hello, this is Gresh from the I am CEO podcast and I have a very special guest on the show today. I have Michael Haynes of Listen Innovate Grow, Michael, it's awesome to have you on the show.
Michael Haynes 0:51
Great, thanks to be here.
Gresham Harkless  0:52
No problem, super excited to have you on as well too. And before we jumped in and want to read a little bit more about Michael so you can hear about all these awesome things that he's doing. And Michael is a b2b customer and marketing strategy advisor. Michael's passion is to empower small and medium-sized businesses with buyer-driven approaches to acquire and retain business customers and drive business growth. Michael works primarily with service-based small and medium-sized businesses and professional services, IT and financial services. He has over 23 years of experience and has advised small to medium-sized enterprises, startups, and corporates in Australia, Canada, Asia, Latin America, and the Middle East. Michael, are you ready to speak to the I AM CEO community?
Michael Haynes 1:34
Absolutely.