I AM CEO PODCAST
PodCEO
IAM1421 – Founder Helps Entrepreneurs by Taking Care of the Non-Core Activities
Podcast Interview with Riya Jain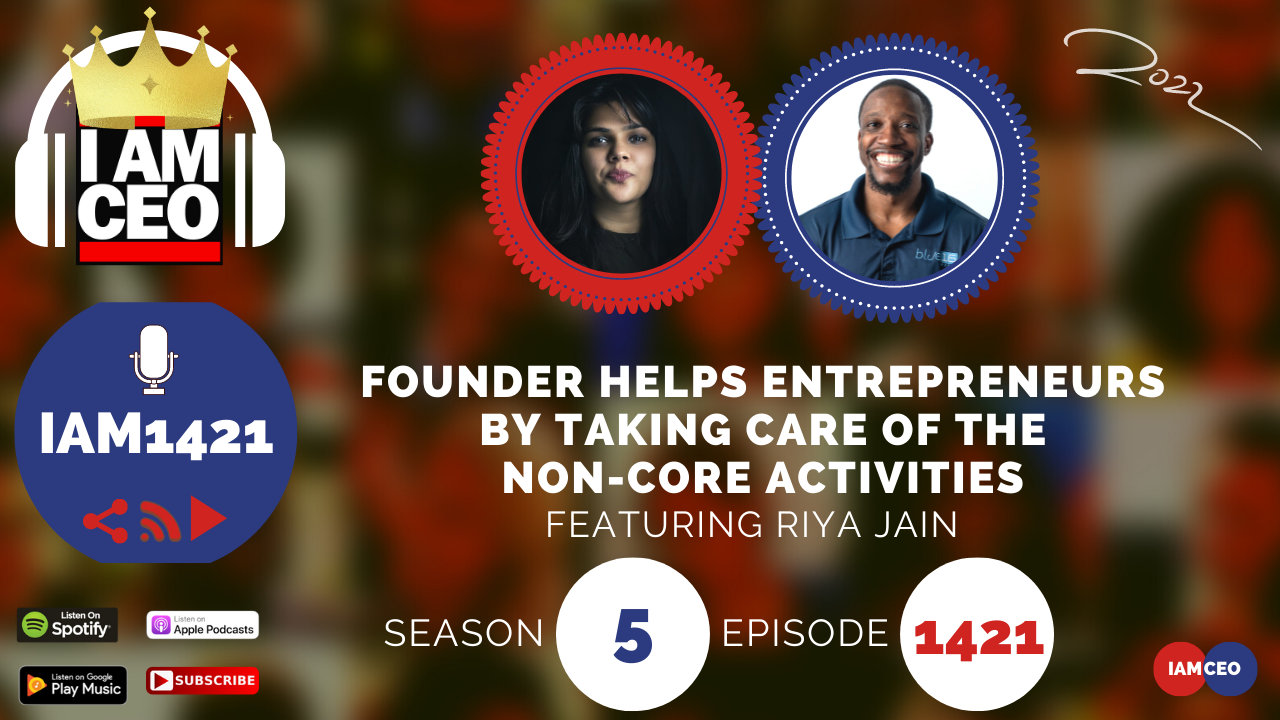 Riya Jain is the founder of Namo Padmavati – a one-stop-shop for entrepreneurs to delegate non-core activities. She started working when she was 18 because of her parent's separation and now she truly believes in necessity is the mother of invention. She also hosts a podcast that talks about the journeys of entrepreneurs. Riya has a team of 12 and they have worked on 350+ projects from all over the globe. She also started training professionals in entrepreneurship, marketing, and everything an early start-up owner needs to become successful.
CEO Story: Riya believed in growing through the build and believing in new beginnings. That is where she got her company's name. Exposed to challenges in life, she came out strong and worked in a large corporate company.

 

Thought that she is done with corporate life, she built her own company training professionals in entrepreneurship. Now it's more than 4 years and growing strong and building her team.
Business Service: Takes care of all the non-core activities of a business owner that needs less attention from the entrepreneur. Data entry, transcription, marketing assistant, customer service, generating leads.
Secret Sauce: The challenges in life that challenged her more and keeps pushing her. Becoming a better version of herself.
CEO Hack: Learning every single day. Learn from YouTube or podcast for 10-30minutes of your time, you would be unbeatable.
CEO Nugget: Working smart and working hard go hand in hand.
CEO Defined: Responsibility. Investing your time, energy, and skill in the company.
LinkedIn: riyajainva
---
Check out one of our favorite CEO Hack's Audible. Get your free audiobook and check out more of our favorite CEO Hacks HERE