Health
I AM CEO PODCAST
IAM1570 – Life Coach Helps Women Tap Their Inner Wisdom and Live Their Purpose
Podcast Interview with Freda Scheuer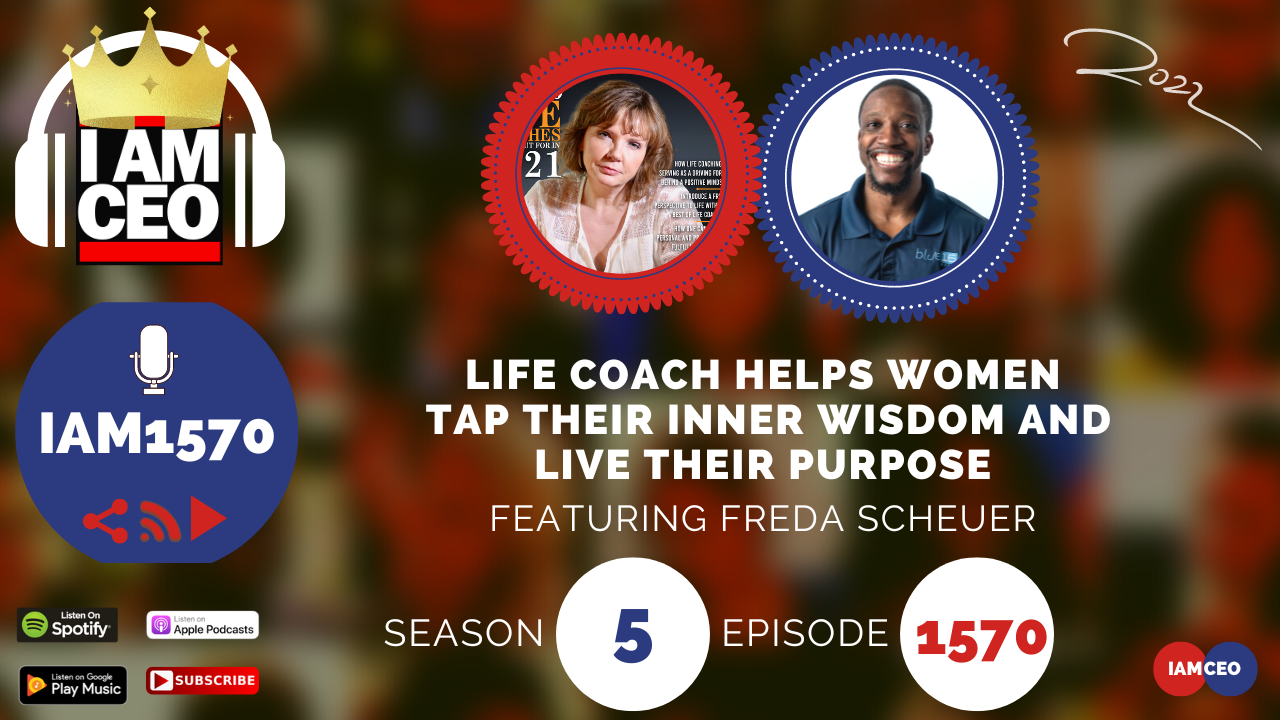 Freda is an ICF-certified life coach and owner and CEO of YBeU Life Coaching for Women. Freda started YBeU as her labor of love after retiring last year from her dream job as a senior counterterrorism executive at CIA where she coached teams of women in high stakes jobs to trust their gut, take smart chances and be the best version of themselves. She loves continuing to help women in all stages of life to ignite their passion, live their purpose and make a difference. She is based in Virginia but works with clients across the country in virtual coaching sessions. You can also find her coaching tips and tricks on Instagram, Facebook, and Linked In as well as on AskHer.com where she is an expert answering any and all life coaching questions.
CEO Story: Freda fulfilled her dream job serving in the government as a senior counterterrorism executive. When she felt it was becoming a comfort zone, a sign she needs to seek out new challenges. When she left, she kind of missed meeting the teams she had, mentoring and coaching them, to trust their guts. Rewarding for her to see these women blossom and become confident. Serving and helping these women in service, which she is so passionate about, was why YBeU was created. It was to help others find that passion they have and make a difference.
Business Service: Seeing clients in person, especially in the Virginia area and mostly in the virtual space. Helping clients to tap into their inner wisdom to clarify what is it that they really want.
Secret Sauce: Always learning. Life experience as a professional intelligence officer.
CEO Hack: Scheduling and keeping the schedule. Using Microsoft Outlook.
CEO Nugget: If you have an idea for a business or service just do it, and just do it scared if you have to. If you wait for the perfect time, it's never gonna happen.
CEO Defined: The epitome of freedom and independence to do things your way. Setting up the roles and defining the vision.
Website: www.ybeulifecoaching.com
Instagram: ybeulifecoaching.ig
Facebook: ybeulifecoaching
Linkedin: freda-scheuer-ybeu-life-coaching-for-women
---
Check out one of our favorite CEO Hack's Audible. Get your free audiobook and check out more of our favorite CEO Hacks HERE