I AM CEO PODCAST
IAM1420 – Content Writer Helps Companies Achieve Strong Brand Stories
Podcast Interview with Angela Myers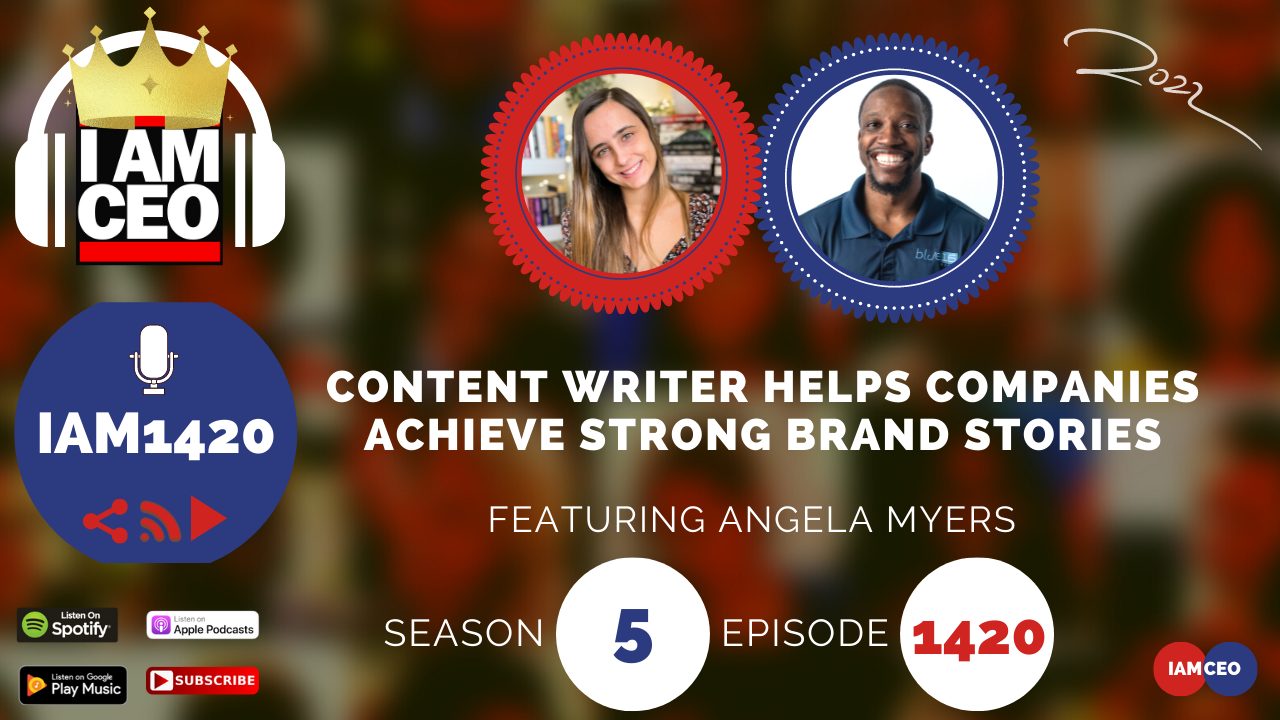 Angela Myers is the CEO of Angela Myers Creative, a digital marketing agency focused on writing, SEO, and social media for companies in the health and lifestyle spaces. She also posts about her love of books for an audience of over 20,000 book lovers on Instagram and TikTok. When not working, you can find her scouring the best coffee shop in whatever country she's living in as a digital nomad (currently Amsterdam).
CEO Story: Started during the pandemic creating Tiktoks and reels that started to develop into a community. So companies started reaching out to her for sponsorships and fell in love with entrepreneurship, she wanted to legalize everything. Making great content for her clients on her own schedule is what she loves the most. Started as a side hustle, now doing it full time.
Business Service: Social Media and writing SEO. Strong brand story on every content.
Secret Sauce: Cohesive story and branding aspect. And how to communicate it in the most effective way.
CEO Hack: Setting artificial deadlines for yourself helps you be more productive. Making systems or templated tasks to make the job easy.
CEO Nugget: Expand your network. Minding your network and your community as the driving force to your successful driving business.
CEO Defined: Control over your day. Setting the standards for yourself. Strategic long-term thinking.
Website: angelamyerscreative.com
For book lovers: www.instagram.com/angela_anne_reads
To connect professionally: www.linkedin.com/in/angela-myers-creative
For travel lovers: www.youtube.com/channel/UCfU04u-x6h-ax5DcdbPYcaw
---
Check out one of our favorite CEO Hack's Audible. Get your free audiobook and check out more of our favorite CEO Hacks HERE