I AM CEO PODCAST
IAM1518 – Author Educates Company Leaders on Establishing Cybersecurity Defense Systems
Podcast Interview with Tom Kirkham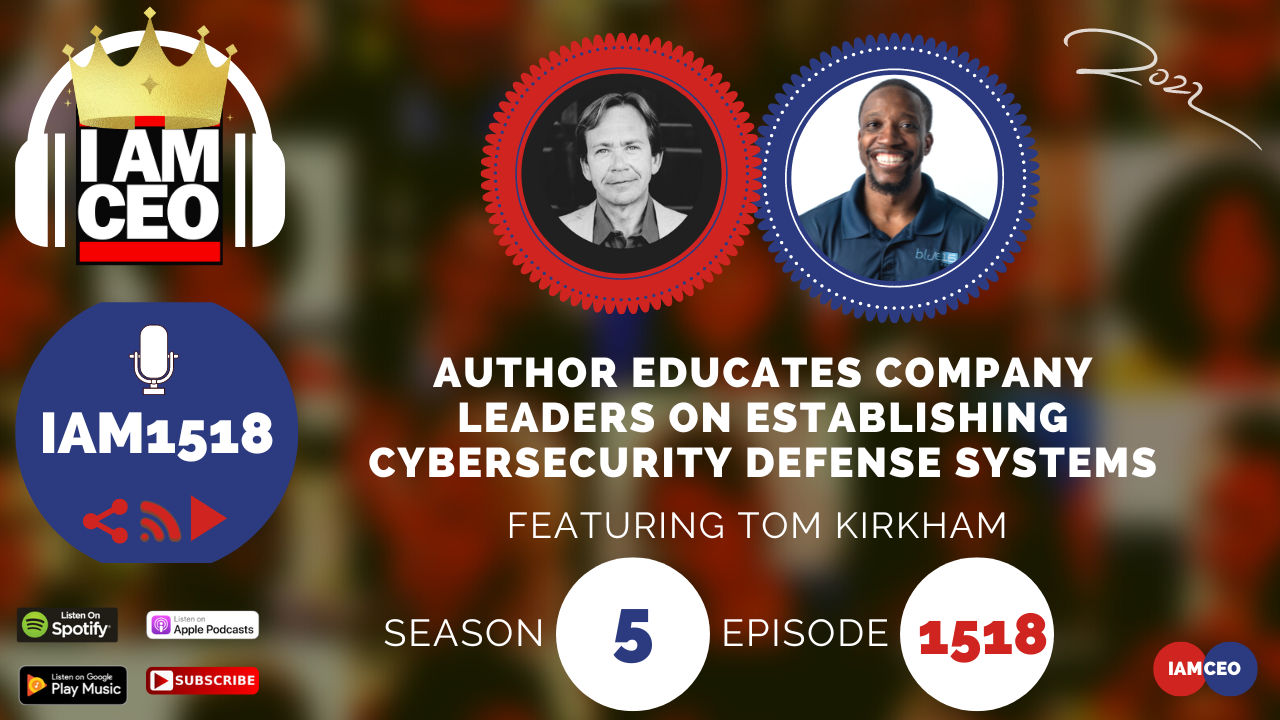 Tom Kirkham, founder and CEO of IronTech Security provides cybersecurity defense systems and focuses on educating and encouraging organizations to establish a security-first environment with cybersecurity training programs for all workers to prevent successful attacks. Kirkham brings more than three decades of software design, network administration, computer security, and cybersecurity knowledge to organizations around the country.
Recently published a new book entitled: Cyber Pandemic Survival Guide.
CEO Story: When Tom was on the ISIS kill list because of his hack, that changed his life dramatically. It definitely increased his passion for cybersecurity, taking it in a philosophical approach to strategy, management, leadership, HR, vendor relationship, etc. Recently published a new book and has great positive feedback.
Business Service: Manage services provider – an outsource IT staff for small to medium businesses. His new book is to know what you need to do to buy the best of breed tools, implement administrative controls and cybersecurity awareness training.
Secret Sauce: Simplifying tools and implementation. Periodic business reviews explaining to clients and prospects and updates.
CEO Hack: Setting the culture. Address to the team whatever goal or objective is missing in the company.
CEO Nugget: If everyone does not share your vision, no amount of commanding is going to make it a successful launch. Everyone should swim in the same direction.
CEO Defined: Set the vision and the overall strategy. Risk taker. Imagination and creativity. Servant leadership.
Website: irontechsecurity.com , tomkirkham.com
LinkedIn: irontech
Facebook: irontechsec
Twitter: IronTechSec
Youtube: IronTech
---
Check out one of our favorite CEO Hack's Audible. Get your free audiobook and check out more of our favorite CEO Hacks HERE