I AM CEO PODCAST
IAM1519 – Branding Expert Helps Entrepreneurs Succeed with Strong Brand Strategy
Podcast Interview with Molly Bossardt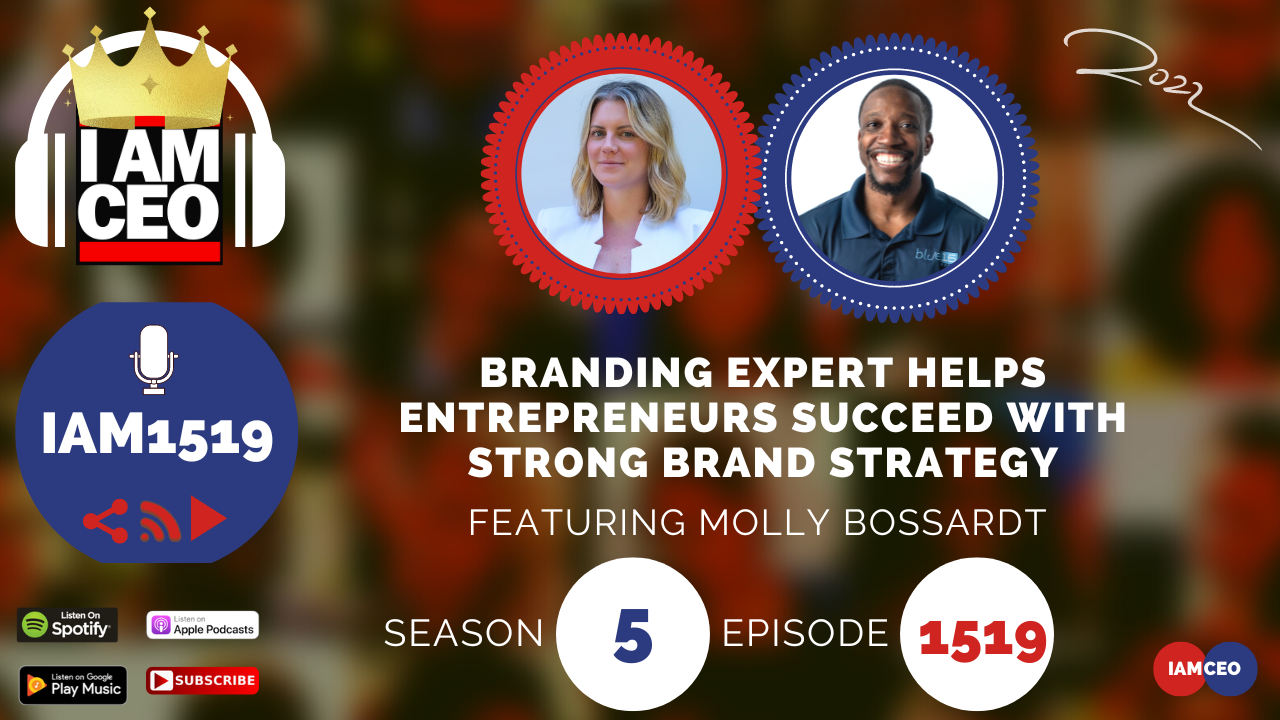 Molly is the Founder and CEO of Bread and Butter Digital Marketing. A branding and marketing agency based in Charlottesville, Virginia. She has over 9 years of experience in Education in New York City and London working in sales, marketing, and customer success.
She combines her background in the arts, including a Master's In Art Business from Sotheby's with my scrappy startup marketing skills to help entrepreneurs and small business owners succeed with strong brand content and effective marketing strategies. And she is passionate about creating authentic high-quality visual content that turns onlookers into brand advocates.
Molly has a passion for wine, travel, and photography that she leverages in both her personal and professional lives.
CEO Story: After moving from New York back to her hometown in Virginia, Molly noticed a lot of small and medium-sized businesses really needed support in marketing and high-quality photos / good creatives. She dipped her toe as an entrepreneur. Started slow and growing steadily. Now with people working for her and with her providing a variety of tailored-fit for the customer's needs.
Business Service: Branding and website design. Organic and paid social media marketing. Email marketing. Consultancy. Marketing mastermind.
Secret Sauce: Able to straddle branding and high-quality asset creation with strategy and implementation.
CEO Hack: Start the morning by journaling things on her mind like meditating. Walking. Book mention: The $100 Startup – taking the hardest first steps.
CEO Nugget: Marketing plan, you need to incorporate marketing video – social media platforms
CEO Defined: Able to take risks. When something fails, strive for better. The steam of evolution and intersection. Be resilient.
Website: www.breadandbutterdigitalmarketing.com
---
Check out one of our favorite CEO Hack's Audible. Get your free audiobook and check out more of our favorite CEO Hacks HERE