I AM CEO PODCAST
IAM1424 – Coach and Consultant Helps Entrepreneurs Bring Their Expertise to Life
Special Throwback Episode - Podcast Interview with Liz Czepiel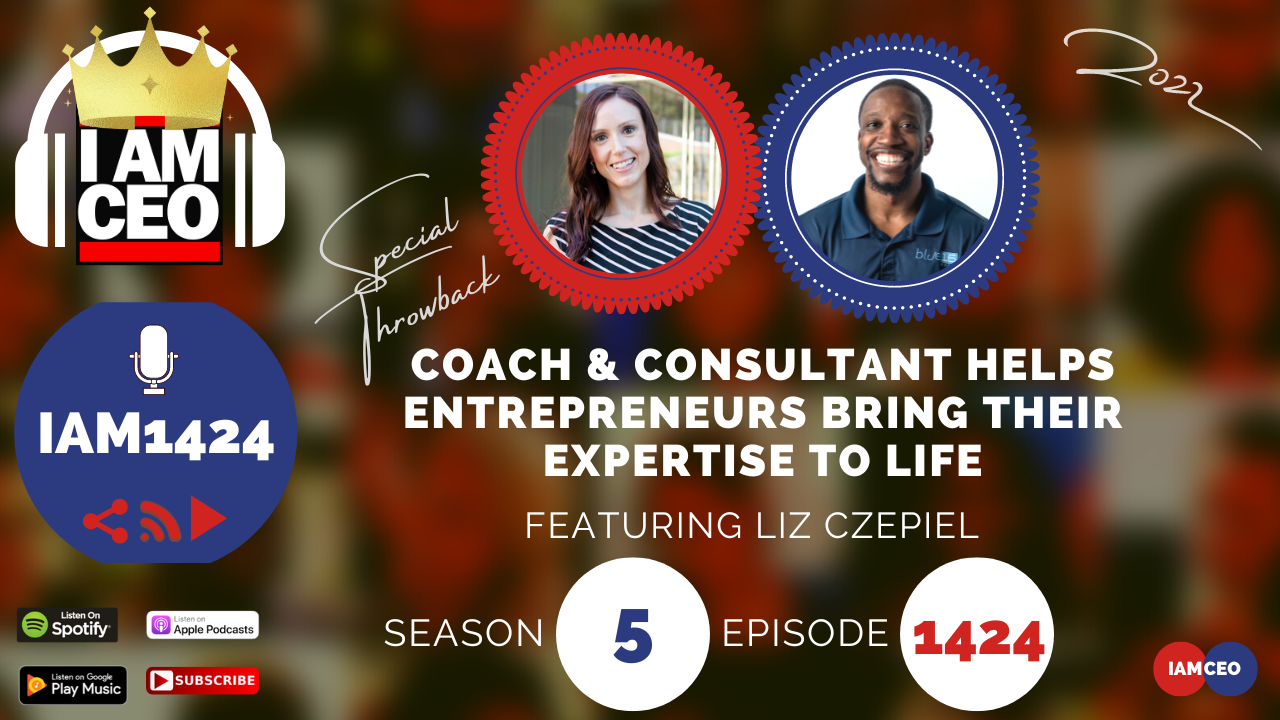 Liz Czepiel is an executive coach & learning and leadership consultant. Serving as a strategic business partner, she helps entrepreneurs bring their expertise to life through the creation of various learning initiatives including programs, workshops, and masterminds and helps leaders turn exhaustion into efficiency and focus through leadership and agile coaching practices. Partners and clients include Girls With Impact, ExecOnline, and MommyPoppins. In addition to her consulting practice, Liz serves on the faculty at Northeastern University and Columbia University.
CEO Story: Started to work in a finance role, and her dream was to work on Wall Street. Liz felt unsatisfied, and so she got her Master's degree which she fell in love with it dealing with leadership coaching, emotional intelligence, etc. Preparing herself to build her own business and enhance further enhance her skill set and manage her own time.
Business Service: Coaching and consulting. Entrepreneurs that are looking to a broader audience, brainstorm and turn them into a learning program or workshop. Build strategy.
Secret Sauce: Having a diverse background. Being able to engage in organizations of multiple ranges.
CEO Hack: Outlook & time-blocking through task function.
CEO Nugget: Switched the perspective and asked "Why not me?"
CEO Defined: Having a vision and continuing to evolve that vision by thinking strategically. Stepping out of the day-to-day. Elevation to the strategic level.
Website: https://www.lizabethczepiel.com
LinkedIn: https://www.linkedin.com/in/lizabethczepiel
Episode Link:
https://iamceo.co/2018/10/08/iam080-coach-consultant-helps-entrepreneurs-bring-their-expertise-to-live/
---
Check out one of our favorite CEO Hack's Audible. Get your free audiobook and check out more of our favorite CEO Hacks HERE