I AM CEO PODCAST
Tech
IAM1425 – CEO Develops Software to Help Businesses Reduce Challenges with Finding Files
Special Throwback Episode - Podcast Interview with Michelle Eichner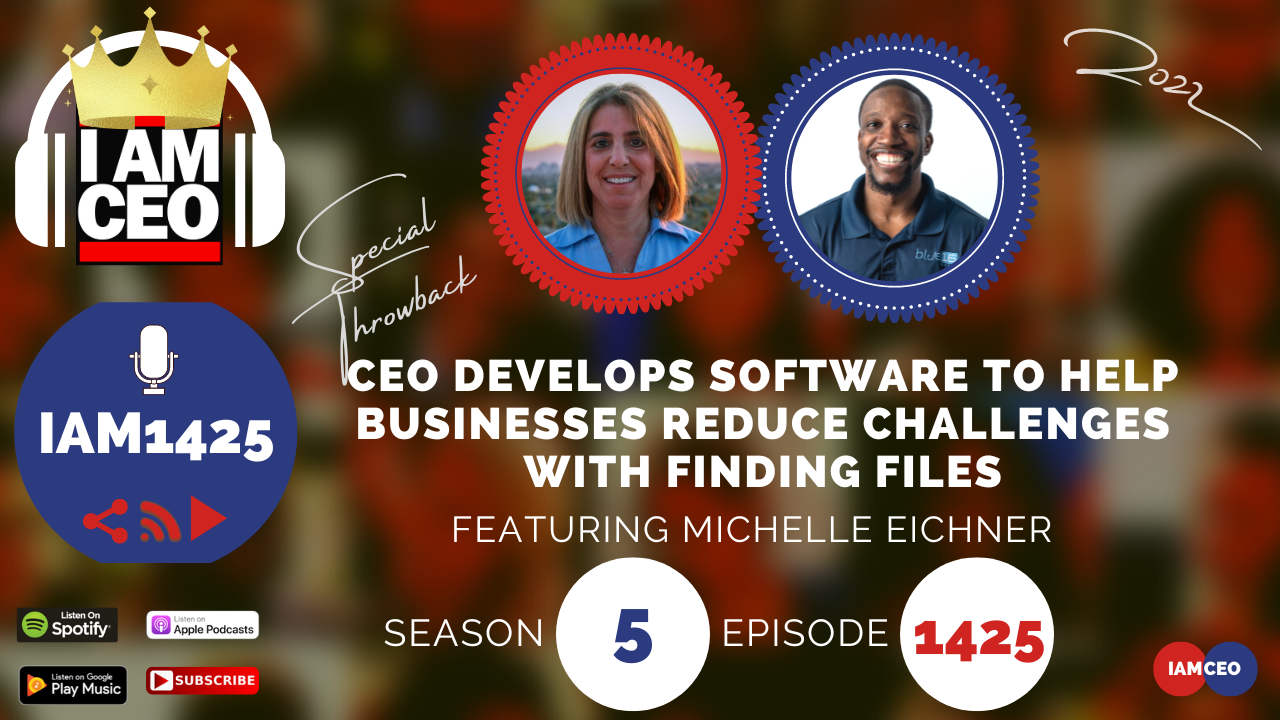 Michelle Eichner is the founder and CEO of Digitile. She works with businesses to reduce the challenges employees have finding files. Eichner is a seasoned marketer and SaaS software veteran with a deep understanding of the marketplace. Her more than 25 years of in-depth B2B experience driving product marketing and strategy helps identify market challenges, gaps, and solutions.
CEO Story: Michelle was the head of a marketing department of a start-up creating content for the stakeholders. She had a pain point with regards to the storage of files where it was stored in different locations, and really have a hard time accessing them. She figured it out by building her own system that could search the file across the cloud platform.
Business Service: Sync your google drive, Gmail, Slack, etc. After the authentication, you can search for the file you need from the different platforms.
Secret Sauce: Instead of logging in to a different platform, they wanted to unify the experience by working one way.
CEO Hack: 

Notion

,  

LinkedInHelper

 helping with LinkedIn Sales Navigator
CEO Nugget: You need to be able to network. Also, find mentors that can help provide an outside perspective (e.g. 

Small Business Development Center

)
CEO Defined: Wearing a lot of hats and being flexible to play the different roles. Make good educational decisions.
Website: https://digitile.io/
Free Trial at Digitile: https://digitile.io/#
LinkedIn: https://www.linkedin.com/in/michelleeichner/
Resources: https://digitile.io/resources/
Episode Link:
https://iamceo.co/2018/10/08/iam080-coach-consultant-helps-entrepreneurs-bring-their-expertise-to-live/
---
Check out one of our favorite CEO Hack's Audible. Get your free audiobook and check out more of our favorite CEO Hacks HERE