I AM CEO PODCAST
IAM1306 – Authors Help Readers Build Lives of Contribution and Joy
Podcast Interview with Gail McDonald & Marilyn Bushey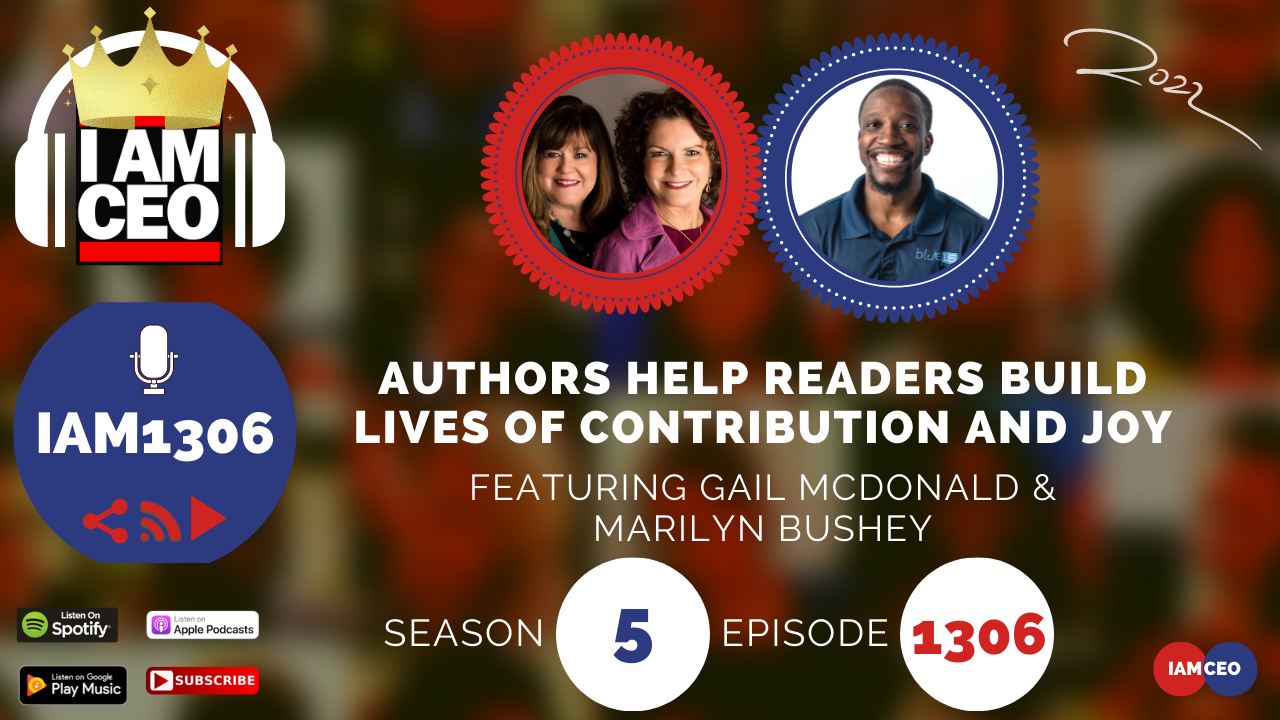 Gail M. McDonald and Marilyn L. Bushey are executive coaches who have helped thousands of leaders make significant improvements in their ability to lead, build relationships, deliver results, and enhance their sense of self-fulfillment. In Retirement Your Way, Gail, and Marilyn turn their attention from the world of work to the world of retirement. There, they apply their expertise and innovative thinking to help their readers make changes and build lives of contribution, vitality, and joy.
CEO Story: The deepening friendship that is passionate about the ability of people to live with vitality, contribution, and joy. Which led them to do research and interview people, lo and behold they found out that almost all of them would like to contribute and have joy – just like them the retirement rebels.
Business Service: Products and services that would Help individuals see retirement not as an ending but as a beginning. Through a book and online course.
Secret Sauce: 6 Lifestyle categories of retirement: Traditionalist, Altruist, Lifelong learner, Stair stepper, Boomeranger, Reinventor.
     The choices map. Culture: Assumption of how we should retire. Hurdles: The stories we tell ourselves. Options: Lots of choices that we have. Inspiration: The things that will make your life worth living. Experimentation: keep exploring. Self-fulfillment – how to stay true to your passion.
CEO Hack: Creating a network like business organizations. Creating micro-moments of transition between one activity to another. Apps like: Insight timer, Calm, Breathe.
CEO Nugget: Sweet spot-always looking at the intersection between your passion, talent, and your ideal environment. When we are at that intersecting circle – we are at our best. Mantra – let go of your stories, add your dream and keep exploring.
CEO Defined: The ultimate opportunity to create -the chief creator. The world of possibilities.
Website: retirementyourwaybook.com
Facebook: retirementyourwaybook
LinkedIn: RetirementYourWay
LinkedIn: Gail McDonald , Marilyn Bushey
---
Check out one of our favorite CEO Hack's Audible. Get your free audiobook and check out more of our favorite CEO Hacks HERE