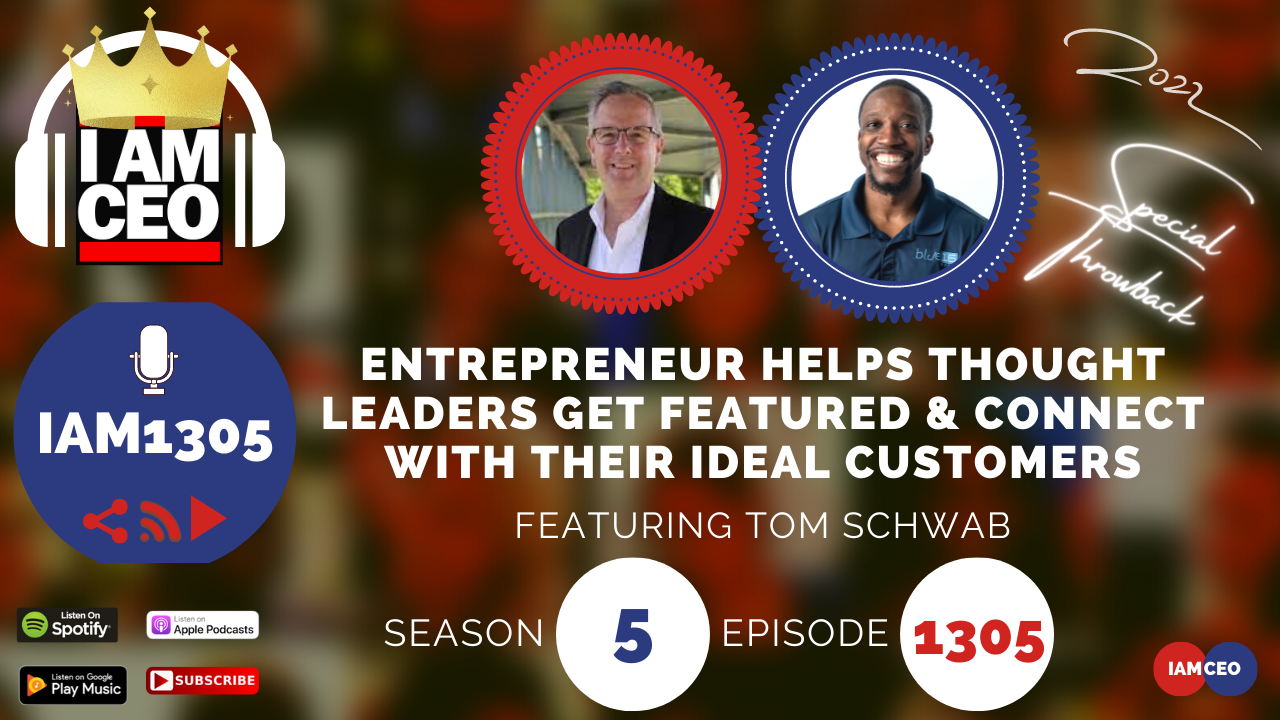 Tom Schwab knows how to build an online business. Marketing at its heart is starting a conversation with someone who could be an ideal customer. Drawing on his engineering, corporate, and e-commerce inbound marketing experience, Tom helps thought leaders (coaches, authors, speakers, emerging brands) get featured on leading podcasts their ideal prospects are already listening to. Then he helps them to turn listeners into customers. He is the author of PODCAST GUEST PROFITS: Grow your business with a targeted interview strategy, and he is the founder of Interview Valet, the category king of Podcast Interview Marketing.
CEO Story: Tom's first job in the nuclear power plant system taught him that you can build any system, you can teach anything, you can standardize anything. Taking from what they've learned from inbound marketing and blogs on how to grow a business, using a different content which is doing podcast interviews. Made a system and it worked for so many years.
Business Service: Connecting to your ideal customers through podcast marketing.
Secret Sauce: Focus on one thing – zone of genius. Niching down your business where you are the category king.
CEO Hack: Trying to figure out what being a CEO means – Chief Evangelist Officer. Put everything through the filter.
CEO Nugget: Don't take everything personally. Ask, "Are we doing the right things?"
CEO Defined: Leadership and visionary role.
Other resources mentioned The Big Leap: Conquer Your Hidden Fear and Take Life to the Next Level,  Play Bigger: How Pirates, Dreamers, and Innovators Create and Dominate Markets
Website: http://www.interviewvalet.com
LinkedIn: thomasmschwab
Twitter: Interviewvalet
Twitter: TMSchwab
Facebook: ThomasSchwab
More information from the past on Tom's site: http://interviewvalet.com/iamceo
---
Check out one of our favorite CEO Hack's Audible. Get your free audiobook and check out more of our favorite CEO Hacks HERE