I AM CEO PODCAST
IAM1524 – Realty Owners Create an Environment of Success to their Realtors and Franchisees
Podcast Interview with Stacy Strobl & Kenny Lynn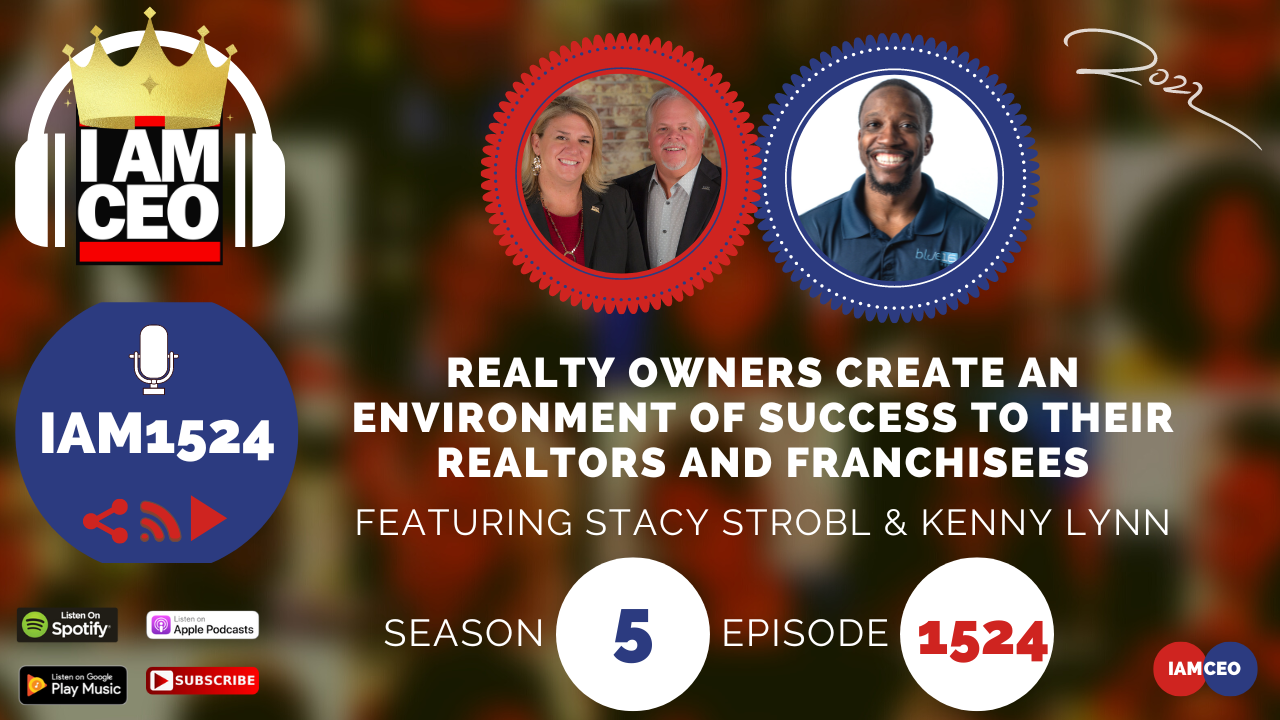 Passionate about growing businesses and empowering franchise owners and REALTORS® to own their present and future, EXIT Southeast Regional. Owners Kenny Lynn and Stacy Strobl launched their company in 2013 immediately establishing it as one of the fastest growing real estate companies in Tennessee. They acquired the EXIT Realty subfranchisor rights to Kentucky, Georgia, Florida and Texas and have consistently earned #1 in Franchise Sales, #1 Region in North America, the Superior Growth and Development Award and broke the all-time corporate record for franchises sold in 2019. EXIT Southeast has repeatedly earned the Nashville Business Journal's Best in Business finalist, Stacy was named a 2022 NBJ Woman of Influence and EXIT Southeast just were awarded Top 50 Fastest Growing Company for 2022 by the Nashville Business Journal.
CEO Story: Stacy and Kenny have always been passionate about everything about the home industry whether it's a mortgage, titles, or real estate. They started in the mortgage industry 13 years ago. They found their lane when they got into the real estate industry and helped grow real estate businesses and realtors.
Business Service: Selling franchise opportunities. Train professional realtors.
Secret Sauce: Coaching. Putting the right and coachable people in the business.
CEO Hack: Establish your own lane and do what you are best at. The system, schedule, and routine-oriented. Support, strategy, and game plan.
CEO Nugget: Slow down where you are be present where you are at the moment. Keep in the right lane and keep the right people around you.
CEO Defined: It's about the people, setting the culture. Connecting and knowing your people, building relationships. Life changer.
Website: www.exitsoutheast.com
Facebook: EXITSoutheast
Instagram: exitsoutheast
Linkedin: stacy-strobl , kenny-lynn
https://www.youtube.com/channel/UCbaHouSCWw3x9o8RS_D8Q6g
---
Check out one of our favorite CEO Hack's Audible. Get your free audiobook and check out more of our favorite CEO Hacks HERE