Healthy CEO
I AM CEO PODCAST
Life Style
IAM1523 –  Health Coach and Nutritional Practitioner Passionate About Teaching Women on Sustainable Health Lifestyle
Special Throwback Episode Podcast Interview with Laurence Annez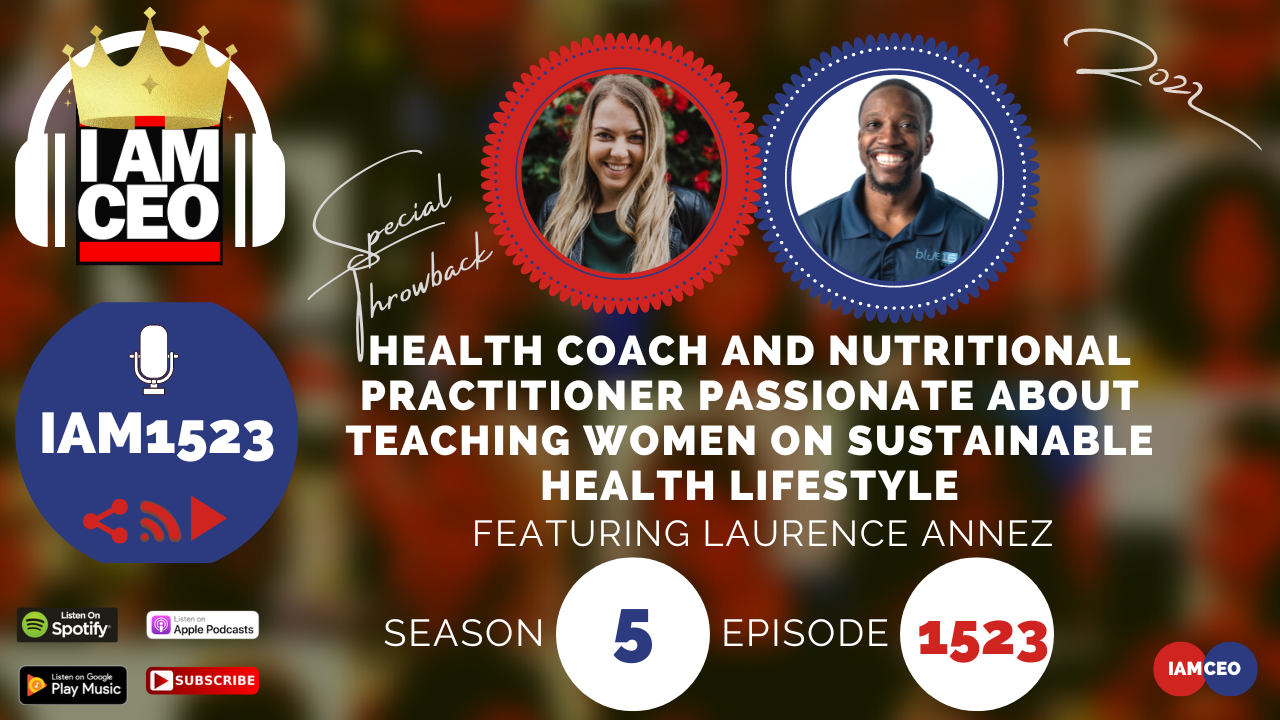 Laurence Annez is a certified nutritional practitioner and health coach. It was through her own health struggles that she found nutrition, healing, and the passion to help others in their health journey. She is passionate about teaching women with PCOS how to ditch the belly fat, cystic acne, and irregular cycles by showing them how to nourish their bodies and free themselves of pain through nutrition, lifestyle, and mindset changes. She believes that the key to a healthy life is a sustainable change that feels good and is different to each person. Today she coaches women all over the world through her coaching programs.
CEO Story: Born in a family of entrepreneurs. Her father has an airline company and is an inventor while her mom has a French tutorial business. Laurence wanted a life with the freedom to travel, make up her own rules, and design her day-to-day life. Went into various jobs and found a passion for nutrition and coaching people to live their very best lives because she went through a lot of struggles with her health which led her to go into nutrition school. She invested in herself and the coaching business by hiring coaches and having programs. With a mission to impact people.
Business Service: One-on-one coaching via phone. Building a community online. Workshops near her area. Coaching clients with nutrition and mindset practices. Online course.
Secret Sauce: Being authentic in building a safe community for women to share their struggles.
CEO Hack: Strictness with my morning routine.
CEO Nugget: Failure is only a stepping stone to success, taking the risk and surround yourself with winners.
CEO Defined: Having the power to design the life you want.
Website: http://laurence-annez.com/
Instagram: @laurence.annez
Facebook: Laurence Annez Health & Wellness
Facebook Group: https://www.facebook.com/groups/183220068951436/
Episode Link: https://iamceo.co/2018/12/10/iam125-health-coach-and-nutritional-practitioner-passionate-about-teaching-women-on-sustainable-health-lifestyle/
---
Check out one of our favorite CEO Hack's Audible. Get your free audiobook and check out more of our favorite CEO Hacks HERE