Uncategorized
IAM1525 – Marketing Expert Helps Businesses Expand the Reach of their Brand
Podcast Interview with Andrew Maffettone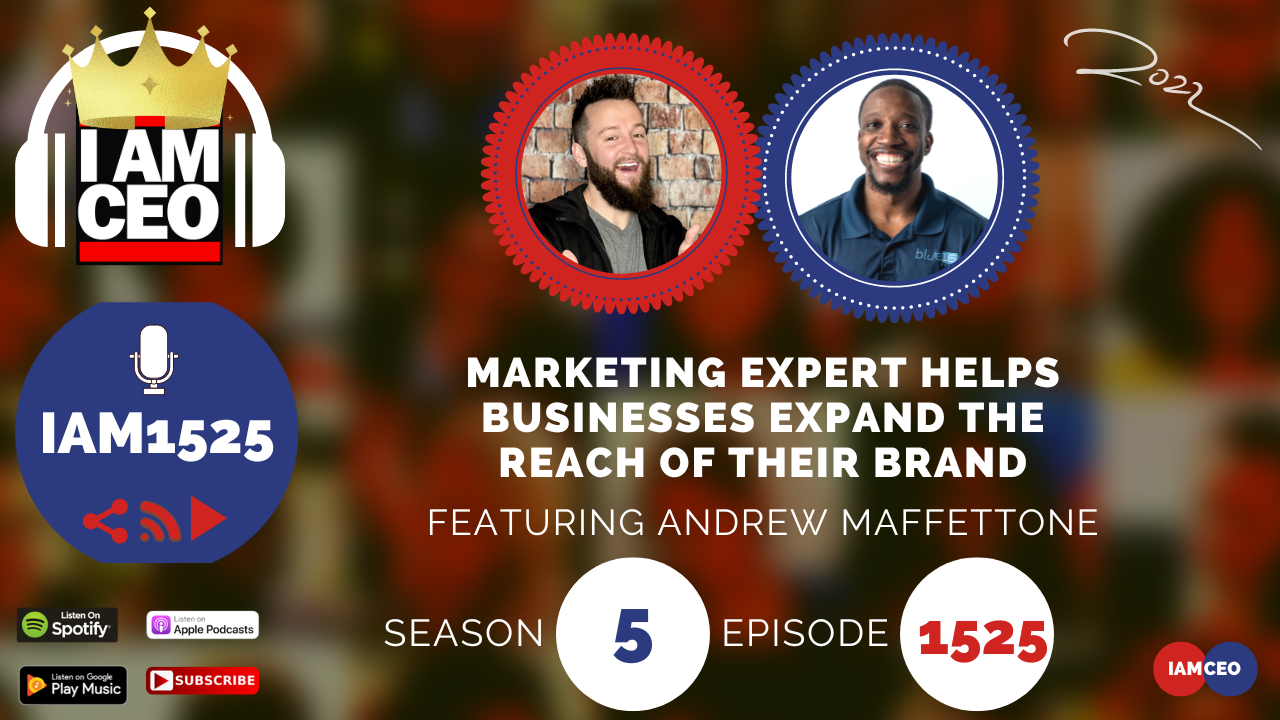 A marketing expert with over 15 years of experience in eCommerce, Andrew not only has he owned and managed multiple marketing companies in the eCommerce space but has also worked in-house at multiple online selling companies, driving brands to new heights. With his knowledge of marketing and business strategy, love for staying ahead of the curve, and ability to execute marketing solutions, he created BlueTuskr, a team of specialized experts dedicated to the growth and success of eCommerce sellers.
CEO Story: Andrew started his marketing journey while he was still in his high school days helping his father set up an online shop on car shocks and suspensions. Started his own agency in college, marketing the bands, venues, and tours, which went pretty well. So from the music industry, he pivoted into hospitality and retail doing e-commerce. He eventually sold it to his partner and did in-house for large e-commerce companies. Co-founded an agency and exited in 2019. Andrew started his own agency in early 2020. Developed marketing strategies targeting people to go to the website. It became a full-service marketing agency.
Business Service: Full-service marketing agency. SEO, content writing, advertising, etc. Embedding as the marketing department for the clients.
Secret Sauce: Employees are focused only on where they are specialized at. Mapping out and giving out a team for the client based on the strategic plan developed.
CEO Hack: Taking care of yourself and stay in a lighter mood. Go to the gym. Celebrate small wins. Don't forget where you started.
CEO Nugget: Hammer out your process. Find a good project management system. Have a staff focused on the process. Developing SOPs.
CEO Defined: A guide, put the right things in place. You are conducting a beautiful orchestra. You're on your own little island.
Twitter: AndrewMaff
---
Check out one of our favorite CEO Hack's Audible. Get your free audiobook and check out more of our favorite CEO Hacks HERE