I AM CEO PODCAST
IAM1526 – Founder Prepares High School Students for Success in College
Podcast Interview with Honoria DaSilva-Kilgore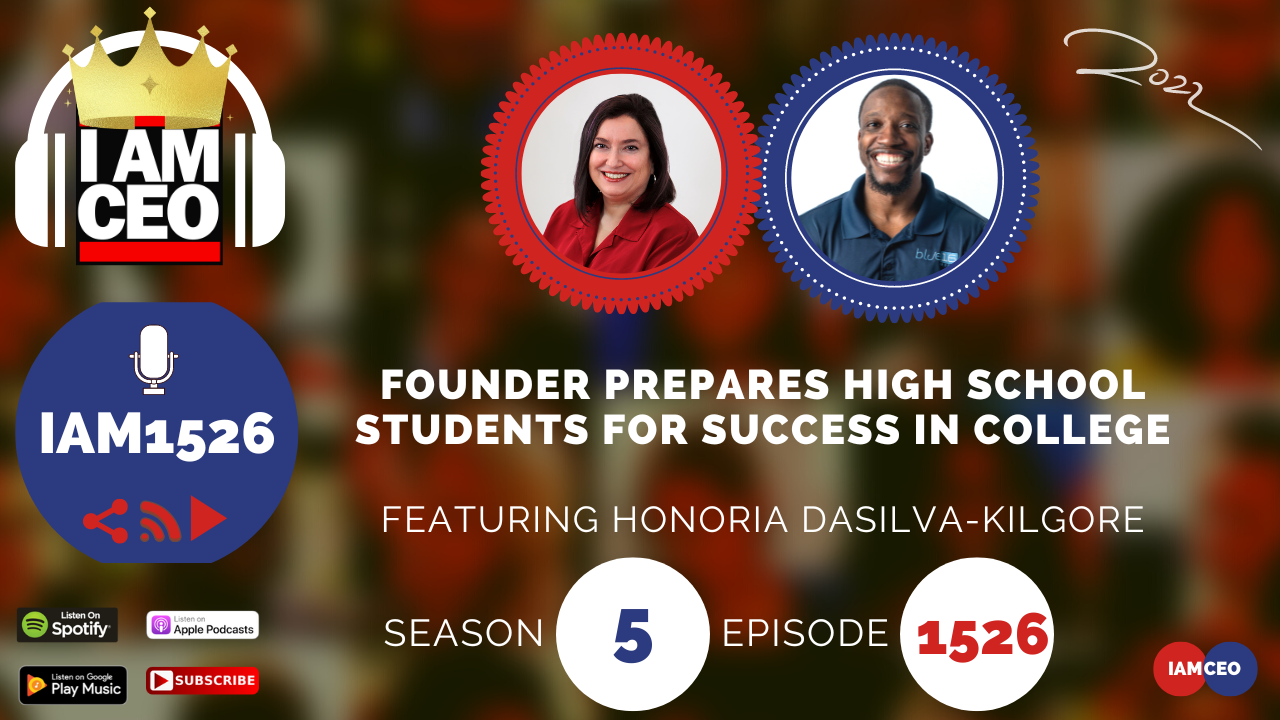 With a Bachelor of Arts in Political Science from Regis College and a Juris Doctor in Law from Syracuse University College of Law, Honoria DaSilva-Kilgore has been practicing law for over 25 years. Her practice focuses on helping clients with numerous financial matters (real estate, estate, bankruptcy, debt, general matters) and long-term planning, yet one recurring theme that often crops up is inadequate planning regarding higher education, which can often lead to negative long-term life consequences.
Honoria DaSilva-Kilgore founded PCCI on the belief that a college education is one of the most important tools that can be utilized for success and that all college-bound students deserve to get good advice about where they should consider going and how to get there, in order to have the best shot at achieving their dreams. This takes preparation, time, and research which most students and parents/guardians do not have the time to do on their own. That is where PCCI comes in. It is her belief that it is never too early to start preparing high school students for success in college and to invest in their future.
CEO Story: Honoria has been practicing law for most of her career. Started PCCI because of the need, and she personally enjoyed it. Learning the behind the scenes and processes. And not just the financial literacy side that students will get, but as well as the practical advice as they move on to the next chapter of their lives.
Business Service: Work with students as soon as they start high school. Guide them through the whole process.
Secret Sauce: Understanding and advising what's best for the student's success.
CEO Hack: Always looking at what's changing, constantly updated on what's going on.
CEO Nugget: Preparation leads to success. Start as early as you can and grab opportunities.
CEO Defined: Everything is credited to you whether it's good or bad. Be ready. Always try to work on that angle to the best of your ability.
Website: www.personalcollegecounseling.com
LinkedIn: honoria-dasilva-kilgore
Instagram: personal_college_counseling
(Free E-book) College Admissions 101 book – www.personalcollegecounseling.com
---
Check out one of our favorite CEO Hack's Audible. Get your free audiobook and check out more of our favorite CEO Hacks HERE