I AM CEO PODCAST
IAM1344 – CEO Develops Strategic Human Capital Management
Podcast Interview with Angela Finlay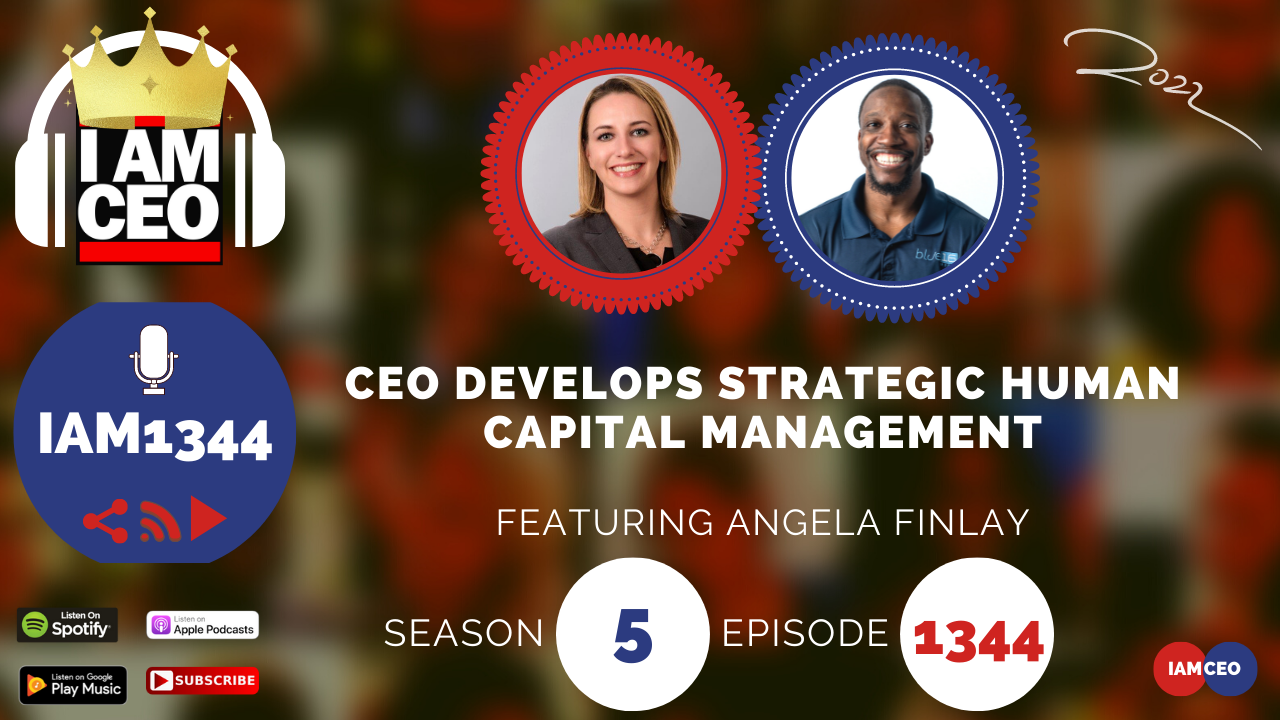 Angela Finlay is Chief Human Capital Strategist at Windward Human Capital Management LLC. Angela Finlay was a former CHRO/Head of HR at organizations ranging from Global Fortune 150 to small, start-up companies. She is currently a lecturer/adjunct professor in Leadership, Strategy & Human Capital Management, including Columbia University's Masters in Human Capital Management program.
CEO Story: Before Angela achieved her goal of having her own consulting firm, she took a journey as an HR in an accounting firm for ten years and a couple of years in a conglomerate company and in a bank. It finally came to hang up her sign and build her own company.
Business Service: Fractional HR Leadership services. Internal HR services. HR function transformation.
Secret Sauce: Talent programs in business results. Key drivers in the financial indicators
CEO Hack: Book mentions: Think Again by Adam Grant – constantly rethink of what we know. Be comfortable in being uncomfortable.
CEO Nugget: Owning your own wing. Don't try to be everything to everyone. Be clear with where your skillset and the value lie.
CEO Defined: Be an authentic leader. Long-term focused, vision-driven, and lead with heart and self-awareness. Creating strong impactful relationships.
LinkedIn: windwardhcm, ablumfinlay
---
Check out one of our favorite CEO Hack's Audible. Get your free audiobook and check out more of our favorite CEO Hacks HERE