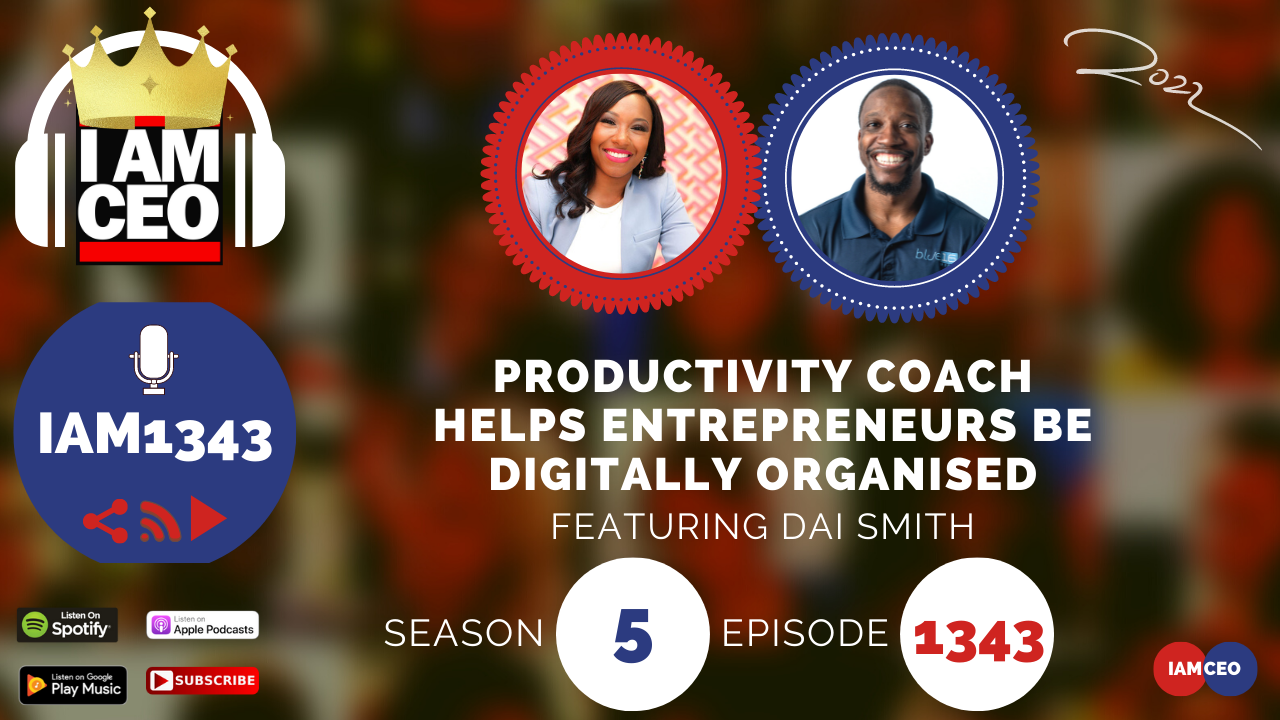 Dai Smith is the owner of Simplicity By Day, LLC in Houston, TX. As an international best-selling author, speaker, and self-proclaimed systems nerd, she is the productivity coach and digital organizer for small business owners. She helps overwhelmed entrepreneurs be more present, productive, and profitable by upgrading their organizing systems and processes so that they can continue to grow and scale their businesses.
CEO Story: After graduating from college, Dai had a good-paying job in pharma sales and with family. But she didn't feel fulfilled,

 

something was lacking, there must be something more that she could be doing, to have that legacy. And so Dai created her organizing business that grew into system solutions for business owners.
Business Service: Coaching in the digital organizing space – like emails, google drive, etc. Serving as well in physical space like home organization – declutter, assess and organize.
Secret Sauce: Strong ability to connect with people. See people where they are, give them grace. Work efficiently.
CEO Hack: Your mind is not designed to multitask. Focus on one task. Time block your priorities.
CEO Nugget: Always prioritize investing in yourself.
CEO Defined: Operating in an authentic space in creating a legacy.
Website: www.simplicitybyday.com
Facebook: simplicitybyday
Instagram: simplicitybyday
LinkedIn: www.linkedin.com/in/daismith
Books: www.simplicitybyday.com/books
---
Check out one of our favorite CEO Hack's Audible. Get your free audiobook and check out more of our favorite CEO Hacks HERE