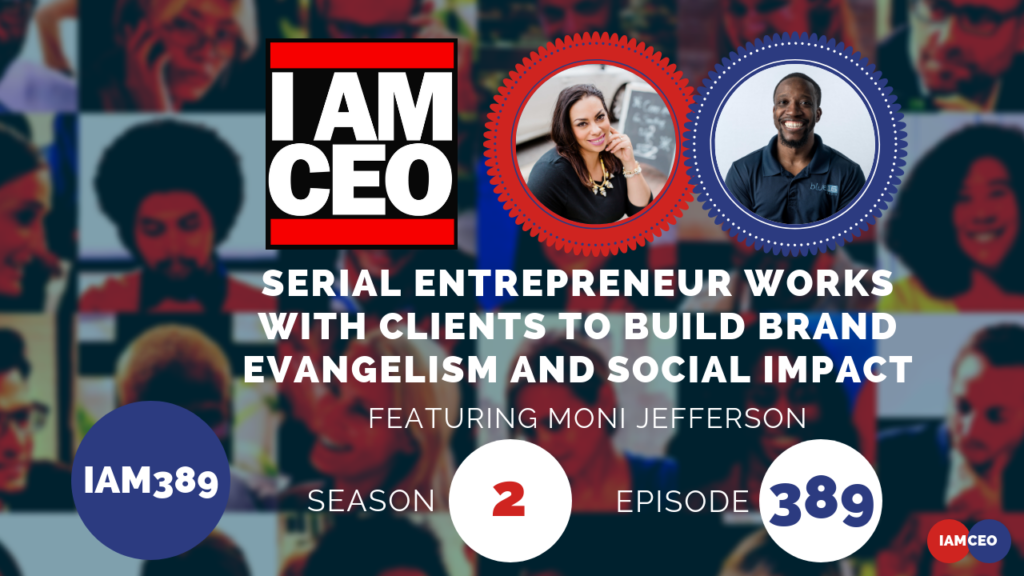 Moni Jefferson is a serial entrepreneur and Active Duty Air Force Spouse. Moni is the owner of Dog Tags and Heels, a PR and social media agency where she works with national and celebrity clients to build brand evangelism and social impact. Most notably with Blue Star Families, Heroes at Home, and The Rosie Network. Also known for her work in the tech space, Moni has created and raised Capital for her three Military lifestyle apps MilCam, MilEmoji, My Ultimate PCS.
Founder of MilSpouse Creative the global networking community for MilSpouse entrepreneurs full of mentorship and resources. Moni's most recent venture, AMSE (Association of Military Spouse Entrepreneurs) connects MilSpouse influencers and freelancers with organizations who want to make an impact with their products and services in the military community.
Moni is married to Roy, best friend for 22 years and has 3 kids that keep her busy and is a daily reminder to be grateful for the little things. She enjoys spin, traveling and snuggling with her kids.
CEO Hack: Shift CRM
CEO Nugget: Be more transparent and authentic about your journey
CEO Defined: Being a good leader and making high impact
Website: https://www.monijeffersonpr.com/
MilSpouse Creative and Entrepreneurs: https://www.facebook.com/groups/themilspousecreative/
MilSpouse Creative: https://www.instagram.com/milspousecreative/
LinkedIn: https://www.linkedin.com/in/moni-jefferson-9a552755
---
Check out one of our favorite CEO Hack's Audible. Get your free audiobook and check out more of our favorite CEO Hacks HERE.
Transcription
The full transcription is only available to CBNation Library Members. Sign up today!
INTRO 0:02
Do you want to learn effective ways to build relationships, generate sales, and grow your business from successful entrepreneurs, startups, and CEOs without listening to a long, long, long interview? If so, you've come to the right place. Gresham Harkless values your time and is ready to share with you precisely the information you're in search of. This is the I AM CEO Podcast.
– End