Healthy CEO
I AM CEO PODCAST
IAM1475 – Texas Based Dental Practice Provides Patients The Latest Techniques & Technology
Special Throwback Episode - Podcast Interview with Dr. Michael Moossy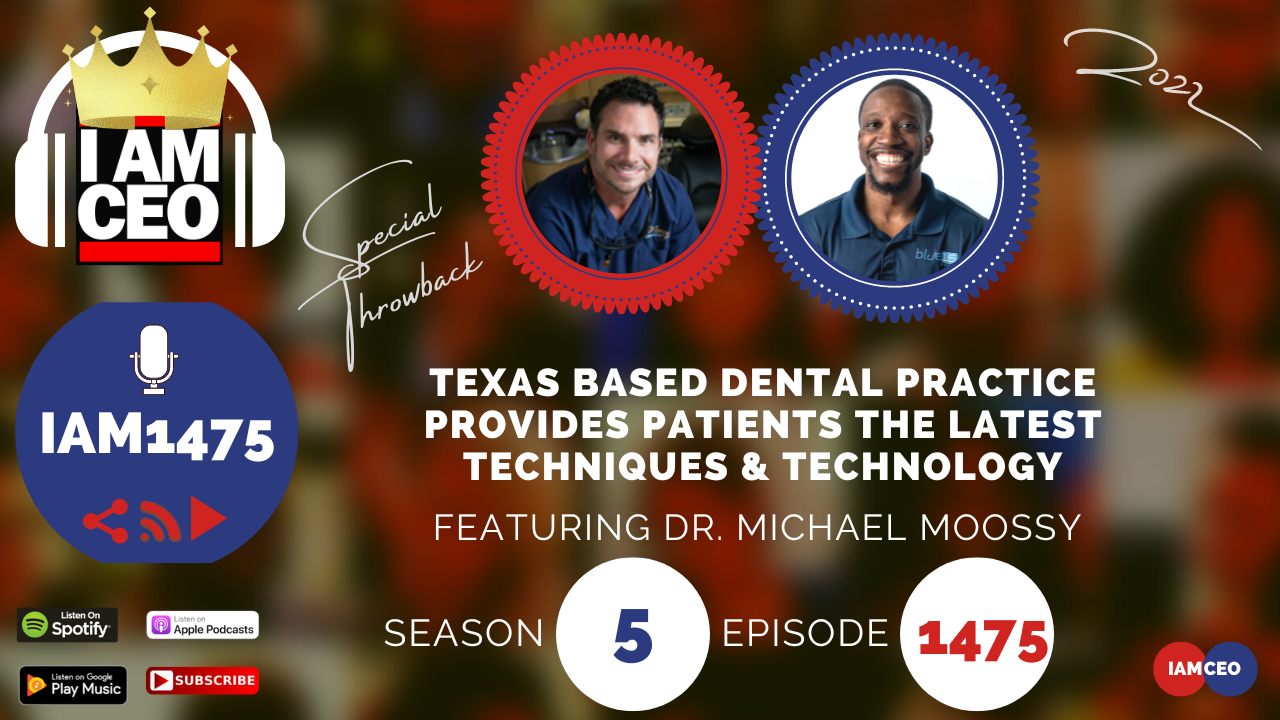 Dr. Moossy is a native Texan, born in Dallas and raised in Lubbock. He received his undergraduate degree at St. Edwards University in Austin and went on to attain his DDS at the University of Texas dental branch in Houston. Dr. Moossy has been in practice since 1998. He owns two practices, one fee-for-service cosmetic practices, and one in-network insurance office. You'll find him at his flagship dental practice focusing primarily on cosmetics and reconstructive dentistry. He prides himself on exceeding the required continuing education for dentists each year and strives to keep himself and his practices up-to-date on the latest techniques and technology.
CEO Story: As a dentist, Michael has two options for starting his practice. Either starting to build your own clinic or buying an existing business – he chooses the latter, the clever way. The advantage of having the systems in place and the network of existing clients. And now it's more than 20 years and going strong.
Business Service: General dentistry and cosmetics – addressing smile make-over.
Secret Sauce: Realising that dentistry is a customer service industry. And they do it with excellence.
CEO Hack: Network of experts to lean on
CEO Nugget: Creating the right environment and leading by example. Measure the performance and ask clients what you can do better.
CEO Defined: Shouldering the tremendous opportunity and keeping the ship pointed in the right direction. Keep it on track.
Website: http://www.drmoossy.com/
Facebook: http://www.facebook.com/DrMoossy
Instagram: http://www.instagram.com/moossy_dental
Yelp: https://www.yelp.com/biz/moossy-general-and-cosmetic-dentistry-austin-2
Episode Link: https://iamceo.co/2018/11/12/iam105-texas-based-dental-practice-provides-patients-the-latest-techniques-technology/
---
Check out one of our favorite CEO Hack's Audible. Get your free audiobook and check out more of our favorite CEO Hacks HERE