DMV CEO
I AM CEO PODCAST
IAM1458 – Insurance Planner Helps Business Owners Get the Proper Coverage Needs
Podcast Interview with Jejuan Courtney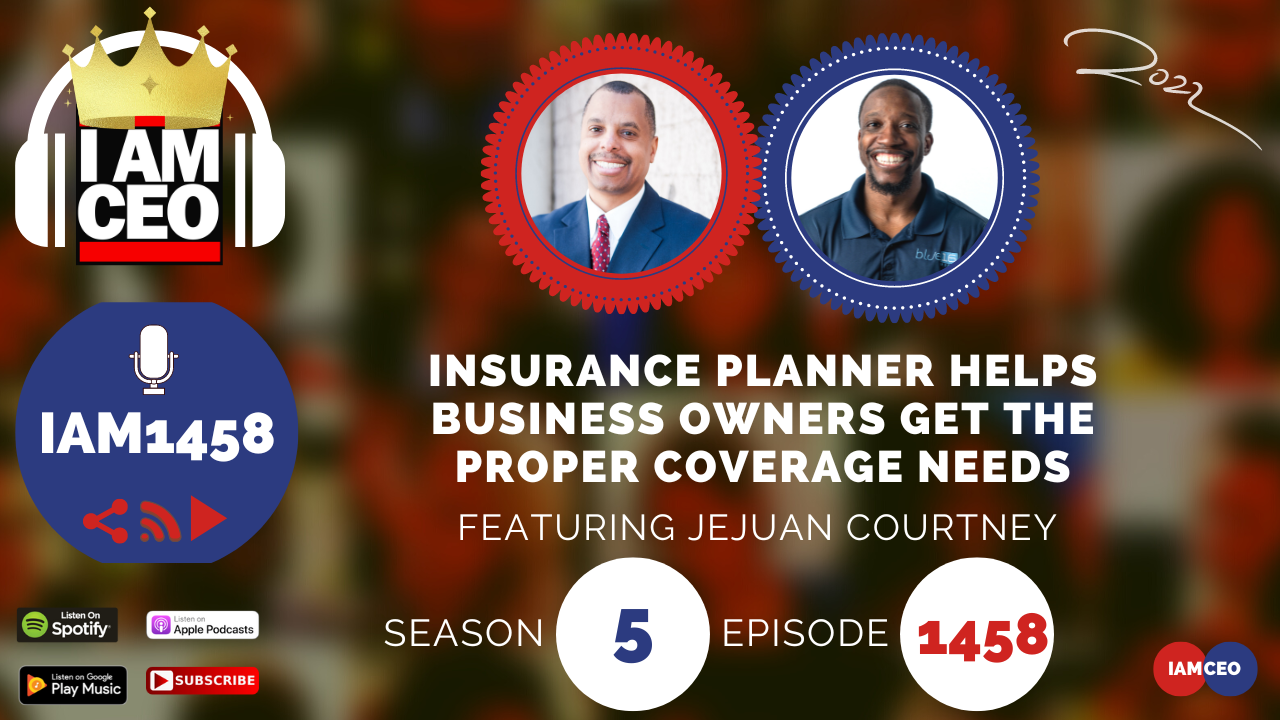 Jejuan Courtney owner JCA Insurance Planners.
Born in Washington D.C. lives in Gainesvlle Virginia.
Married with 7 children.
CEO Story: The goal is to educate the consumer and help to enhance their knowledge about insurance, make the proper choices, and achieve the needs that are trying to fulfill. Trying to get rid of the misconceptions happening on the field.
Business Service: Financial consultation for family and business. Proper insurance for the desired coverage needs.
Secret Sauce: Explaining to business owners that they need to know. Preparing for the current and the future of the business. Understanding people where they are.
CEO Hack: Stay educated in the field, thru webinars with the experts. Getting ahead of the game. Refresh, taking time to get out of the pressures.
CEO Nugget: Do to others as they would have done unto you.
CEO Defined: Able to pour your life experience and knowledge to people around you. Have the integrity –

 

doing the right choices.
Website: www.jcainsuranceplanners.com
Facebook: jcainsuranceplannersllc
Twitter: JcaInsurance1
Instagram: jcainsuranceplanners
Youtube: https://www.youtube.com/channel/UCrXt_ypure8WNONhVZEBEgA
---
Check out one of our favorite CEO Hack's Audible. Get your free audiobook and check out more of our favorite CEO Hacks HERE