I AM CEO PODCAST
Tech
IAM1459 – CEO Created an Online Personalised Learning Platform for Students and Teachers
Podcast Interview with Adrián Ridner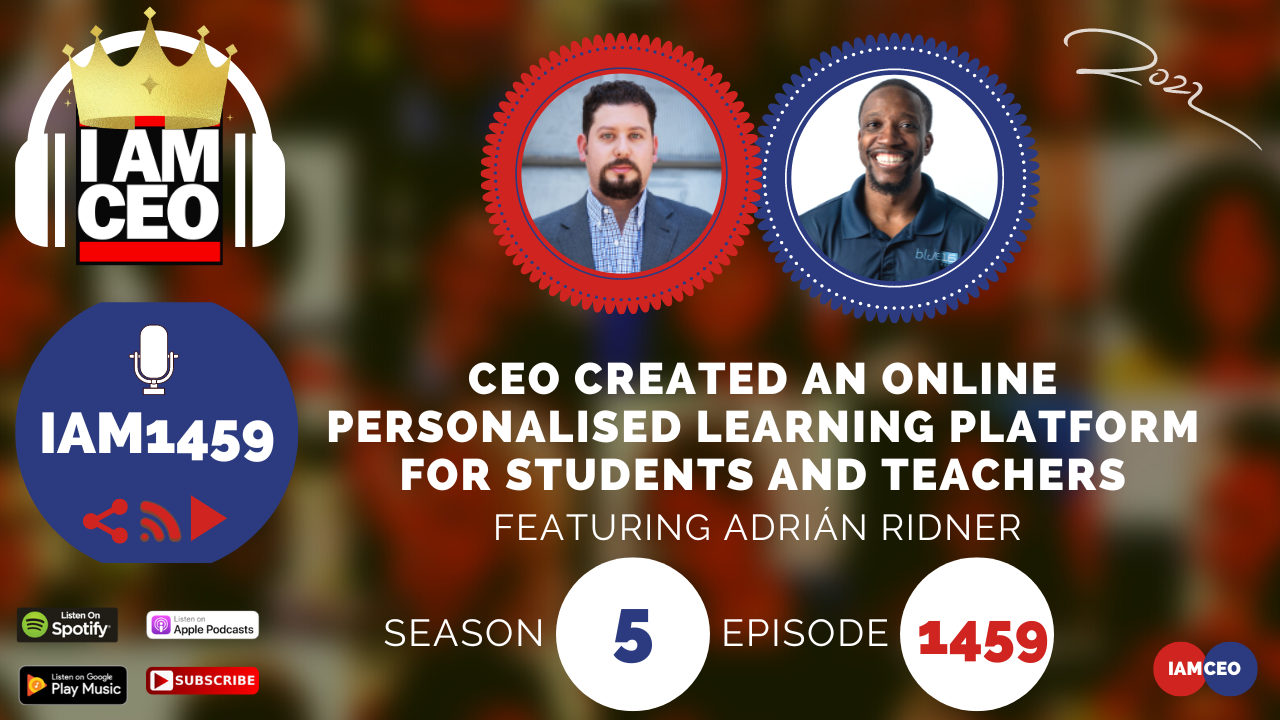 Adrián has created the leading online learning platform in the EdTech world – delivering a personalized learning experience to students and teachers from grade school through college and beyond. Adrián has spent the past two decades bringing together academic experts across all subjects, with the leading technologists and learning scientists to build the most innovative micro-learning platform with the sole purpose to eliminate the most common educational barriers and make education accessible.
CEO Story: Came from Argentina, with no one to help him, from the language barrier to resources, including his brother who has special needs. These challenges motivated Adrian to build his own learning platform. As an IT graduate, there had to be a way that tech could dramatically increase learning and personalization while reducing the cost of education. With so much passion, Adrian was able to successfully build his cause.
Business Service: Online learning platform for K12, higher ed, and professionals. Helping learners and educators with 4,600 courses.
Secret Sauce: Amazing learning platform that can serve such diverse learners, users, and educators. Making learning easy.
CEO Hack: Book mention: The Five Dysfunctions of a Team by Patrick Lencioni – talks about the absence of trust, fear of conflict, lack of commitment, and avoidance of accountability.
CEO Nugget: Follow your passion. Use data and learn where to cut and where to double down.
CEO Defined: Setting the vision, imagining the future, and providing much clarity to the team. Finding the absolute best people on how you can get there. Making sure there is enough cash to make the lights on.
Twitter: Studydotcom
Instagram: studydotcom
Facebook: StudyDotCom
---
Check out one of our favorite CEO Hack's Audible. Get your free audiobook and check out more of our favorite CEO Hacks HERE