I AM CEO PODCAST
IAM1474 – Top Producing Real Estate Agent Provides Solutions for DC Area Clients
Special Throwback Episode - Podcast Interview with Dan Rochon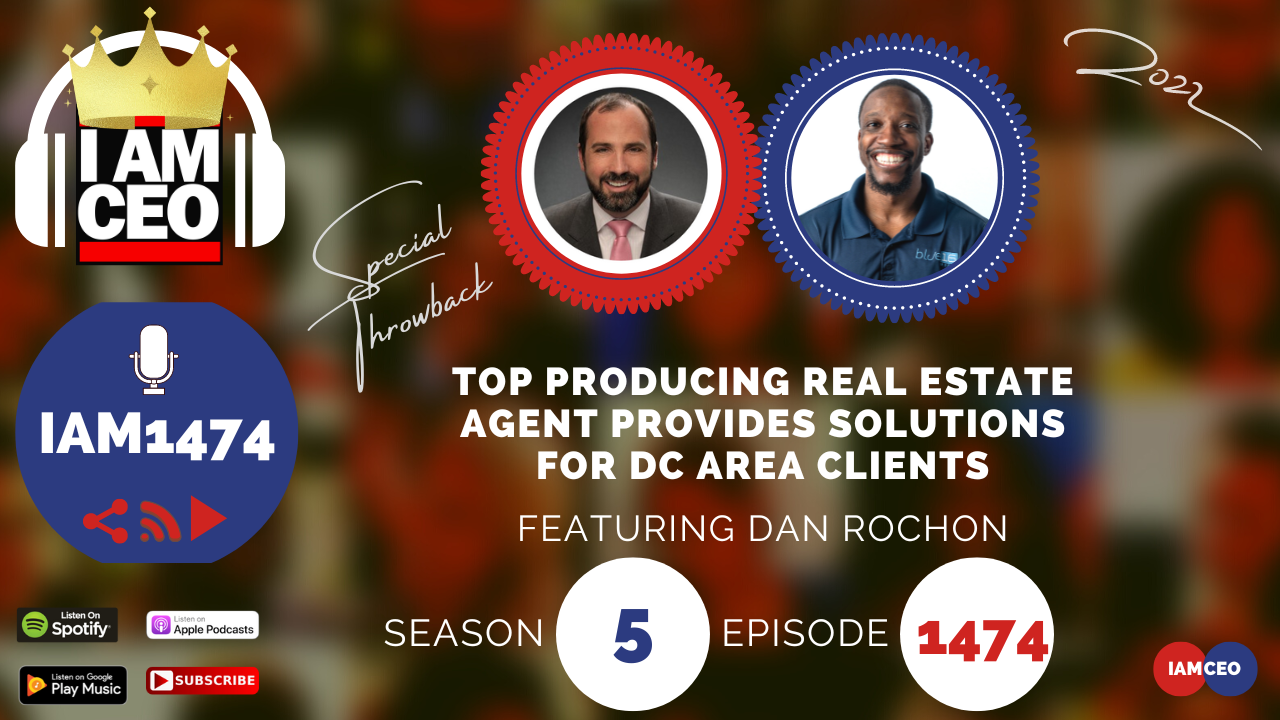 Dan Rochon is an Associate Broker in VA, Broker in MD; Operating Principal/ Owner of the Keller Williams Realty office in Alexandria – Kingstowne, VA; Owner of Rochon Investments, LLC; Owner and Co-founder of www.GreetingsVirginia.com and Owner of other Joint Ventures as well as a real estate principles instructor at Moseley Real Estate Schools. As a real estate sales agent, Dan and his team are consistently top producers in their marketplace and provide solutions for their clients. Through their investment company, Dan and Traci Rochon have been investing in residential and commercial real estate ventures for more than the past decade.
CEO Story: Dan started as a Real State agent helping people solve their problems and achieve their goals. Fortunate enough to have the amount of success from the start, and have the opportunity to be the operating principal of Keller Williams Realty. Now helping agents to be the most productive and succeed in the business.
Business Service: Providing training and education to agents, and focusing on technology for data-driven decisions.
Secret Sauce: Emulating others. Understanding and replicating what a successful person does.
CEO Hack: Meditate. Slow down to speed up.
CEO Nugget: (1) Lead Generation (2) Organizational Building (3) Leadership / Look for surrounding yourself with the right people.
CEO Defined:  Open up the doorways for the people that I lead and clear the pathways and take a stand for the greatness within them.
Website: https://www.greetingsvirginia.com/
Other Site: https://rocksolidrealestatecoaching.com/
Episode Link: https://iamceo.co/2018/11/08/iam103-top-producing-real-estate-agent-provides-solutions-for-dc-area-clients/
---
Check out one of our favorite CEO Hack's Audible. Get your free audiobook and check out more of our favorite CEO Hacks HERE