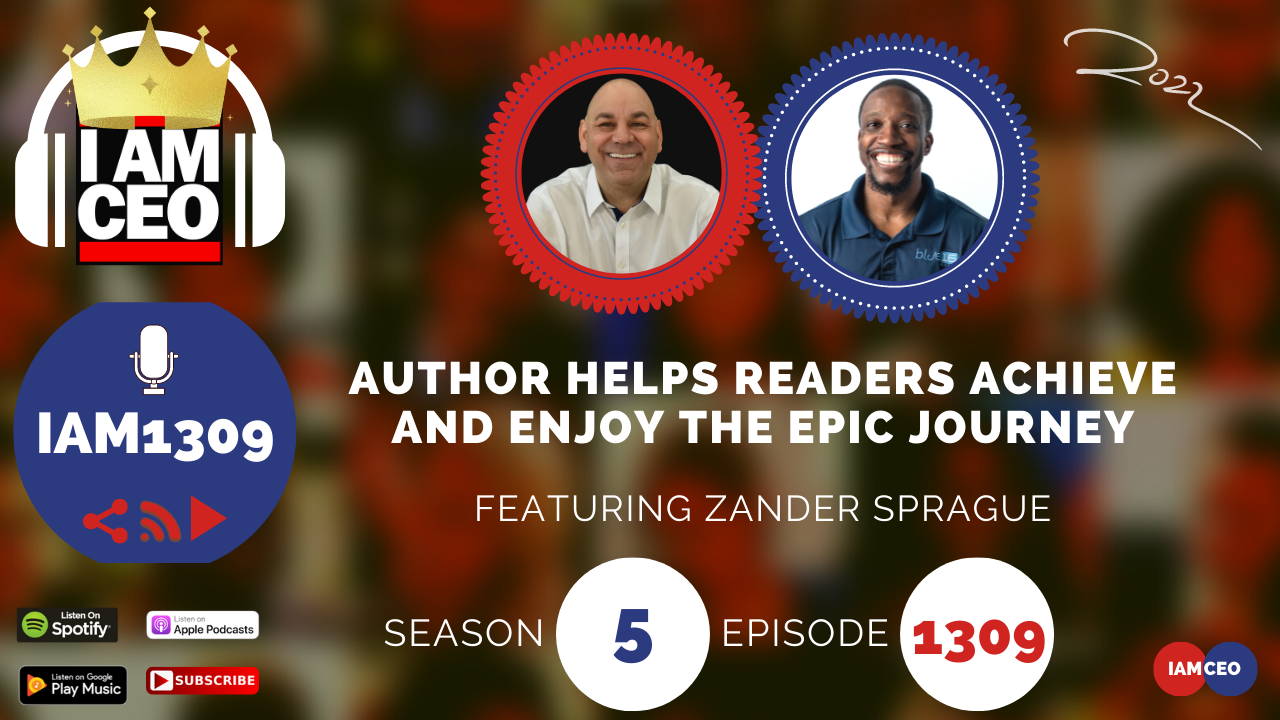 Zander Sprague is the author of three books, including his most recent, EPIC Begins With 1 Step Forward: Plan, Achieve and Enjoy the Journey. Zander loves speaking to audiences around the world. Nicknamed the "God of Enthusiasm" because of his contagious energy and passion, he is a popular speaker, trainer, and podcast host. He is here today to help you plan, achieve, and enjoy the journey!
CEO Story: 20 years in the corporate world. About 10 years ago, Zander was tired of teaching someone else's stuff. And so he started his own company, wrote books, and is just so passionate about helping people.
Business Service: One on one or corporations, create that epic environment that they are looking for. Discovering the strengths of a team and utilizing them.
Secret Sauce: Not yet. Holding out that optimism. Leaving the door open and achieve it.
CEO Hack: Having a team of supporters, people who believe in you.
CEO Nugget: "Oftentimes we are the ones who put the roadblocks in front of us, if we just move forward, we'll find out that it was not there."
CEO Defined: Company and employees are dependent on your action and words. Listens most to what's going on.
Linkedin: zander-sprague
Twitter: zandersprague
Instagram: epic_begins
Youtube: https://www.youtube.com/channel/UCNes8j7ZYk4roP_iEhnnDtQ
Book Link: EPICBegins
---
Check out one of our favorite CEO Hack's Audible. Get your free audiobook and check out more of our favorite CEO Hacks HERE