I AM CEO PODCAST
IAM1434 – CEO Helps HR Leaders Get the Right People
Podcast Interview with Fletcher Wimbush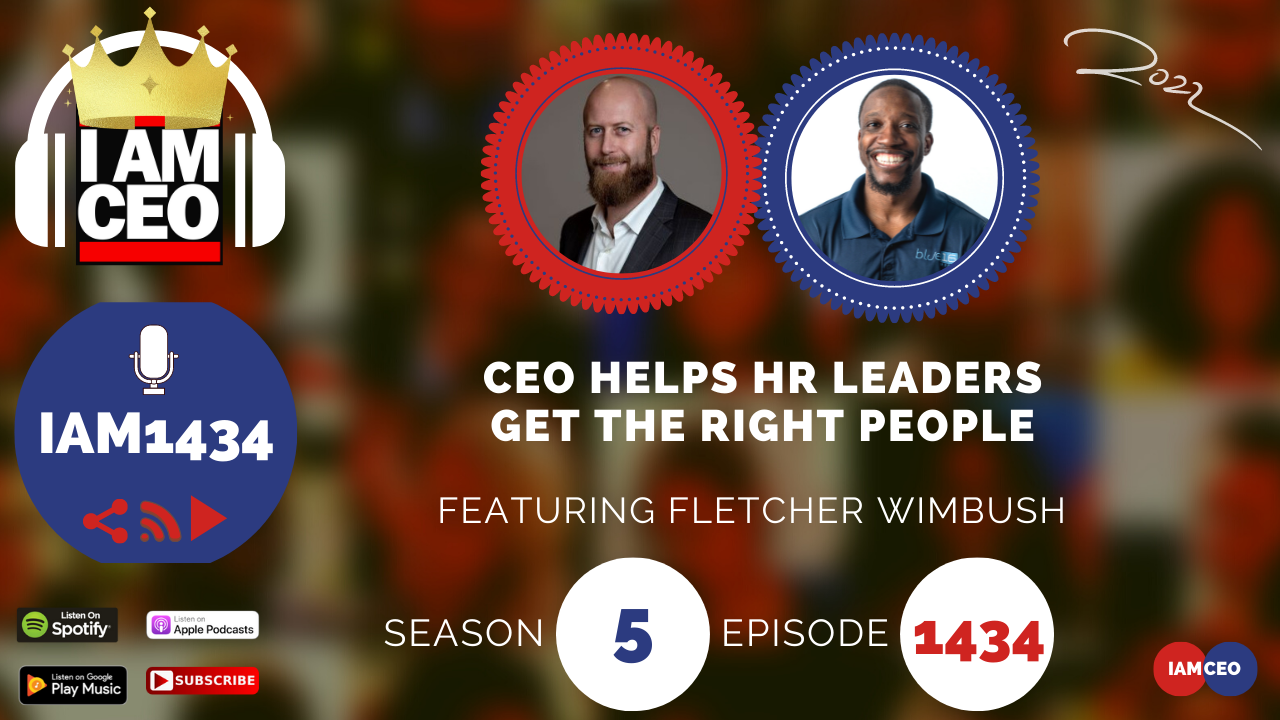 Founder and CEO of Hire Talent, Fletcher Wimbush, has interviewed over 10,000 applicants, assessed tens of thousands more, and has presented to numerous business groups and HR leaders on best-recruiting practices based on his published content such as "Hiring Talented Team Players: a Guide to Getting it Right," The Power Interview Guide, various eBooks, and thousands of articles.
CEO Story: Fletcher is natural homegrown behavior and assessment leader inherited from his father, continuing the legacy of helping the right people get into the bus.
Business Service: Enable people by teaching techniques and strategies and give them tools to execute them.
Secret Sauce: Human support as a Saas company. Giving the human touch gives strategic insight. Customer service and delivering your promise.
CEO Hack: Planning and scheduling gives him freedom. Self-scheduling tools, people first.
CEO Nugget: Refocus, avoid distractions and keep the focus on one clear direction course of action.
CEO Defined: Setting the direction, coaching and enabling others to be successful in what they do, providing the tools.
Website: www.preemploymentassessments.com
Our Book Hiring Talented Team Players https://www.amazon.com/HIRING-TALENTED-PLAYERS
---
Check out one of our favorite CEO Hack's Audible. Get your free audiobook and check out more of our favorite CEO Hacks HERE