I AM CEO PODCAST
IAM1433 – Founder Provides Cybersecurity Defense System to Organisations
Podcast Interview with Tom Kirkham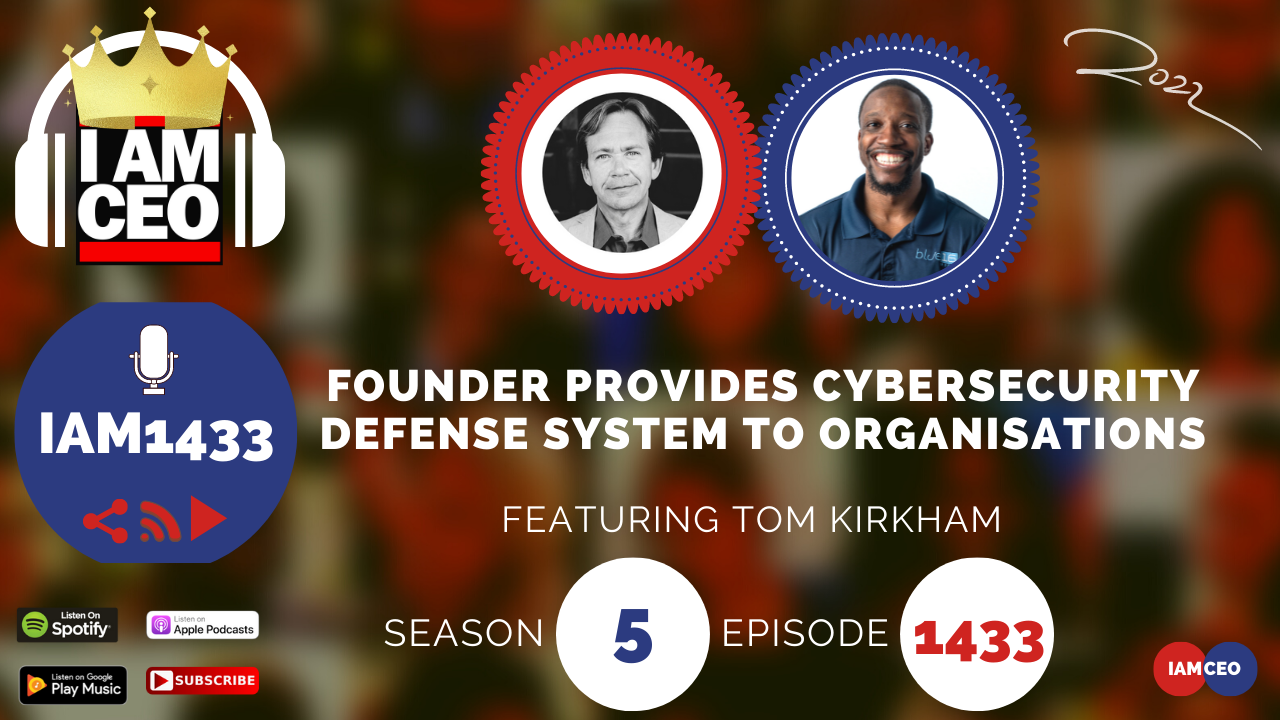 Tom Kirkham, founder and CEO of IronTech Security provides cybersecurity defense systems and focuses on educating and encouraging organizations to establish a security-first environment with cybersecurity training programs for all workers to prevent successful attacks. Kirkham brings more than three decades of software design, network administration, computer security, and cybersecurity knowledge to organizations around the country.
CEO Story: In 2015, Tom was on the ISIS kill list because of his hack that change his life dramatically. He was about 20 yrs old at that time, and it increased his passion for cybersecurity.
Business Service: Managed security services provider. Providing enterprise-grade cybersecurity defenses to organizations of all sizes.
Secret Sauce: Servant leadership. Assess your vulnerability and weaknesses, acknowledge them and address them.
CEO Hack: Mention:

HBR.org

Harvard Business Review. Business leaders, leadership, and management topics.
CEO Nugget: Take cybersecurity professionally. Set aside a budget and invest in it before it will attack your company. Put security officer in place.
CEO Defined: Keep all the people that work in the organization happy. Exceeding customer experience.
Website: irontechsecurity.com , tomkirkham.com
Linkedin: IronTech Security
Facebook: irontechsec
Twitter: IronTechSec
Youtube: IronTech Security
---
Check out one of our favorite CEO Hack's Audible. Get your free audiobook and check out more of our favorite CEO Hacks HERE