I AM CEO PODCAST
IAM1276 – CEO Competes by Leveraging on the Weaknesses of the Opponent
Podcast Interview with Anatolii Ulitovskyi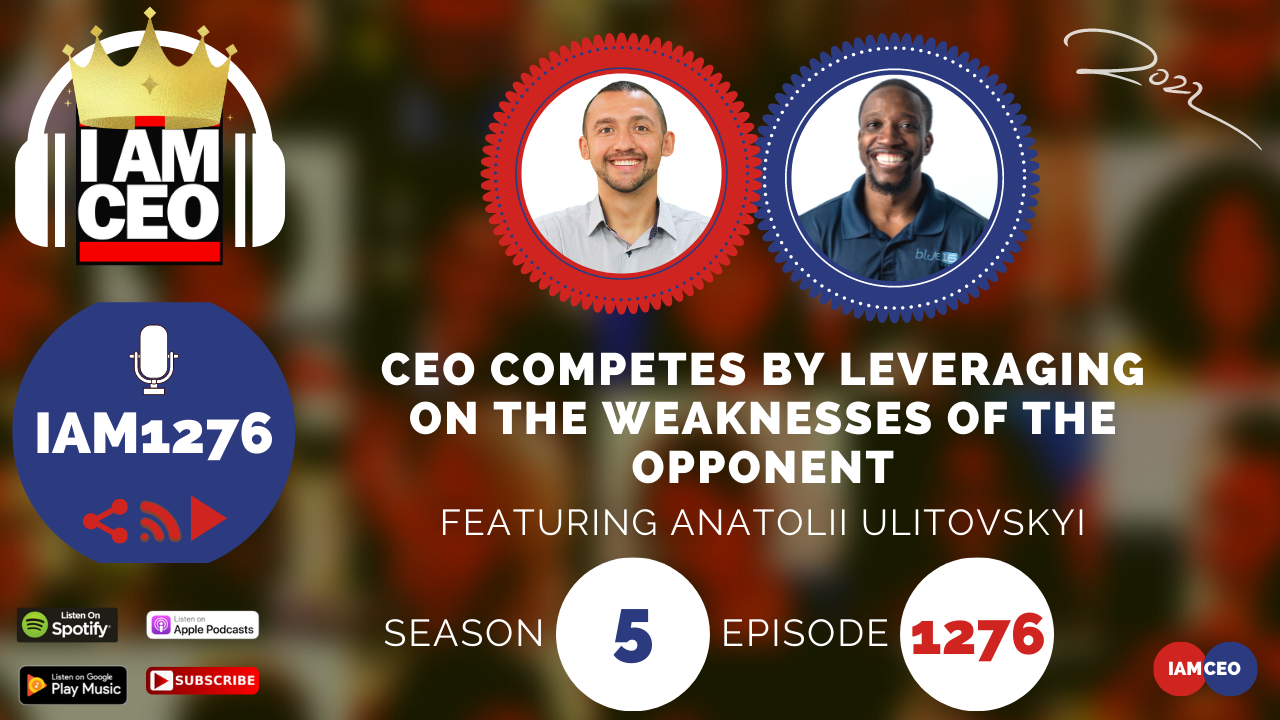 I'm CEO at SEOquick that ranks #7 in Ukraine and #15 in Russia. My company also serves customers in the US, UK, and Canada to launch effective content marketing campaigns. I'm not a big fan of paid marketing because of getting high engagement with organic reach. My loving approach is the consistency of testing.
CEO Story: Anatolii lost two businesses that he started. Eventually, he rise and learned the internet, and he was surprised when his friends asked him to help them promote their company. That was the start of his journey to getting dig deeper and built his agency. Despite being a late bloomer with big players in the area, Anatolii's effort has paved off and got high ranking in Ukraine and Russia as an SEO Agency.
Business Service: SEO strategy and optimization. Content marketing campaigns and engagement thru organic reach.
Secret Sauce: Spending more time and providing value to clients. Understanding strategically what is the current state of the client and finding a solution.
CEO Hack: Researching what new social campaigns are, learning from them online.
CEO Nugget: Find your way. Don't limit yourself with some rules. Play yourself along.
CEO Defined: Freedom. Motivate and empower them. Building relationships and transparency. Get positive people, to achieve happiness.
LinkedIn: anatolii-ulitovskyi
---
Check out one of our favorite CEO Hack's Audible. Get your free audiobook and check out more of our favorite CEO Hacks HERE