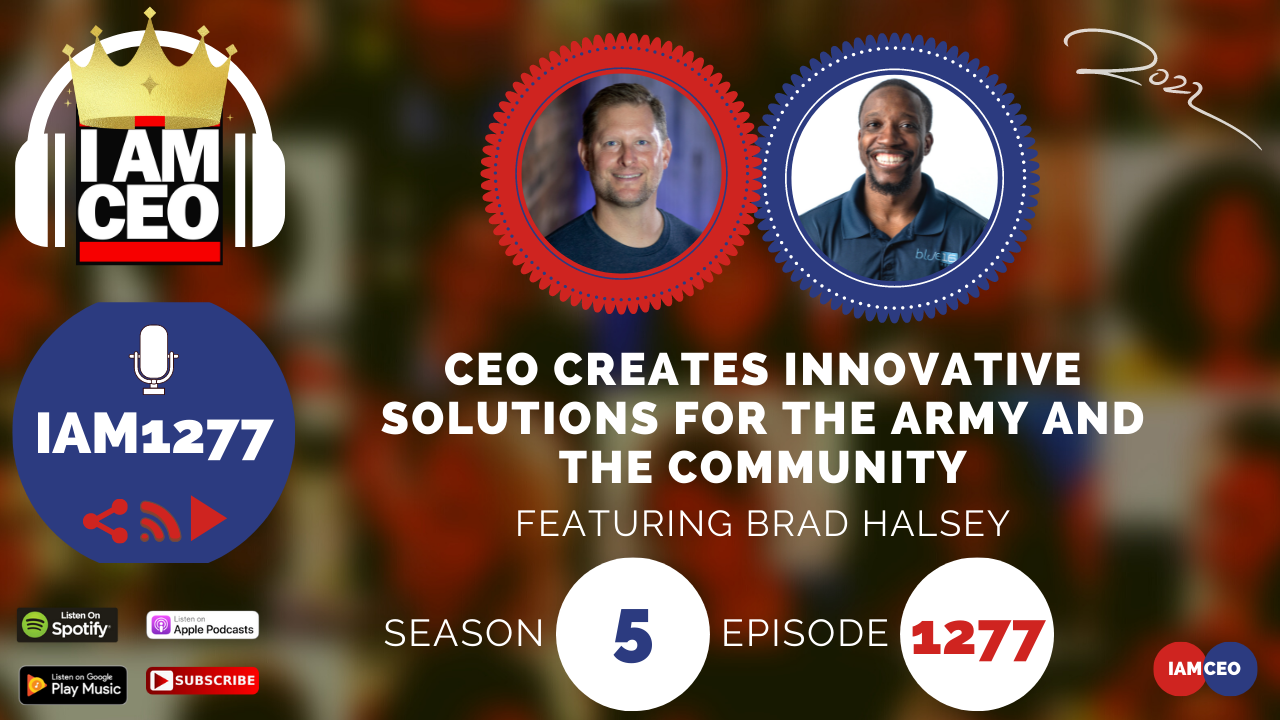 Brad Halsey is a modern-day MacGyver. He works to empower people from all places and backgrounds to solve the hardest, most important, and time-critical technical problems.
As CEO and Co-Founder of Building Momentum, Brad leads a team of Ph.D.s, engineers, scientists, innovators, trainers, makers, educators, artists, and thinkers to solve for impact in their community. Making Alexandria, the armed forces, and the region a better place – ready to solve the hard problems ahead.
CEO Story: Brad was in the navy when he had the opportunity to join the Think Tank (researchers), solving problems for the military. Went on to be a consultant for the army in Baghdad solving problems, building solutions in the lab. Brad invented a 7-day training program for techs. And so he built his company Building Momentum.
Business Service: Problem-solving for the armed forces and the community, train them with technology.
Secret Sauce: Asking the why. Looking at the problem and what is really going on.
CEO Hack: Having time for self (time to think & a quiet time), family, and work.
CEO Nugget: Diverse staff in education, in global views, and give them a voice.
CEO Defined: Constantly change and critique yourself. Keeps on cultivating.
---
Check out one of our favorite CEO Hack's Audible. Get your free audiobook and check out more of our favorite CEO Hacks HERE