I AM CEO PODCAST
IAM1561 – Transformational Coach Empowers Leaders and Achieve Life Goal Potential
Podcast Interview with Lee Povey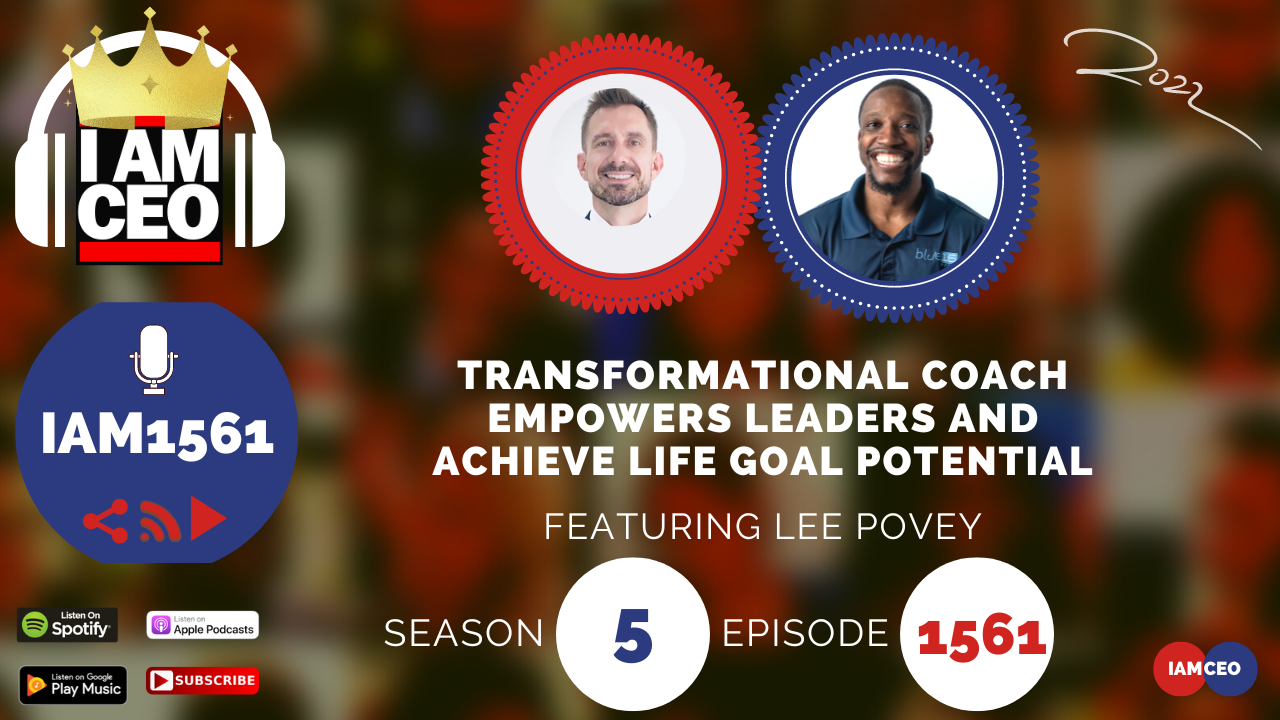 Lee Povey is the CEO and Founder of Maximize Your Potential Coaching, as well as the Co-Founder of Coaches Soul. As a previous elite cycling athlete and Olympic Development Program Coach for USA Cycling, and from coaching hundreds of World, National, and Olympic champions, Lee understands the importance of World-Class leadership.
Additionally, Lee has experienced the challenges and financial rewards of business ownership as a Real Estate corporate manager and eventually, the owner of his own real estate firm. Today, Lee provides transformational executive leadership coaching, facilitates leadership groups, and offers workshops for CEOs, Founders of Startups, and Sports Coaches through his two companies.
His mission is to empower and support leaders, executives, and elite coaches in achieving their leadership and life goal potential.
CEO Story: Lee has always been smart since young though not good at working with others. And he evolved doing great success as a corporate real state agent and thought he could do it better on his own. And so Lee worked on his own in his mid-20s. Since then he really works hard to work well with others and that's his leadership journey and how he can teach others to work well with others. He admits he messed up so many times, so his journey of making mistakes,  is so he can help other people make less mistakes.
Business Service: Executive and leadership coaching. Consultancy. Workshops.
Secret Sauce: Helping companies how to get better but dig deeper and unpack the luggage (personal emotional baggage) and get rid of that.
CEO Hack: 9 box life. fill in what it means to you and what you need to do. Buff and below the line – Below the line is your emotional response. Above the line is what would I like to choose now? Give grace to others.
CEO Nugget: Humans get more satisfaction by helping and being of service to others.
CEO Defined: (1) Meeting the people (you work with) where they are, to get the best out of them. (2) Keep looking for the good. Empowers people. Keep working on appreciation and acknowledgment.
Website: www.maximizeyourpotentialcoaching.com
Linkedin: maximize-your-potential-coaching
Instagram: maximizeyourpotentialcoaching
---
Check out one of our favorite CEO Hack's Audible. Get your free audiobook and check out more of our favorite CEO Hacks HERE