I AM CEO PODCAST
IAM1605 – Coach Helps Organizations in Business Transformation and Strategic Innovation
Podcast Interview with Albana Vrioni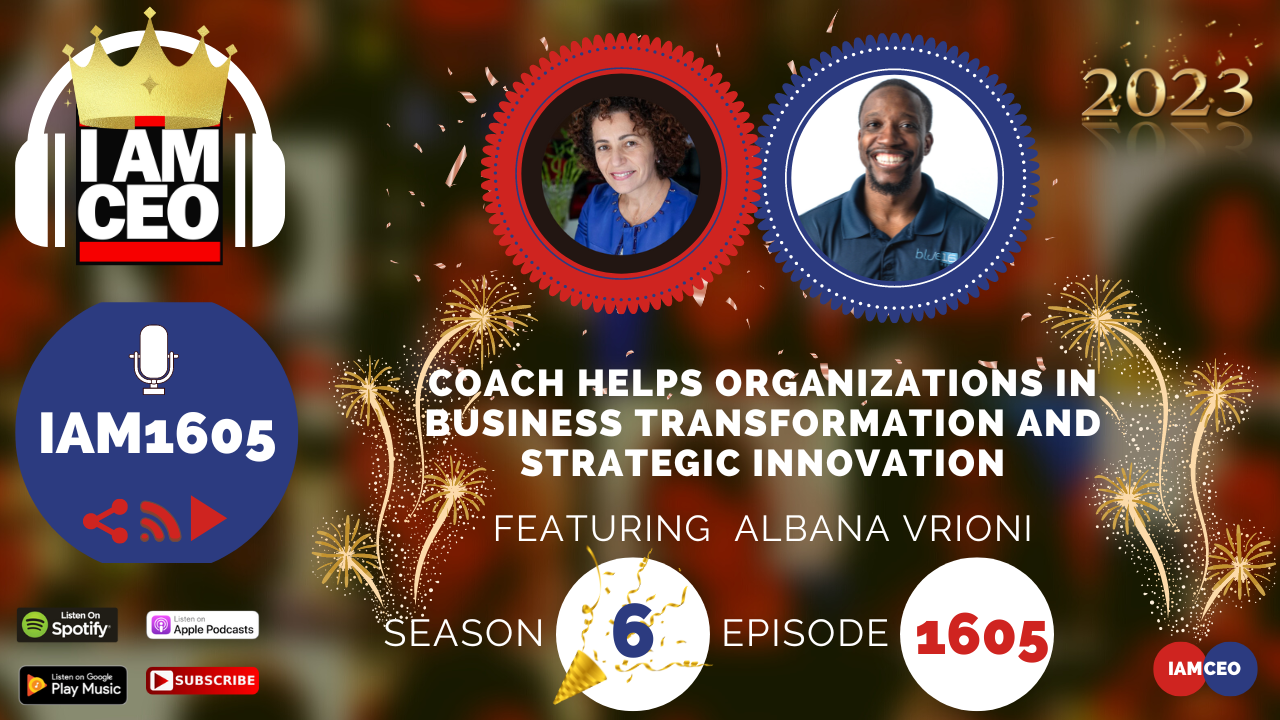 Why it was selected: Albana has a powerful story and experience and she has a powerful perspective on disruptive change and how you can develop your mindset (and the entirety) as a leader and how impactful that is.
Check out premium content in the CBNation Library at http://cbnation.co/library and pick up our eBook to hear some of the best lessons at http://cbnation.co/shop
Previous Episode:
https://iamceo.co/2022/10/26/iam1535-coach-helps-organizations-in-business-transformation-and-strategic-innovation/
Transcription:

Albana Vrioni Teaser 0:00
Coaching is not about expertise in a function or in an industry, not at all. It's about the quality of self-mastery and sound mastery of the dynamics that influence the quality of human relationships at different levels. And this is where I offer reliable service to my clients across, industries and functions.
Intro  0:22
Do you want to learn effective ways to build relationships, generate sales, and grow your business from successful entrepreneurs, startups, and CEOs without listening to a long, long, long interview? If so, you've come to the right place. Gresham Harkless values your time and is ready to share with you.
Precisely the information you are in search of. This is the I am CEO podcast.
Gresham Harkless 0:51
Hello, hello, hello. This is Gresh from the I am CEO podcast. I have a very special guest on the show today. I have Albana Vrioni of generative intelligent coaching. Albana, great to have you on the show.
Albana Vrioni 1:03
Thank you so much for hosting me, Gresh. I am pleased and honored to be with you and your audience.