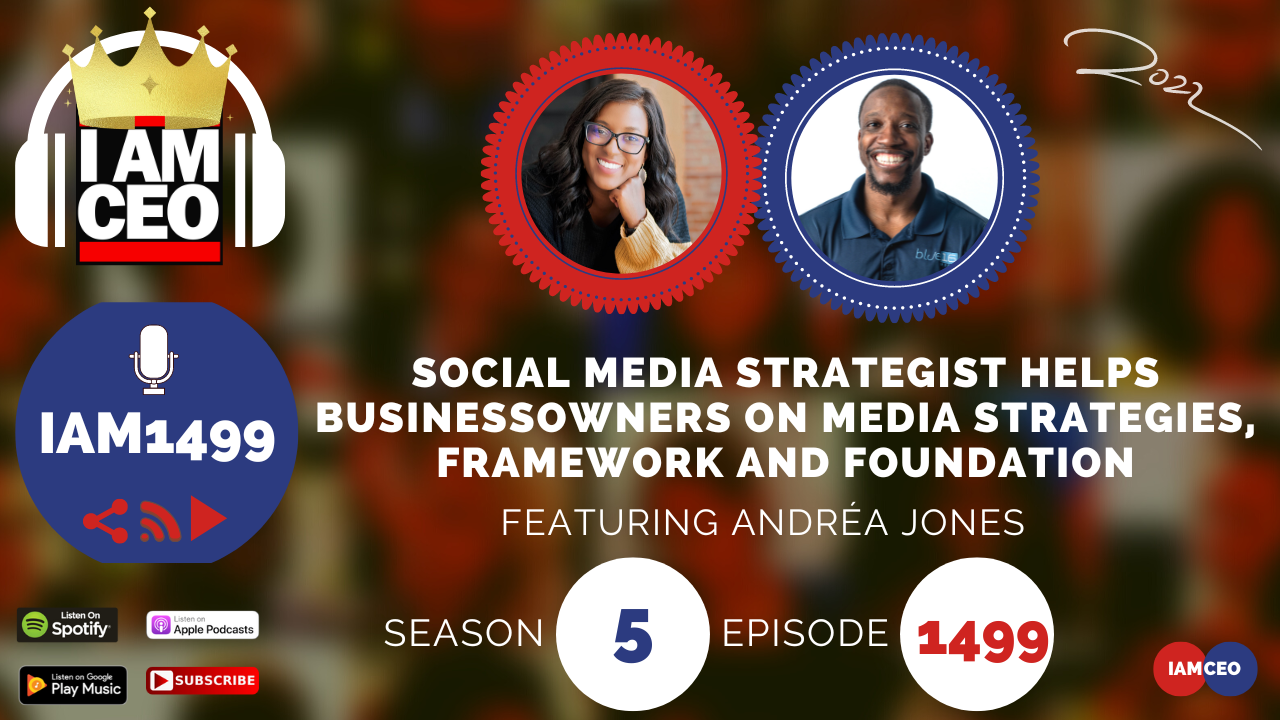 Andréa Jones is the social media strategist who helps coaches and experts go from stuck to strategic, passion-led powerhouses and visionary thought leaders with her simple approach to social media: "take one little step each day. Build your social media savvy over time."
CEO Story: Andrea's parents were entrepreneurs, so it runs naturally in the blood. After graduating from college, she worked as part of the social media team in a hotel where she learned and applied how to manage a media page last 2012. Andrea's husband created youtube videos, she started her own agency after she moved to Canada.
Business Service: Social media services. Subscription-based membership social school – teaching social media strategies, framework, and the foundation they need for their business.
Secret Sauce: Teaching social media is geared towards business owners.
CEO Hack: Mindfulness meditation. App mention: Headspace – being intentional about having space.
CEO Nugget: Leverage social media as a tool to connect more through strategic partnership. Building relationships.
CEO Defined: Being a leader in the business and in the community. You are impacting the community around you.
TikTok: onlinedrea
Instagram: onlinedrea
Facebook: OnlineDrea
Twitter: onlinedrea
LinkedIn: onlinedrea
YouTube: onlinedrea
---
Check out one of our favorite CEO Hack's Audible. Get your free audiobook and check out more of our favorite CEO Hacks HERE