I AM CEO PODCAST
IAM1437 – Coach Empowers Women Who Runs Businesses and Changes the World
Podcast Interview with Nell Merlino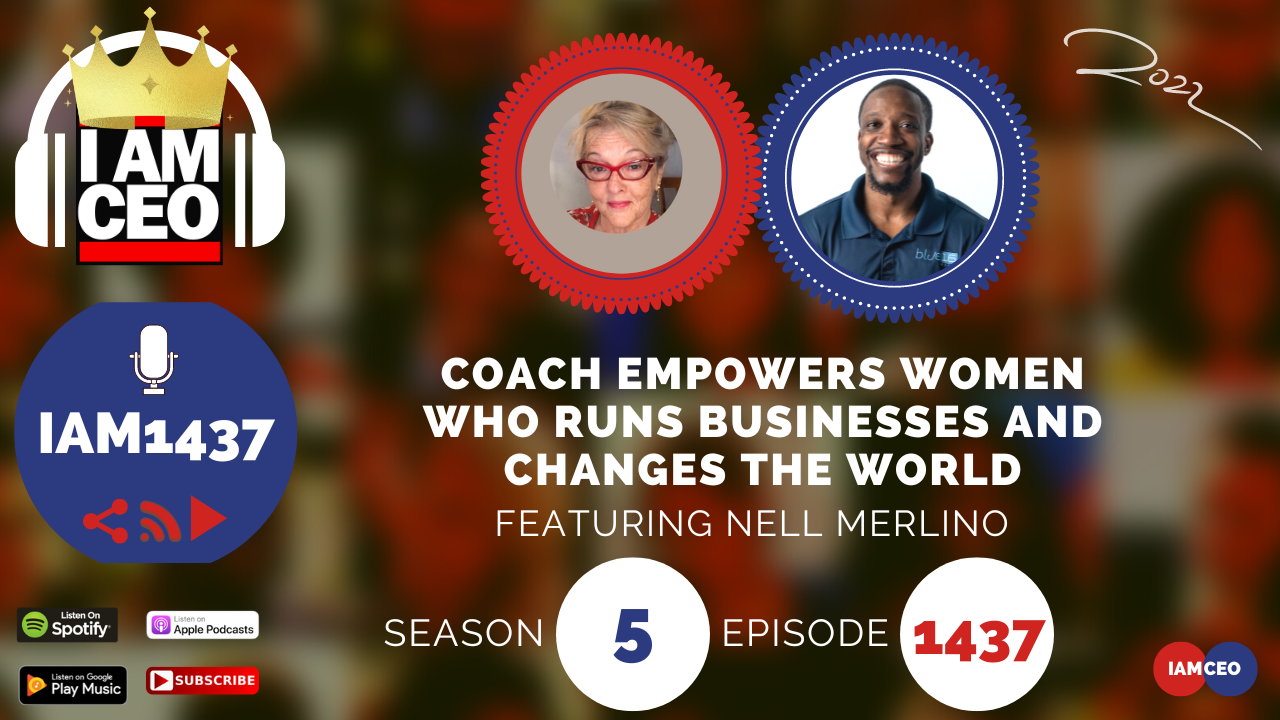 Nell Merlino is an iconic leader whose life work is making women and girls more visible, valued, and heard. Nell mobilized more than 25 million people in support of girls' ambition with Take Our Daughters to Work Day.
As the founder of Count Me In for Women's Economic Independence, Nell helped galvanize global companies including American Express, Walmart, and Cartier along with leases including Hillary Clinton, Corey Booker, and Suze Orman to help women business owners across the country gain access to $billion in the financing, grants, contracts, and customers. A constant presence with the press for decades, Nell has generated millions of media mentions about women and girls.
In her new business, as an artist, Nell is capturing ever-evolving female power and beauty in dynamic collage portraits of women who are running businesses and changing our world.
CEO Story: Nell couldn't seem to find a good fit for a job for her in 1988. And so she created one, a consulting firm. She was amazed at how being a CEO can help families and not only that but went to make thousands of Women become CEOs in their own right.
Business Service: Coaching – empowering women around the globe. Coaching ways on how women to show up visually.
Secret Sauce: Being with other CEOs, small and large groups. Who am I calling to do the work with me or for me.
CEO Hack: Physical exercise. You have to show up for yourself, for everybody else with some level of energy. Setting priorities.
CEO Nugget: Giving importance to our gut instincts. When in doubt, talk to other CEOs.
CEO Defined: Chief excitement officer. Liberation – get the enjoyment and excitement, with it, you can do more of what you dream for.
Instagram: Nell.Merlino
Facebook: nellmerlino
LinkedIn: Nell Merlino
---
Check out one of our favorite CEO Hack's Audible. Get your free audiobook and check out more of our favorite CEO Hacks HERE